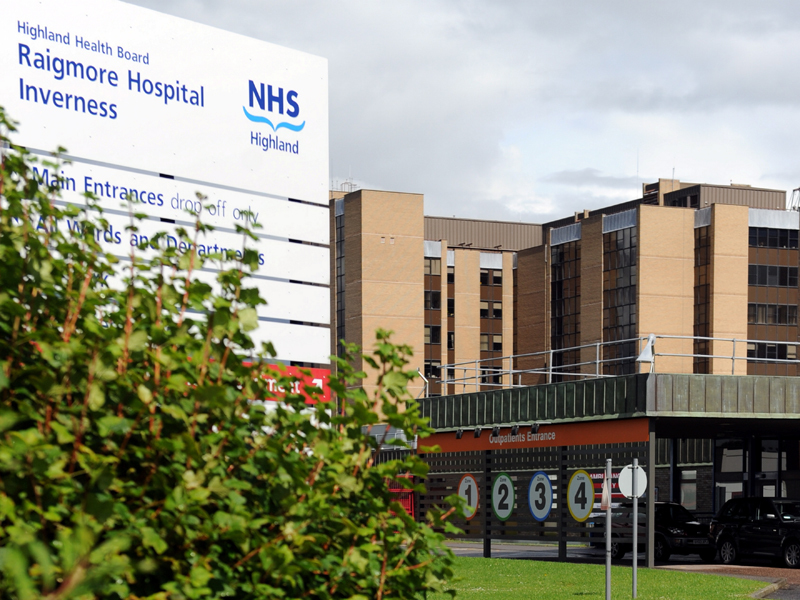 The emergency department at the Highlands' main hospital has been voted the best in the building.
The unit at Raigmore Hospital was rated in a national survey as the best to work in by doctors training there.
The recent General Medical Council 2014 National Trainee Survey also found that the department scored well above average on a national level.
Dr Gary Kerr, service lead for the emergency department, said: "I couldn't be happier that despite a stressful and busy job with an antisocial work pattern our trainees have rated their training experience so highly."
Trainees are in the department for six months and have to deal with a range of major and minor emergency cases with patients from across the NHS Highland area.
Anne Rennie, who trained at Raigmore's accident and emergency department, said: "Despite the variety of challenges I faced during each shift there was always someone senior I could speak to if I needed and they were always happy to help."
Fellow trainee Karen Arnold, who worked there for six months, said: "The consultants and emergency practitioners are readily available, and are happy to help, even during busy periods. You are trusted to make decisions, but if you're stuck, there's always someone to ask. The nurses are brilliant, helpful and often one step ahead of you, already having pre-empted your next request. It was a great place to work."