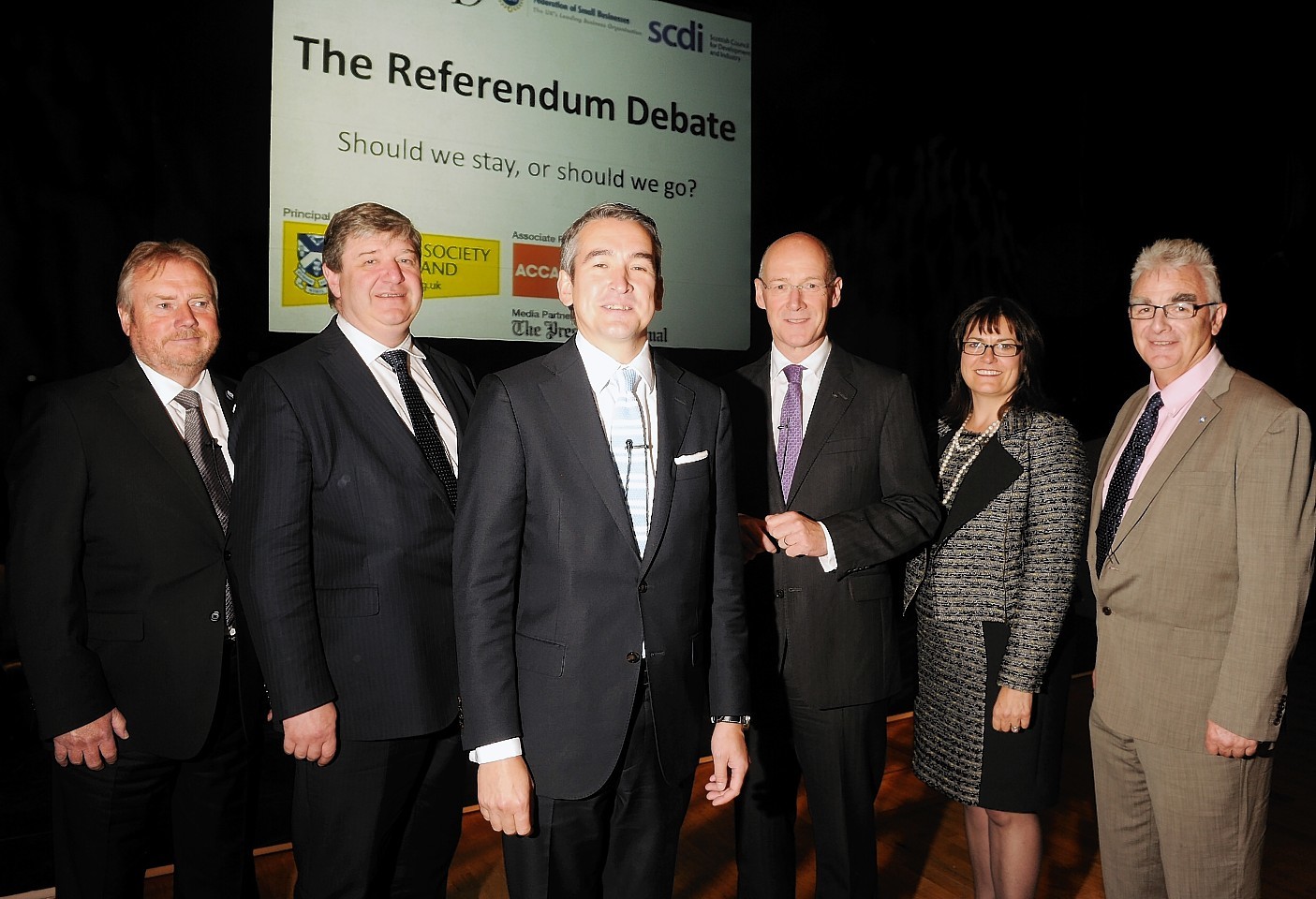 The Yes and No referendum campaigns have both been urged to answer key questions raised at an independence debate in Inverness this week.
Scottish Secretary Alistair Carmichael and Scottish Finance Secretary John Swinney went head-to-head at the Eden Court Theatre on Wednesday.
About 200 business leaders from the north attended the event, which was organised by SCDI, the Federation of Small Businesses, the Institute of Directors and Inverness Chamber of Commerce.
Lorna Jack, chief executive of the Law Society of Scotland, which backed the debate alongside ACCA Scotland and the Press and Journal, was one of the panel members.
She called on the two campaigns to give voters greater detail on their plans in the final weeks before September 18.
"I was delighted to see how well-engaged our members and other businesspeople in the north of Scotland are in the debate," she said.
"The event and conversations afterwards served to reinforce our view that there are questions remaining just one month away from polling day, particularly around contingency plans on one side and further devolution on the other, but there's still time for the campaigns to respond.
"Rather than ask voters to trust the campaigns to deliver after the vote, we'd urge the campaigns to trust the electorate with the clearest information possible so we can all make an informed decision."
Fraser Grieve, SCDI director for the Highlands and islands, called for positive engagement.
"As people search for answers and clarity to help them reach informed decisions, I hope that over the coming weeks we will hear the positive argument for both sides, in order to ensure that whatever the outcome we can emerge stronger," he said.
Highland Council deputy leader David Alston was also in the audience on Wednesday.
He said: "This was an important event because the economy takes centre stage in the referendum debate – and the views of the business sector in the Highlands must be heard.
"I welcome the fact that this was a well-chaired and even-tempered discussion."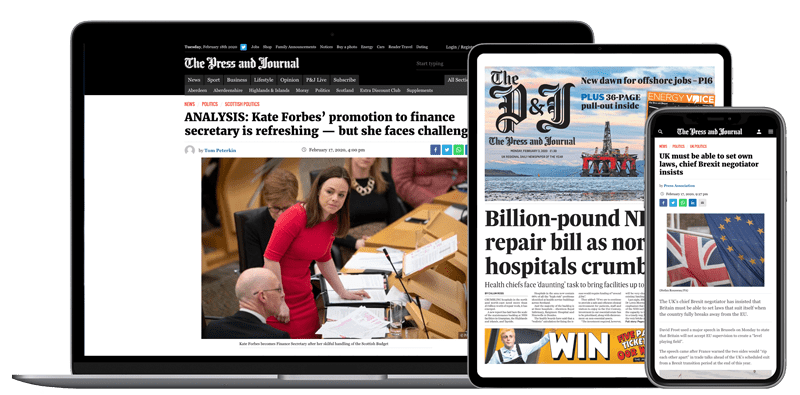 Help support quality local journalism … become a digital subscriber to The Press and Journal
For as little as £5.99 a month you can access all of our content, including Premium articles.
Subscribe