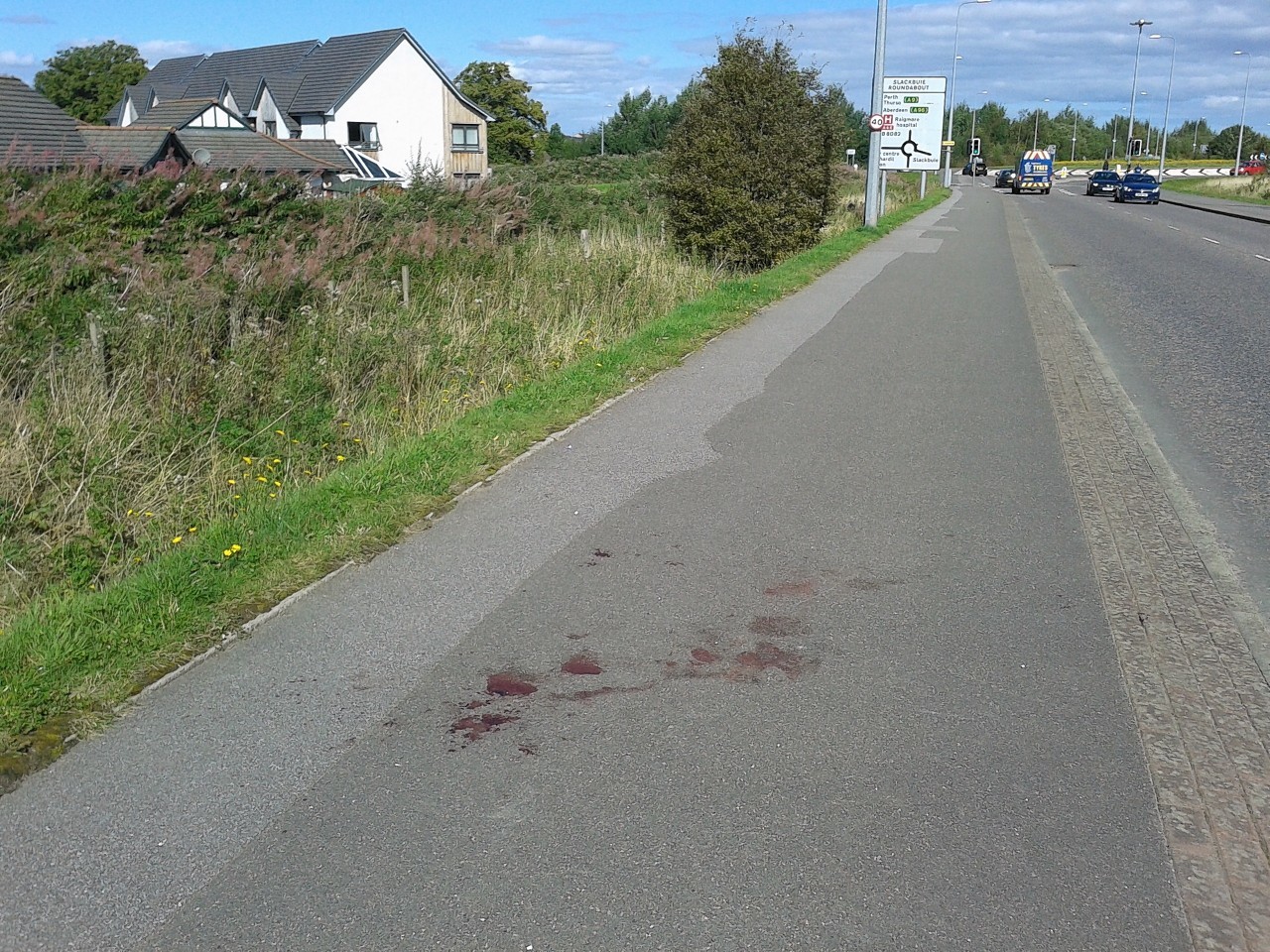 A man was taken to hospital in Inverness yesterday after his dog attacked him on a busy city thoroughfare.
The 51-year-old man sustained injuries to both arms during the attack on Sir Walter Scott Drive.
The dog, which is thought to have been a rescued mixed-breed Staffordshire bull terrier/American bulldog, was put down by vets.
Police were called to the scene, across from Asda's supermarket at Slackbuie, at around 12pm.
The force's dog handlers also attended and got the dog under control while they awaited local vets.
The owner was taken by ambulance to Raigmore Hospital.
Yesterday afternoon there were several visible patches of blood splattered across the pavement.
The road was closed for about 30 minutes as the animal was controlled by police dog handlers until the vets arrived.
Yesterday an ambulance spokeswoman said: "A man has sustained arm injuries and he was taken to Raigmore Hospital."
Asda porter Robert Irwin, 56, said: "There were about six police cars parked down there on the road, along with one ambulance.
"And there is still a lot of blood on the pavement.
"I saw two vets in green jackets down there, too. As far as I know they had the dog by the pole but I could not see anything more than that.
"The road was blocked off both ways and traffic was going down through Lochardil. The whole thing lasted about 30 minutes."
A police spokeswoman said: "In order to maintain public safety Sir Walter Scott Drive was closed for approximately 30 minutes whilst veterinary assistance arrived.
"During this period the dog was controlled by police dog handlers assisted by divisional staff. Unfortunately the dog required to be humanely euthanised at the scene."
Anyone who may have witnessed the incident or may have information should contact police on 101.