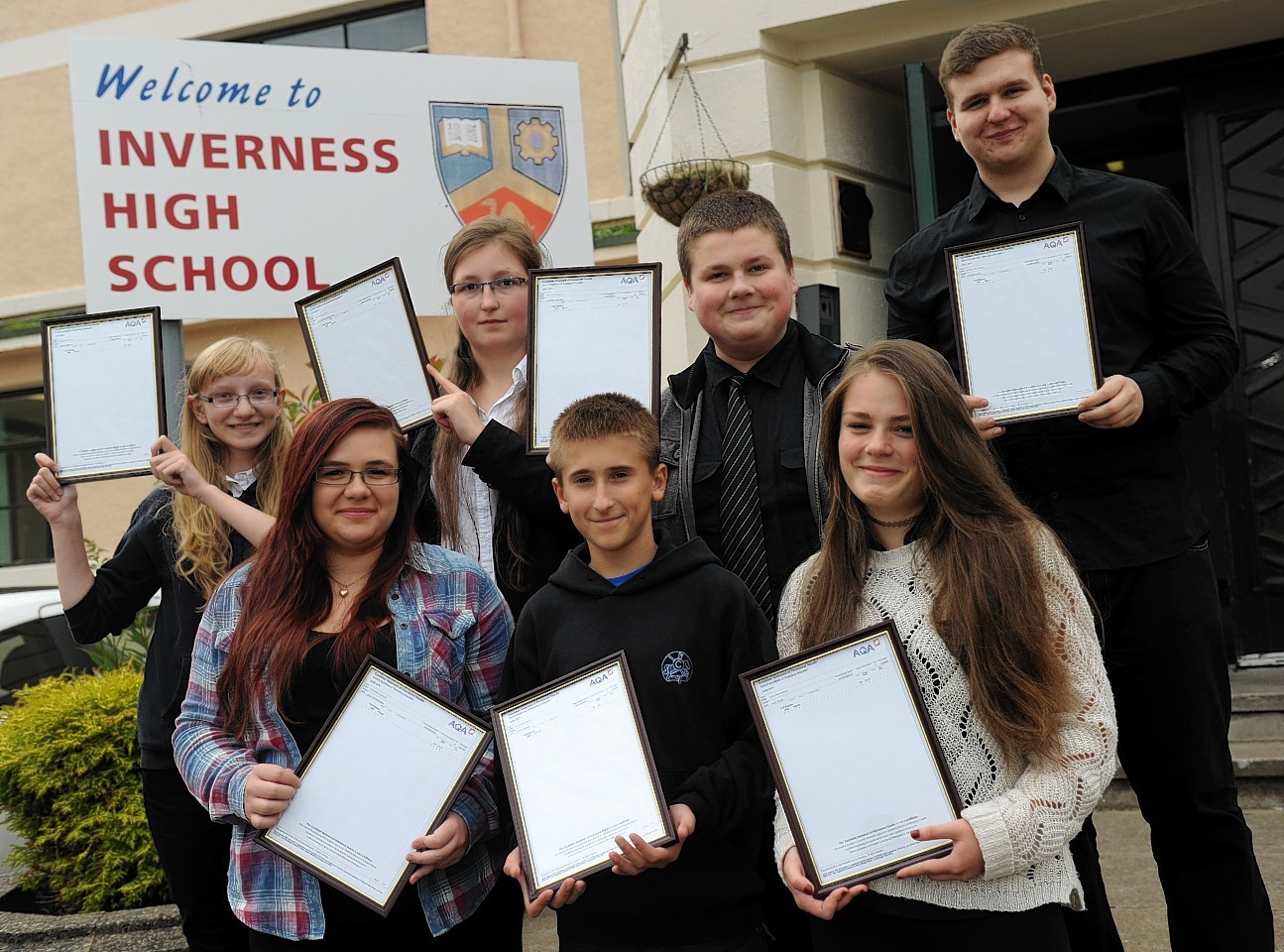 A group of Polish students have created history by becoming the first pupils in the Highlands to pass a GCSE exam in their native language.
The seven young people, aged between 12 and 19, celebrated their success at Inverness High School yesterday, watched by proud pupils, politicians, teachers, and tutors.
With no provision for accreditation in their own language in the current Scottish education system, the Inverness Polish Association set up the course with the help of Highland Council.
Chairwoman of the association, Zosia Wierzbowicz-Fraser, who took the classes, is of Polish origin, and praised her young proteges before making the presentation.
She said: "I have been a teacher for many years and felt frustrated that a lot of Polish children were not doing very well at secondary school and needed a boost to their self confidence.
"As a result I helped create the course, which we ran at Inverness High School for 10 weeks, which gives them something special, that other children do not have.
"It also gave then confidence in their English, as the exam papers were written in English, with the answers in Polish. It has never been done in the Highlands and we have a happy group of pupils here today who will go on and study for A-Level."
Taking a bow yesterday were Aleksandra Czarnowska, 19, Julia Toporowska, 18, Bartosz Jung, 17, Kyrstian Niewinski and Maja Tokar, both 15, Patryk Boniek, 14, and Iwona Gunerka, aged 12.
Among those who helped set up the course and exam was Jean Urquhart, MSP for Highlands and Islands, convener of the cross-party group on Poland in the Scottish Parliament.
She said: "These young folk are leading the way and Scotland's education system has to catch up with them, and with 60,000 Poles in Scotland, and 100,000 Scots in Poland, it is all about integration in helping people learn Polish."
One of the successful students, 15-year-old Krystian Niewinski, was born in Poland and came to Scotland with his family seven years ago.
He said: "I could only speak very basic Polish when I came here and I have enjoyed learning it here. You can speak English all over the world but I can now have a conversation with my mum. I also speak some French and hope to be an actor some day."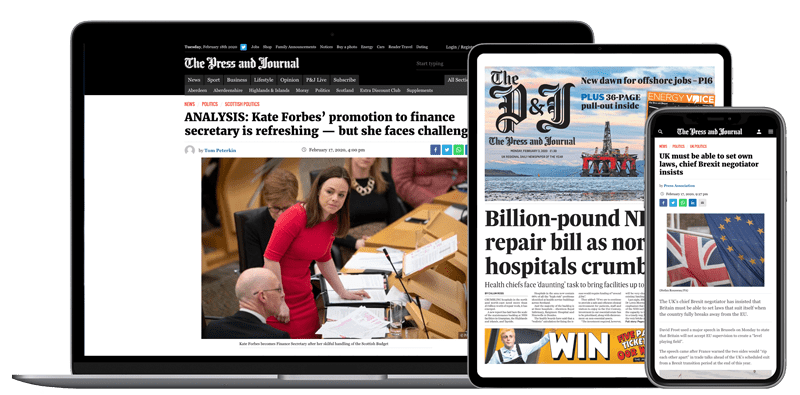 Help support quality local journalism … become a digital subscriber to The Press and Journal
For as little as £5.99 a month you can access all of our content, including Premium articles.
Subscribe