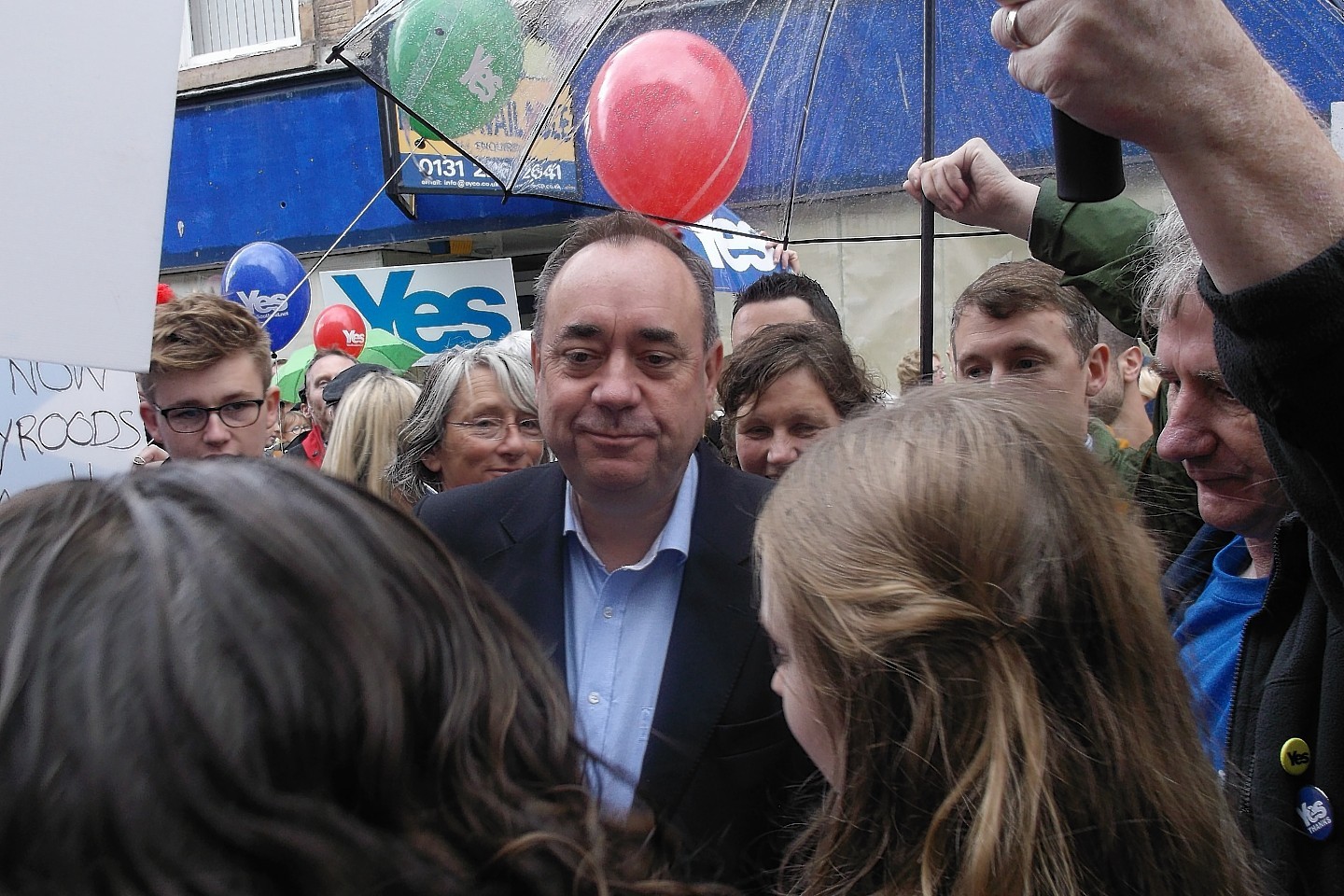 First Minister Alex Salmond was swamped by a sea of Highlanders when he made an impromptu visit to Inverness.
Officially, there was no announcement of his schedule, but despite the low-key approach several hundred people waited at the junction of High Street and Inglis Street to greet him.
When he did appear, he was given pop star treatment with people of all ages asking for 'selfies', with books, shirts and banners among items thrust forward for autographing.
One dissenting voice was heard, as a passerby loudly criticised Mr Salmond for "breaking up Britain", but the first minister did not react.
He later told the Press and Journal: "A Yes vote is a real opportunity to improve the lives of people here in Inverness and across the Highlands."
Fergus Ewing, MSP for Inverness and Nairn, ended up some distance away from Mr Salmond, who had been swept along by the crowd at Saturday's event.
He said: "Alex has always been very fond of Inverness and has come and campaigned for me since 1990, and loves when the SNP conference is held here, a place close to his heart."