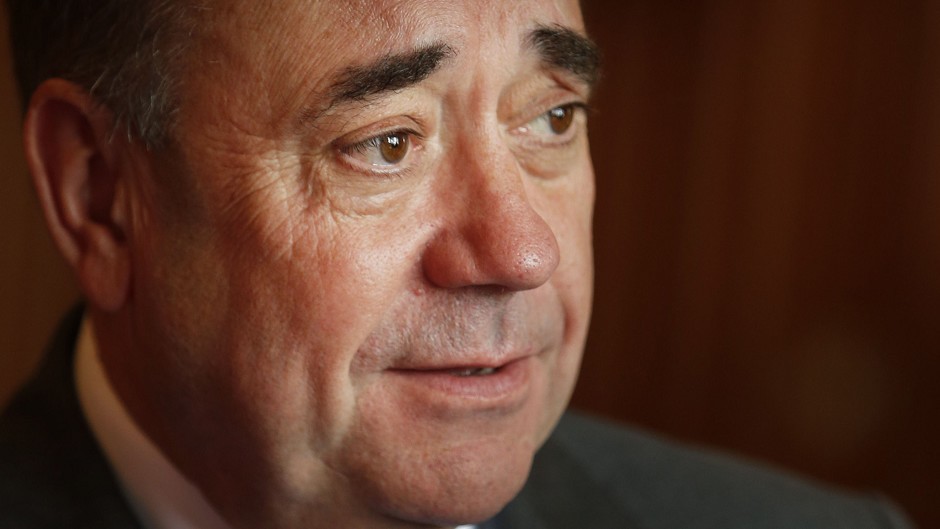 Alex Salmond flew into Inverness by helicopter yesterday on a big push towards next week's referendum
A crowd of around 60 welcomed the First Minister – who apologised for keeping them waiting at the engagement at Culloden shops yesterday.
Mr Salmond was around two hours later than scheduled for the visit after being delayed by a motorcycle accident during his visit to Aberdeen.
But he was given a warm reception by the largely Yes supporting crowd.
The First Minister spent around 20 minutes chatting and posing for pictures.
A number of school pupils from nearby Culloden Academy also turned up to hear what Mr Salmond had to say.
He said: "If you can't skip school for your nation's future when can you?"
An even younger member of the audience was five-week-old baby Ross who had his picture taken with Mr Salmond.
Mother Jenni Campbell, 25, said: "It'll be a nice story to tell him when he's old enough to understand."