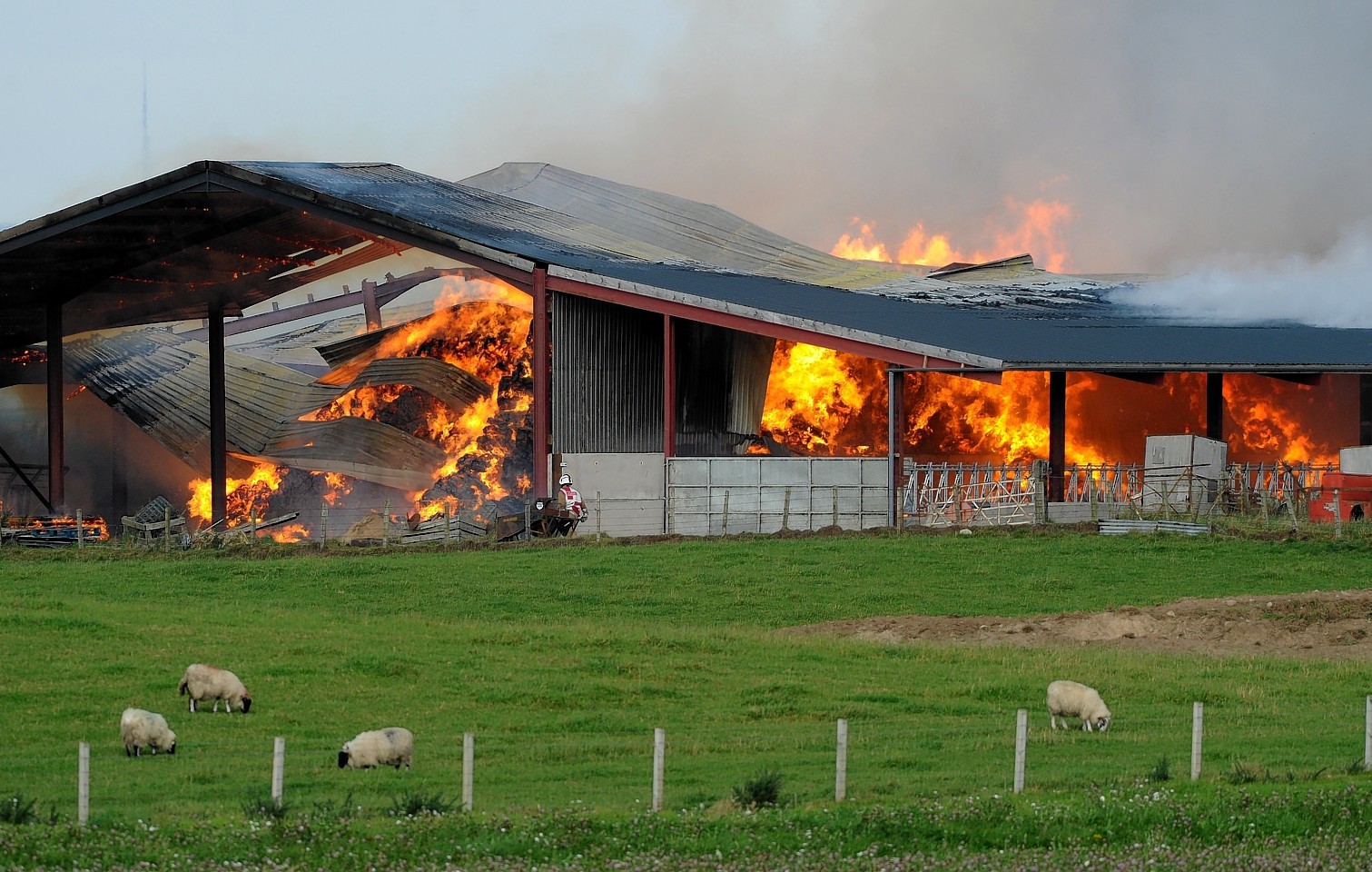 Firefighters remain at the scene of a large barn fire at a farm on the outskirts of Inverness.
The blaze, which was reported at 3.11pm yesterday afternoon, happened at Redhill Farm, Alturlie just outside Inverness.
The barn contained bales of hay, straw and assorted farm machinery. Three appliances from Inverness were sent to the scene along with the water carrier.
Two on-site workers suffered smoke inhalation and were treated by paramedics before being taken to hospital.
Group Manager John MacDonald was at the scene and said: "When crews arrived there was a well-developed fire involving around 3,500 bales of hay and straw.
"The priority for crews was to secure a reliable water supply as it was evident a large amount of water was going to be required to extinguish this fire.
"Firefighters located a pond nearby and set portable pumps into the water. They were then able to run lines of hose to supply the appliances on the fire ground.
"Crews used two main jets to tackle the fire. They were assisted by farm personnel who used farm machinery to spread the hay and straw out, making it easier for crews to dampen down the area and target hot spots.
"The operation continued throughout the night and crews are still at the scene damping down. They are likely to remain there for much of the day today."
He added: "Firefighters showed great determination and commitment during what was a protracted incident. We would also like to thank Police and Scottish Ambulance Service for their support and farm personnel for their assistance."