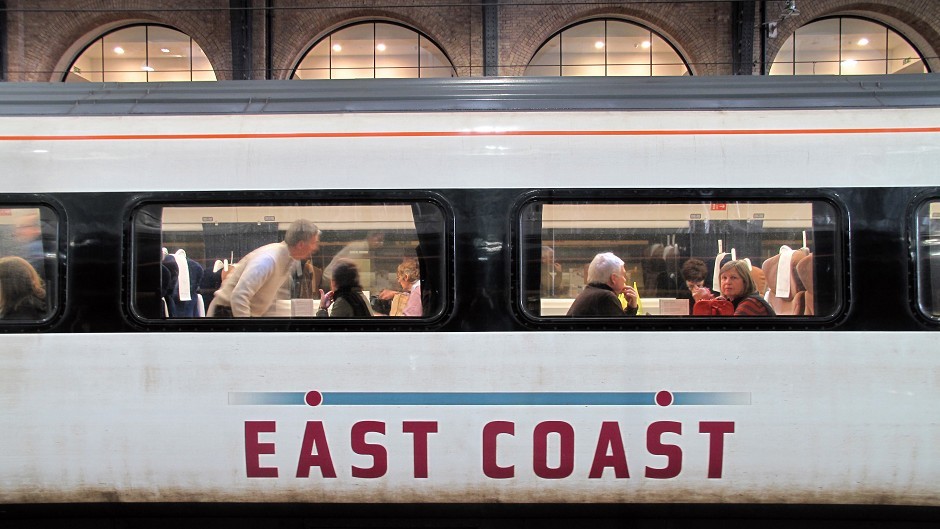 Train passengers on an East Coast service between Inverness and London got a shock yesterday morning when the carriages suddenly started filling up with white smoke.
The driver was forced to stop at Tomatin to find out what had happened and discovered a problem with one of the brakes.
Skye, Lochaber and Badenoch SNP MSP Dave Thompson was aboard the 7.55am service which arrived in Edinburgh about 40 minutes late.
"There was loads of white grey smoke which filled all the carriages, it was quite amazing how quickly they filled up," he added.
"I saw the smoke from outside at first then it started coming inside really quickly and people had to go further back up the train.
"The train stopped north of Aviemore and the driver got out and had a look, it was something do to with a brake."
An East Coast spokesman confirmed the service stopped at Tomatin yesterday morning following "reports of smoke entering one of the train's nine carriages".
"Following a safety inspection at the line side, the cause was identified as a dragging brake on one of the carriages," he added.
"The service was able to continue safely to London, with the affected brake isolated, at 10 mph below its normal 125 mph maximum speed.
"Repairs will be carried out later today, ahead of a return to normal service tomorrow."