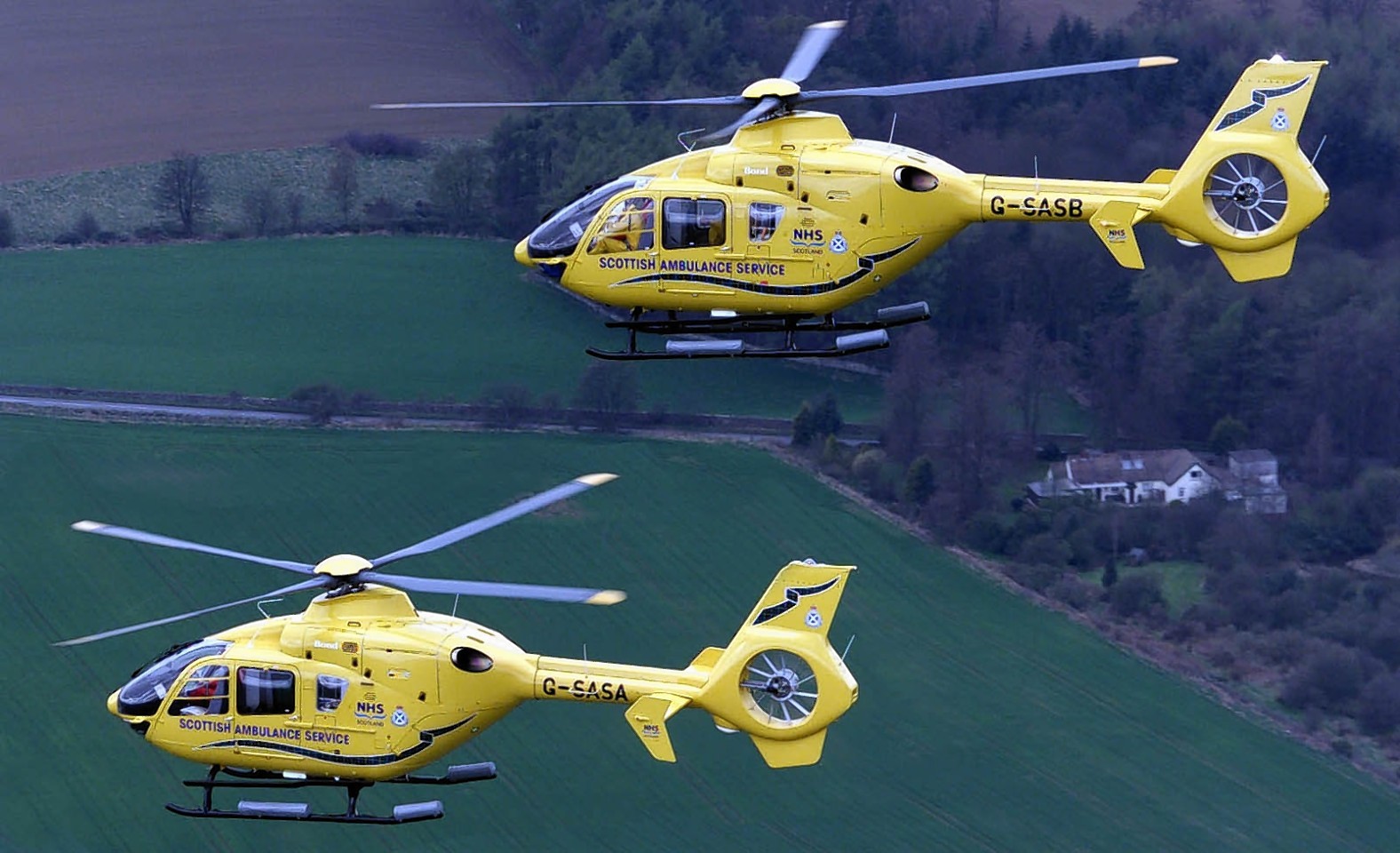 A motorcyclist became trapped under two vehicles following a crash on a north road tonight.
The accident between a motorcycle and a van happened on the B9163 Cromarty to Conon Bridge road, near Jemimaville, at around 5.45pm today.
The 35-year-old motorcyclist had to be freed from under the vehicles following the incident and was transported by air ambulance to Raigmore Hospital.
The extent of his injuries is not yet known.
The van driver also suffered ankle injuries in the collision, and was taken by road ambulance to the hospital.
Fire crews from Fortrose, Dingwall, Inverness and Cromarty were all called to the scene following the crash.
A fire and rescue spokesman said: "We got a call at 5.45pm from ambulance control and it was a motorbike versus a van on the B9162 on the Cromarty side of Jemimaville.
"We had a casualty trapped under his motorbike and underneath the van and our crews removed him, they moved the van off the casualty and got that casualty onto an air ambulance.
"There was another casualty, the van driver was seen by the ambulance staff and moved by road ambulance to hospital.
"We had Fortrose and Dingwall there, a heavy rescue unit from Inverness and a community response unit from Cromarty."
The road was closed while emergency services dealt with the incident, but has since reopened.