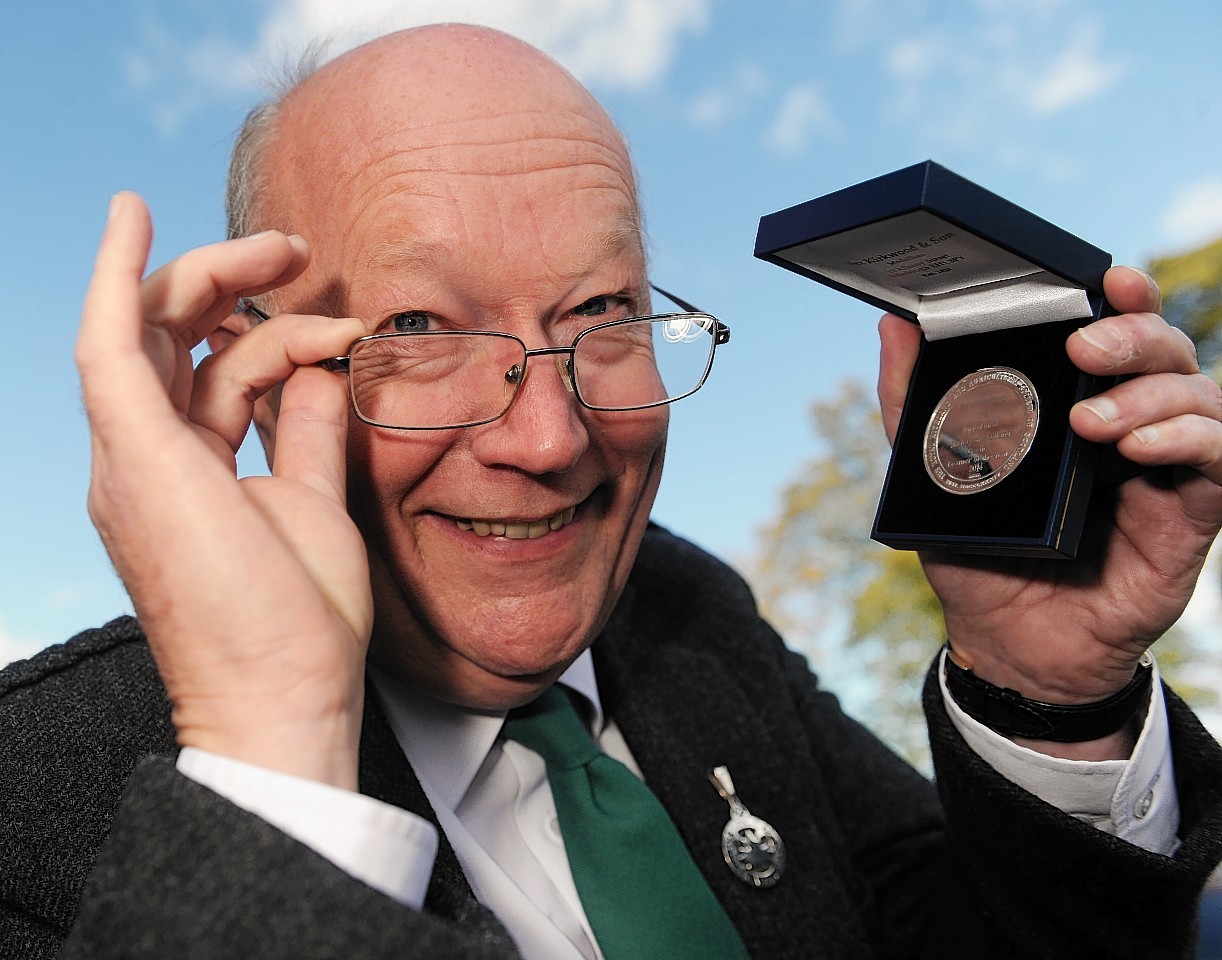 A Skye teacher who only started learning Gaelic in earnest after he retired has scooped one the language's biggest prizes.
John Howieson, from Harrapool, has been named the Gaelic learner of the year at The Royal National Mod in Inverness.
The award recognises someone who has made significant steps towards fluency in the language.
And last night it emerged that he is one of the qualifiers in the event's top prize – the Gold Medal.
Dumfries-born Mr Howieson has always had an interest in Gaelic but it was not until he retired in 2007 after a 33-year teaching career that he raised his commitment to learning.
After retiring from his position as rector at Portree High School, Mr Howieson enrolled for a BA degree in Gaelic language at the Sabhal Mor Ostaig.
He is now in his second year and has impressed his tutors with his progress, having achieved an A grade in each of the six modules covered so far.
Mr Howieson has been a regular on the Mod circuit for a number of years and even won the Silver Pendant for learners in 2006 in Dunoon.
He said: "I am absolutely honoured to have been presented this award and I am hugely appreciative of An Comunn Gaidhealach for selecting me.
"I've had an interest in Gaelic and the Mod for many years, probably more than I care to remember, but it wasn't until I retired that I really committed to learning.
"I started by joining the choir and love singing Gaelic songs.
"As a head teacher in Portree I saw first-hand the benefits of a bilingual education and I would encourage everyone, young and old, to give Gaelic a go."
John Macleod, president of An Comunn Gaidhealach, said: "John is a good example of what personal commitment, with support from Sabhal Mor tutors, can achieve, and we are delighted to make this award to him, through the continuing sponsorship of the Royal Highland and Agricultural Society of Scotland"
The society's chairman, William Gill, who farms just outside Inverness, said: "The society's remit is to help preserve the language, poetry and music of Scotland, therefore, we are extremely proud to once again support this award.
"John's commitment to his Gaelic learning is very impressive and we are in no doubt that he is a very deserving winner."