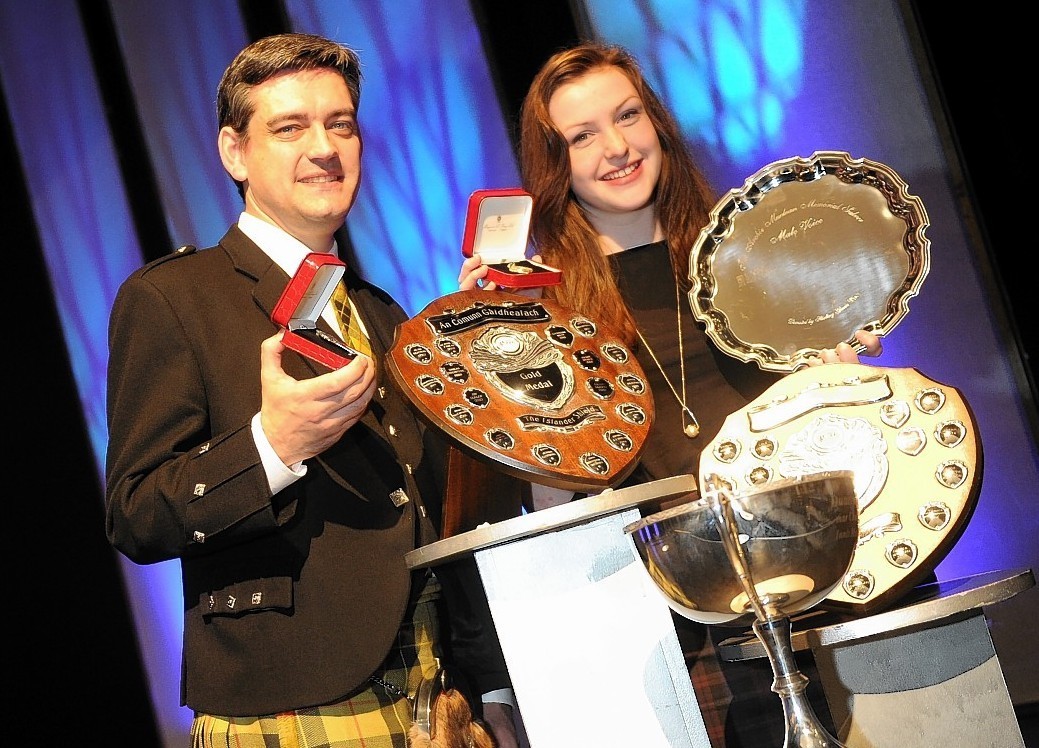 History was made at the Royal National Mod in Inverness yesterday when a Portree brother and sister struck gold.
Ruairidh Cormack, 20, won the men's Traditional Gold Medal only hours after sister Eilidh, 18, won the women's Gold Medal for non traditional singing at the first time of trying.
Ruairidh, who attends Sabhal Mor Ostaig, the Gaelic college on Skye, said: "I wasn't present when Eilidh was competing, but I heard her on the radio and then it came over that she had won the women's Gold Medal.
"I couldn't believe it. I think there was added pressure because of that.
"The secret is to work hard throughout the year and then try and control your nerves once you get on the stage. No matter how much you practice nothing prepares you for walking on that stage to compete in the Mod.
"I think I would quite like to try for the classic gold medal but not next year. Perhaps in a couple of years."
The women's Traditional Gold Medal went to Ceitlin Smith, 21, from Ness on Lewis, who recently graduated from the Royal Conservatoire in Glasgow.
She came third in the competition in 2012 and sang her way to success on Thursday night.
Ceitlin also played an active part in the Mod Fringe singing in the four-girl group Gria.
She said: "I was so delighted to win because I thought the competition was very tough. I certainly did not envy the job of the judges.
"I think that the standard of competition is certainly going up each year."
Ceitlin also competed in the Gold Medal before going on stage to victory in the Traditional Gold.
She said: "It was a very, very long day. I was tired after the morning competition and then had to focus hard before taking part in the traditional."