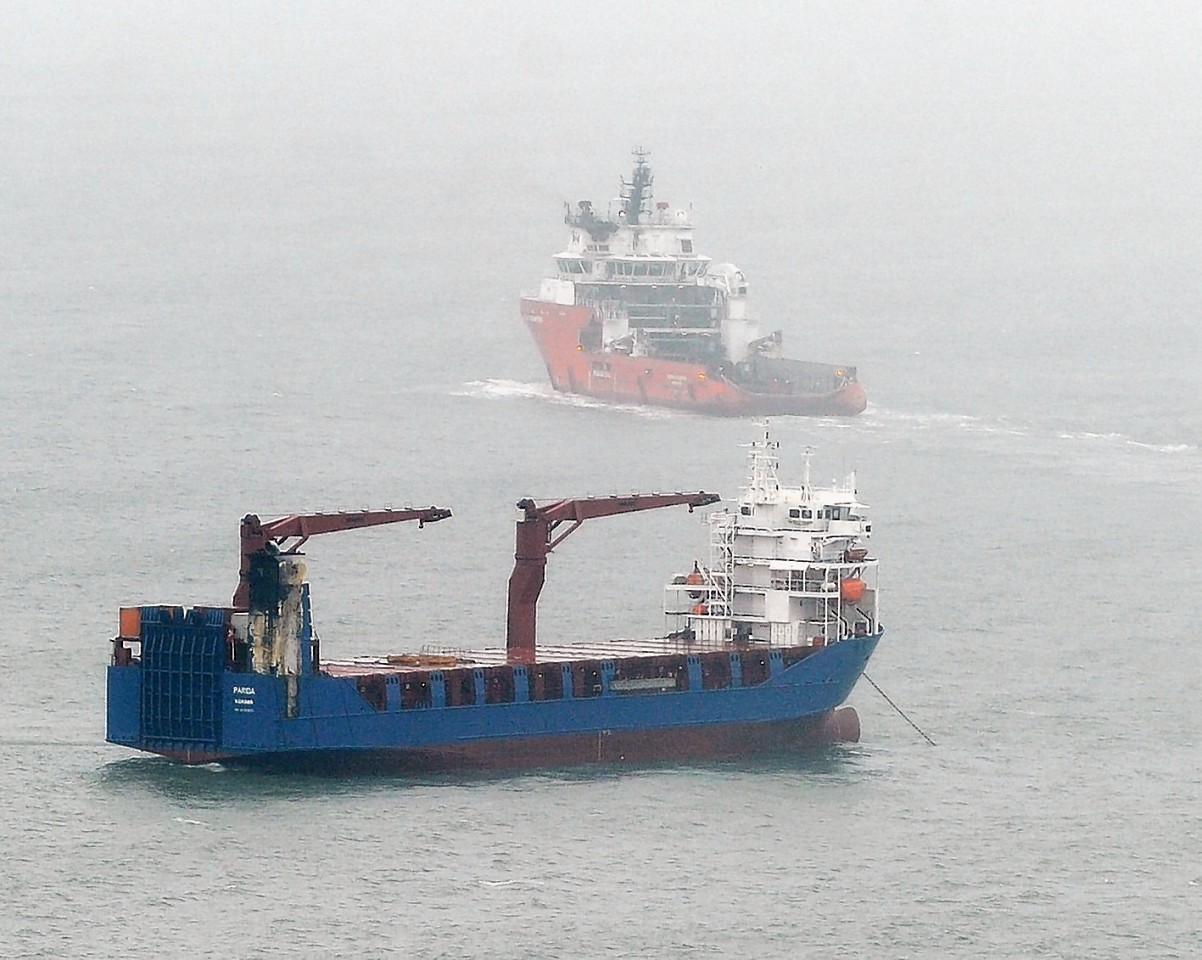 Highland councillors have called for the reinstatement of an emergency tug in the Western Isles after a fire on board a boat carrying nuclear waste through north waters.
The MV Parida lost power and was left drifting in the North Sea 20 miles off Wick during the incident on October 7.
The Beatrice oil platform had to be evacuated as a precaution.
The Kirkwall emergency towing vessel (ETV) was called out but Danish owners of the Parida agreed a commercial tow with another vessel, the Pacific Champion.
The incident has highlighted the vulnerability of the north, and in particular the west coast, if a similar incident happened.
The Western Isles ETV was removed several years ago when the UK government removed funding.
The incident also comes as the Nuclear Decommissioning Authority is due to start shipments of nuclear material from Scrabster to Sellafield, using the Pentland Firth and the Minches.
The council's business manager Kate Lackie also said that there had been other incidents involving boats in and around the Pentland Firth.
Councillors unanimously agreed to lobby the government to reinstate the tug and make a commitment to fund the Kirkwall tug beyond 2016.
Council leader Drew Hendry said that the two vessels were "absolutely essential" to protect the region.
He added: "Recent events strengthen the case further and highlight the importance of the need to urgently address this risk. The incident in early October of a fire on the MV Parida resulted in the vessel losing power whilst carrying a shipment of nuclear material close to our shores.
"This type of incident is a reality, which not only puts lives of those at sea at risk, but exposes our coastal communities to unnecessary risk also. I want to make a very clear point that this is the position of the Highlands and Islands Authorities. It is imperative that this matter is addressed as a matter of urgency."
Councillor Allan Henderson said: "This type of material should not be going near the Minches."
Councillor George Farlow said: "No nuclear resources should go through without a tug in place."