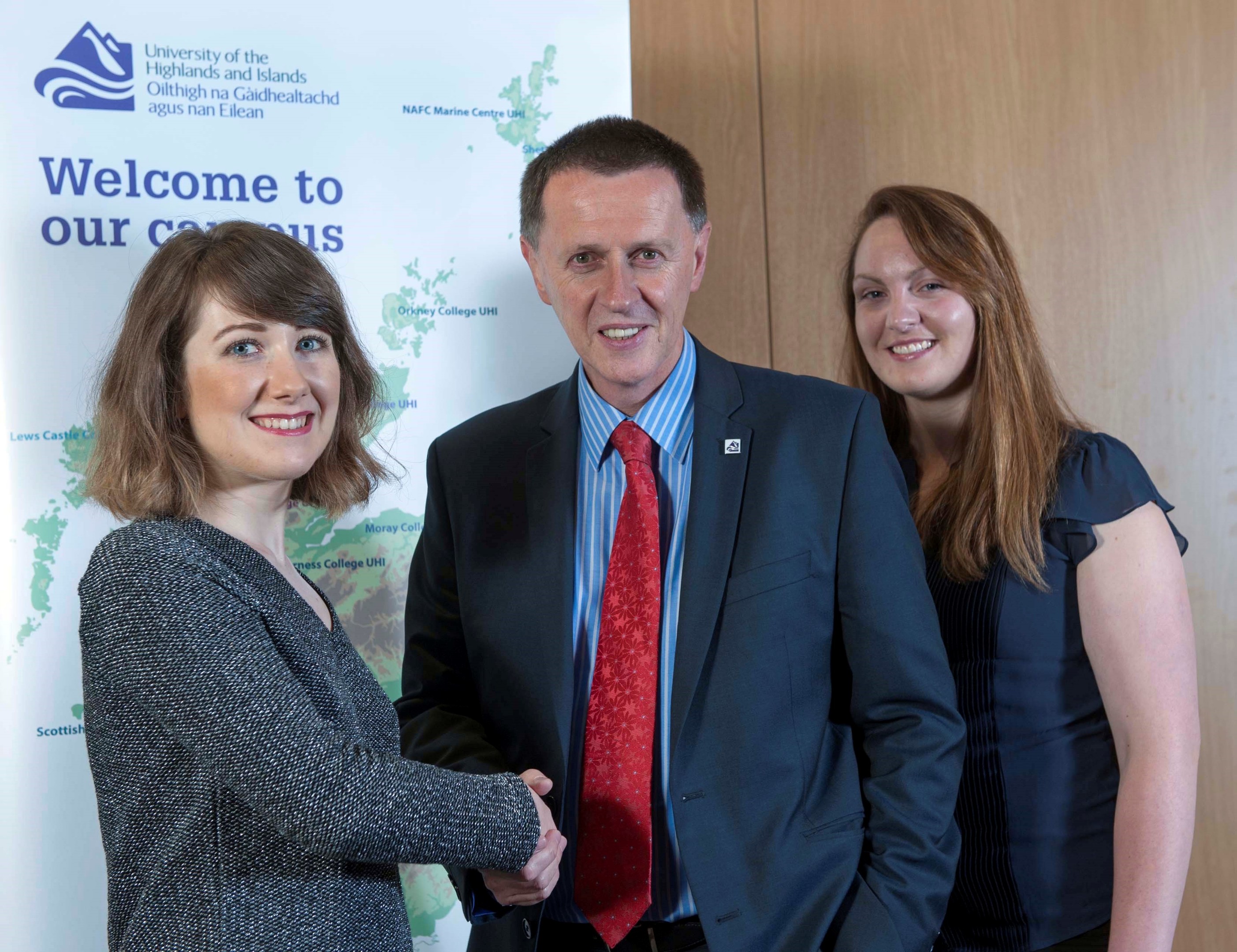 The new principal of the University of the Highlands and Islands has told councillors he wants the institution to be "the 21st century equivalent" of the Open University.
Professor Clive Mulholland said the he did not want to develop a traditional institution.
Instead he said: "We want something distinctive, which delivers for this region."
Mr Mulholland told councillors in Inverness that he left school at 16 and worked as a council labourer until his early 20s when he decided to return to study.
He completed a national certificate, HNC and degree, all part time, before becoming an academic.
He said: "I did all of that while raising a family and every six days doing a 36 hours shift in a lab with emergency blood samples."
He said that as well as keeping young people in the Highlands, he wanted the university to attract people from the rest of the UK and overseas.
But he said that any new development had to be done in "a sensible way".
Mr Mulholland said: "We need to engage with businesses.
"My role is to attract investors into the region. They will start to come in if they see a vibrant university which will train the workforce."
Mr Mulholland added that he wanted the university to be known for world class research.
But he warned that research was expensive and funding was dwindling.