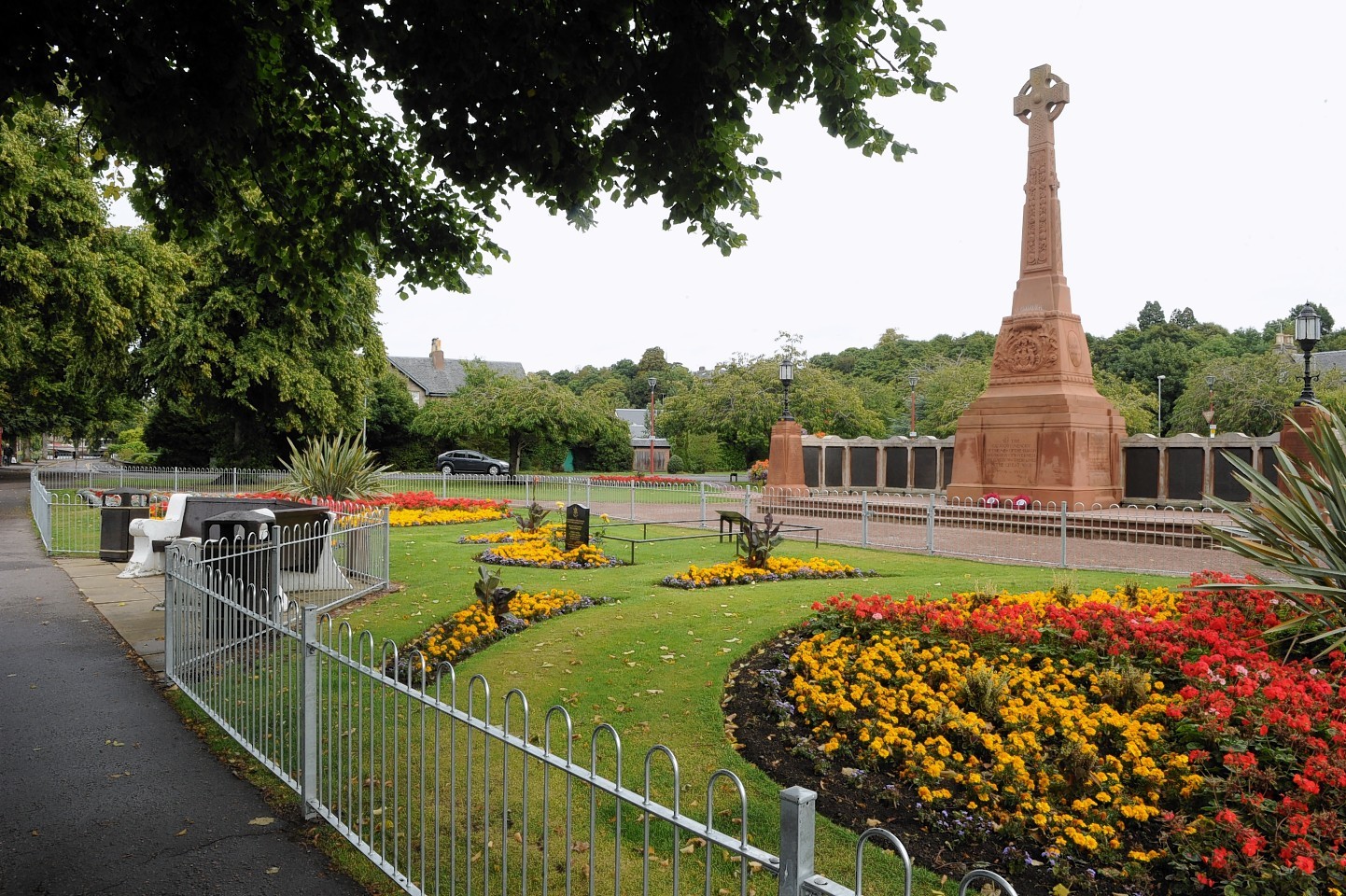 A field of wooden crosses and poppies has been installed at Inverness' war memorial as a striking tribute to fallen soldiers.
Charity Poppyscotland has organised the field of remembrance at the city cenotaph at Cavell Gardens.
More than 2,000 small wooden crosses have been planted in the gardens of the war memorial, bearing messages and tributes to loved ones and the armed forces.
The crosses include tributes to soldiers from World War I right up to more recent conflicts.
The field of remembrance was first launched in Inverness last year, and is one of only two in Scotland organised by Poppyscotland.
This year a special plot has been created by the charity to pay tribute to the 453 service personnel killed in action in Afghanistan since 2001.
The crosses have been planted throughout the past week with representatives from RAF Lossiemouth and Inverness College helping prepare the garden.
Thirty pupils from the city's Millburn Academy were among the first to plant crosses at the official opening of the garden yesterday morning.
Many of the pupils have been studying the Great War and visited the battlefields of northern France to mark the 100th anniversary of the conflict.
Also paying tribute was serving Black Watch soldier Sergeant Peter Trickovic and City of Inverness Provost Alex Graham.
Mr Graham said: "It's been an honour to take part. It's also great to see the young people from Millburn Academy getting involved and planting their own tributes."
The new garden will be open until Armistice Day on Tuesday, November 11 for members of the public to add their own tributes.
Danny Streames, Poppyscotland community fundraiser for the north of Scotland, said: "This is the second year that we've run this in Inverness. We have done something similar in Edinburgh but we realised that there was demand in the north for something closer to home."
Members of the public who wish to plant crosses in the field can collect them, in exchange for a donation, from Poppyscotland on Strothers Lane or the armed forces careers office on Bridge Street.