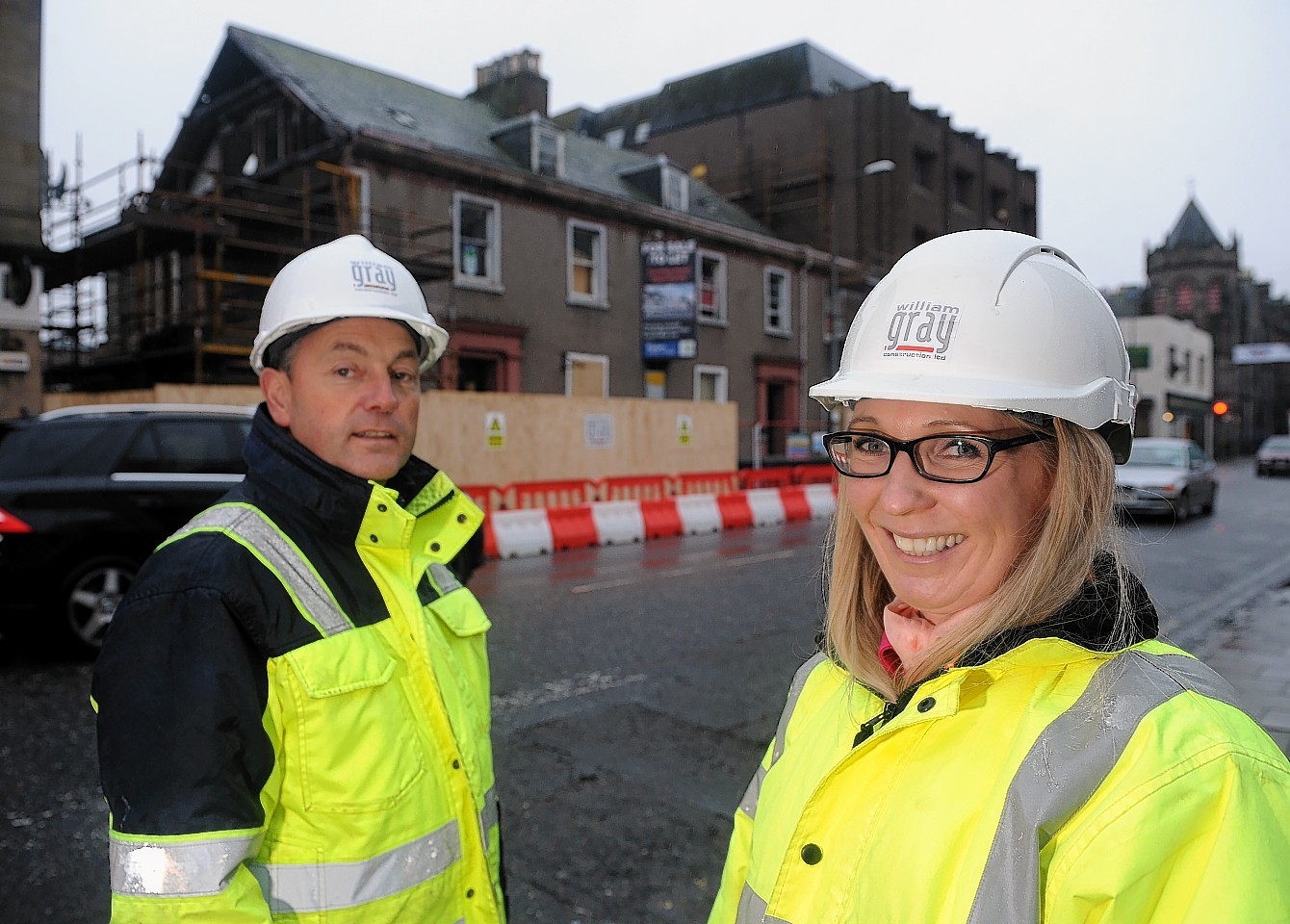 The long-awaited demolition of an Inverness city centre building has finally started.
The B-listed terrace at 92-94 Academy Street will be razed to the ground before a new block of shops and apartments is built in its place.
Developer Ark Estates and sister company William Gray Construction have planning permission to build 31 flats and two ground floor shops at the site.
Yesterday demolition crews started the painstaking process of stripping the building down.
The process is being carried out by hand to start with before heavy machinery is brought in to finish the job.
Company director Willie Gray said the building should be completely flattened by the end of next week – with work on the new build due to start immediately afterwards.
Planning permission was granted for the flats in January this year.
Ark Estates previously had permission to build a hotel on the site but were unable to find an operator.
Highland Council will be responsible for 14 of the new flats, while the remaining 17 will be run by the Highland Housing Alliance (HHA).
Mr Gray said he was "delighted" that work was underway.
He said: "It's been quite a lengthy process to get to this stage but now it's underway people will see things moving quickly.
"If all goes well then the building will be down by the end of next week. We can then start construction immediately."
The HHA flats will be let under the National Housing Trust initiative which allows tenants to buy their properties after five years of renting.
HHA chief executive Gail Matheson said: "This is the first time we have been involved in a project in the city centre.
"We're delighted to be playing our part in the regeneration of Academy Street."
The development is one of a number of plans for the street, which has long been criticised for it's rundown look.
However, the design of the new-build was not universally praised when it was discussed by councillors earlier this year.
Councillor Donnie Kerr branded the building's appearance as from the "Lego school of design".
Fellow Inverness Central ward member Richard Laird was also sceptical about the design, but said: "This end of Academy Street is a forgotten part of the city centre. There is not a lot of footfall.
"Having 31 flats and retail units is a reason for people to be there."