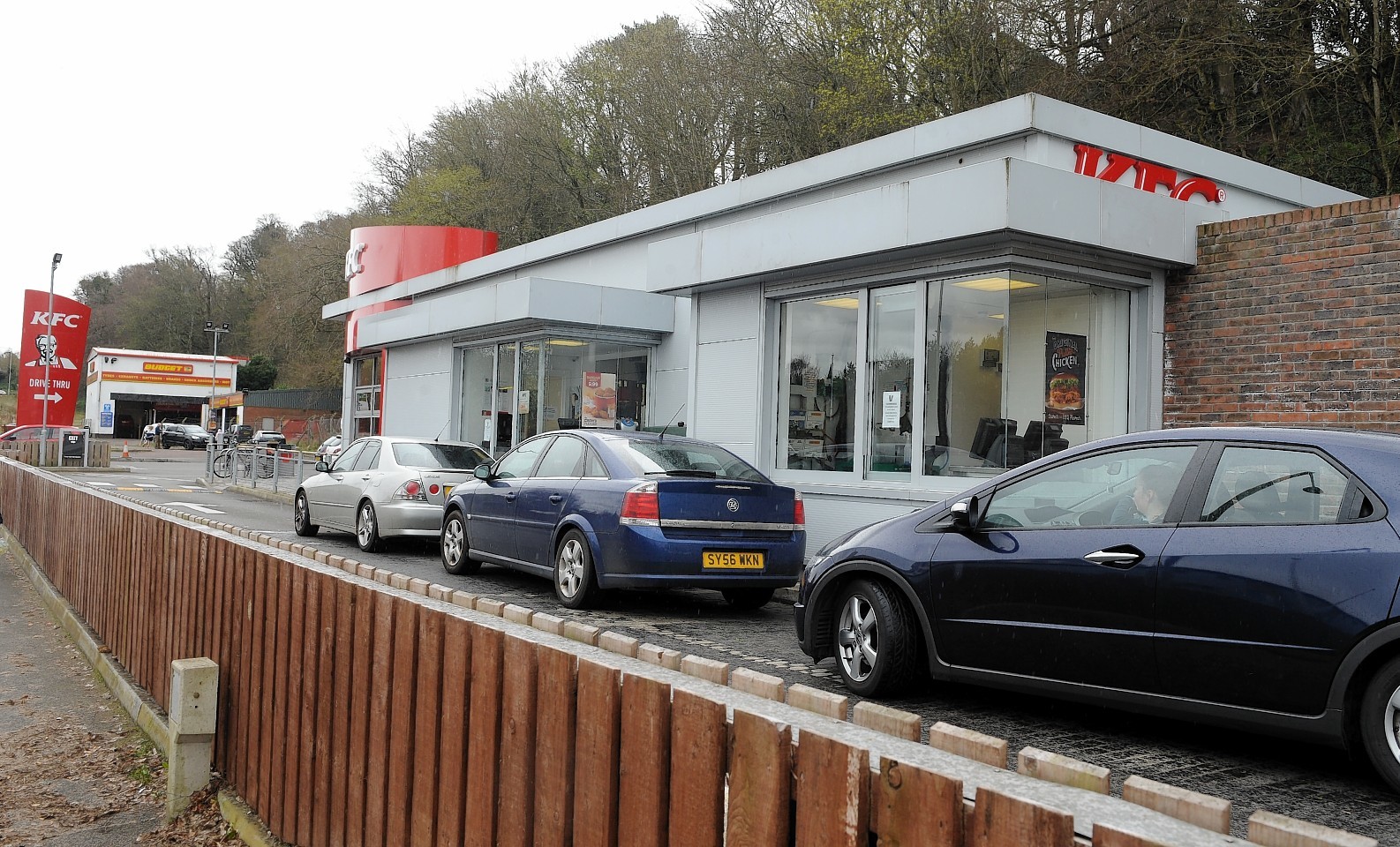 A man who was accused of attempted murder following an assault outside a fast food restaurant in Inverness walked free from court yesterday after charges that he had been armed with petrol and a knife were dropped.
Craig Brown attacked his love rival, Stephen Lochhead, smashing the window of his car outside the KFC drive-through on the city's Millburn Road.
Inverness Sheriff Court was told yesterday that Mr Lochhead was so scared by the attack that he drove almost 30 miles to Aviemore before reporting the matter to police.
Brown was arrested a few days later following an appeal for information.
When he originally appeared in court, he was charged with attempting to murder Mr Lochhead using a knife and petrol, however the charge was reduced twice.
Yesterday Brown, 27, described as a prisoner in Inverness, admitted assaulting Mr Lochhead by breaking the window of his vehicle on April 8.
The knife and petrol were no longer mentioned in the charge and Brown's guilty plea was accepted by fiscal depute Roderick Urquhart.
Brown, who spent three months on remand, was told to stay out of trouble for six months.
Last night politicians questioned the decision to reduce the charge against him, saying the public expected such incidents to be dealt with more severely.
However, prosecutors defended the move, saying there were often sound reasons for accepting a plea to a lesser crime.
Mr Urquhart told the court Mr Lochhead had been in a relationship with Stephanie Gordon, and had a daughter with her, before she got involved in a relationship with Brown.
The fiscal said: "Mr Lochhead, who now lives in Glasgow, came to Inverness to visit his daughter who is now aged six. He sent a text to Miss Gordon asking her to take her daughter to the KFC car park so he could see her before returning to Glasgow.
"She replied saying 'can't' and Mr Lochhead went to the car park to get some food before his drive south. As he was sitting in the vehicle, CCTV filmed Brown going up to the car door and striking the window twice until it smashed.
"Mr Lochhead then quickly drove away, fearful that Brown may have had a car, and travelled to Aviemore where he reported the incident to the police.
"It emerged that Miss Gordon had driven Brown to a car park on the opposite side of the road and asked him not to go over to the KFC car park. At one time, she was a co-accused of Brown."
Defence advocate Shahid Latif said his client had spent three months on remand and asked Sheriff David Sutherland to accept that this should "extinguish any further penal element to this offence".
"It is a matter of agreement that this type of offence would not normally be heard in this court," he said.
"He was originally charged with attempted murder and had this hanging over him during his period on remand.
"My client went to see Mr Lochhead in an attempt to engage him in conversation and he did not react or engage. My client then behaved in this manner. There is no suggestion of any injury. His last conviction, other than one for a road traffic offence was in 2005."
Deferring sentence for six months for good behaviour until May 14, Sheriff Sutherland told Brown: "I note that you have not been in trouble for some time."
Last night Highlands and Islands MSP John Finnie, a member of the Scottish Parliament Justice Committee, said: "Without knowing the specific details of this case, I think that the public would expect that someone who commits an assault, using a bladed weapon and petrol, would face the most serious of charges and, in turn, a salutary punishment."
Fellow MSP, Graeme Pearson, a substitute committee member, added: "The convicted person in this case must consider himself extremely lucky at the outcome.
"Hopefully all the people concerned will learn from their experience."
A spokesman for the Crown Office said: "Prosecutors have a duty to consider any pleas offered by the defence. A plea will only be accepted where it reflects the evidence that could be led at trial and where it is in the public interest to do so.
"Resolving a case by the accepting of a plea of guilty can spare victims and witnesses the need to give evidence, and the distress and uncertainty that can be caused by a trial.
"In particular, it ensures that perpetrators are brought to justice by eliminating the risk of not obtaining a conviction following a trial – and it involves an admission and acknowledgement of guilt on part of the accused."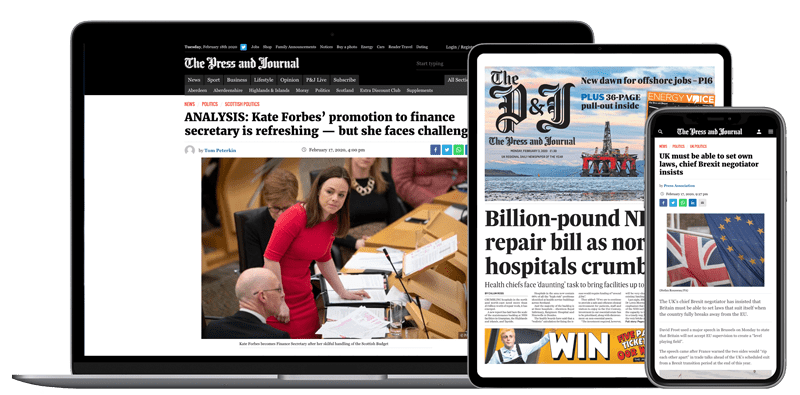 Help support quality local journalism … become a digital subscriber to The Press and Journal
For as little as £5.99 a month you can access all of our content, including Premium articles.
Subscribe