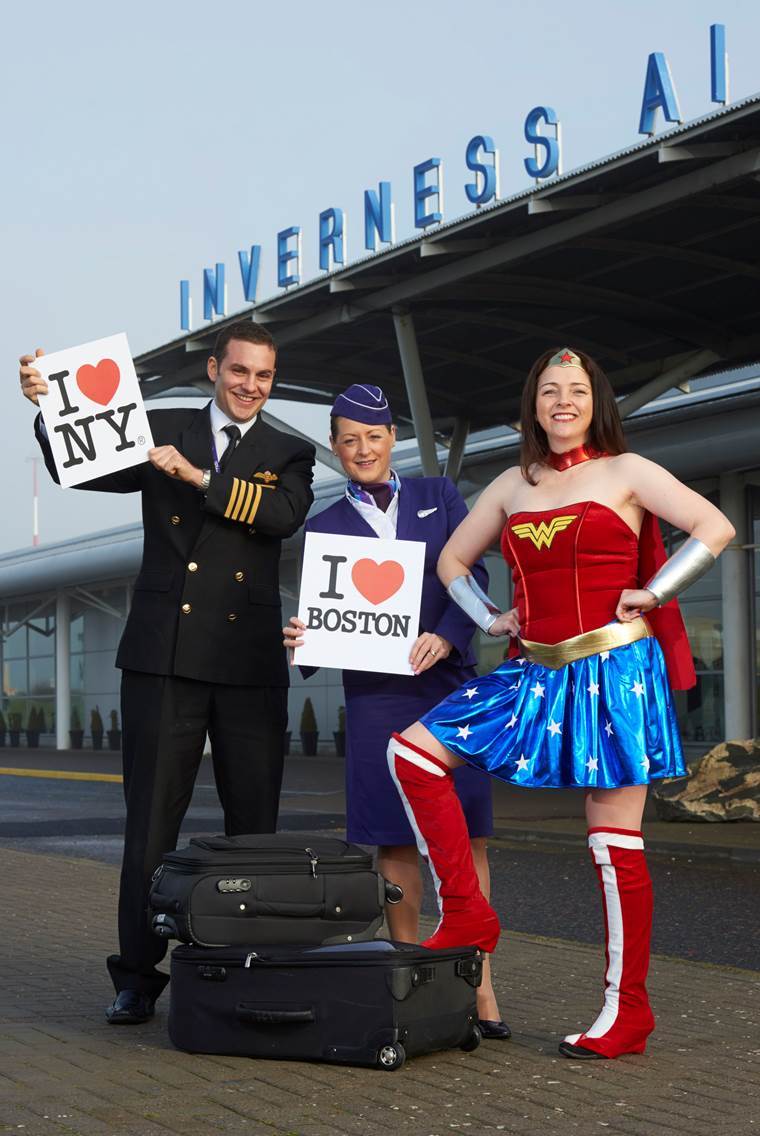 Wonder Woman flew into Inverness today to celebrate the announcement of a new service which will make it easier to fly from the Highlands to America.
The joint venture, launched by Irish airline Aer Lingus and UK regional operator Flybe will allow passengers to fly from Inverness to Dublin and on from there to the US cities of New York, Boston and Orlando, as well as Toronto in Canada.
The codeshare agreement means that passengers making the flight from the Highland capital can check their bags in at Inverness and collect them at their final destination, in America or Canada.
The deal was not only celebrated by passengers in the Highlands but also by everyone's favourite female superhero who is rumoured to be looking to spend a lot more time in the Highlands now that it is so easy for her to get there.