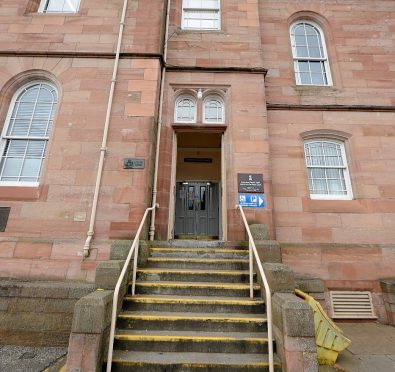 A Balintore man terrorised his partner when he lost his temper because she was going to a local shop for her 13-year-old son.
John Friel, 52, of 36 Lochslin Place, admitted a breach of the peace in Jane Reid's home in Inverness's Lindsay Avenue, on October 18 this year.
The couple had been out drinking and had returned to her home with a carry-out meal.
Fiscal depute Fraser Matheson told the court that he became "enraged" when she said she was going out to the nearby shop for her son.
He said: "Friel shouted at her: 'You are always running about after him.' She then went upstairs to try and diffuse the situation, followed by him and he continued the argument."
Ms Reid wanted him to leave and he told her to pack his clothes and take him home.
Mr Matheson said: "She refused because she had been drinking and he became more enraged at this and picked up a large flat screen TV. He then grabbed his clothes and threw them about the room, then threw a TV remote control against the wall.
"Ms Reid ran into the bathroom with a mobile phone and phoned Friel's son to ask for assistance. But he broke open the door, taking it off its hinges. Ms Reid managed to ran out of the house and go to a friend's where the police were contacted. She was uninjured."
Defence agent Diane Macfarlane said her client "bitterly regretted" the way he acted.
"He is deeply ashamed and appalled by his behaviour. He accepts he was completely out of order. There is still a future for the relationship."
Sentencing him to 120 hours of unpaid community work, Sheriff Gordon Fleetwood told Friel: "If I behaved towards a female in this atrocious way, I would be ashamed to ever set foot in her house again. This was a sustained and nasty attack involving a woman who had done absolutely nothing wrong.
"The only thing preventing me from sending you to jail is your lack of record."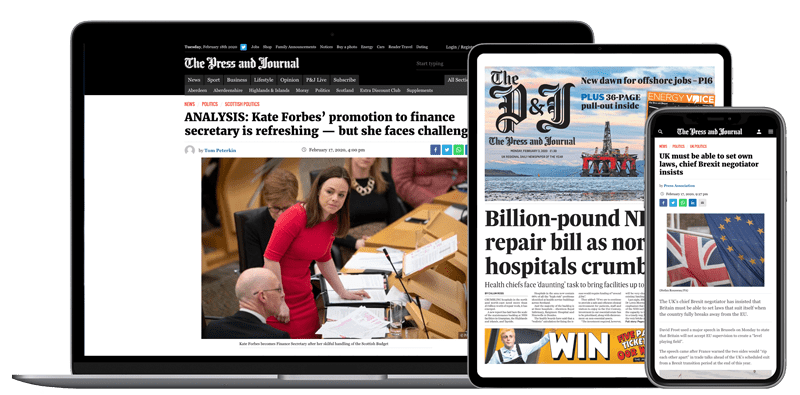 Help support quality local journalism … become a digital subscriber to The Press and Journal
For as little as £5.99 a month you can access all of our content, including Premium articles.
Subscribe