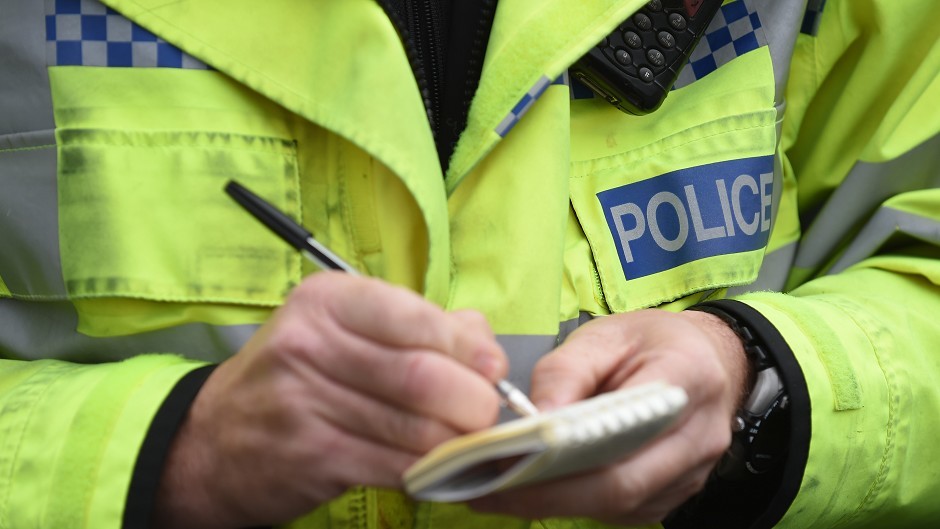 Police snared 20 of Inverness's "most wanted" criminals in a major crackdown across the city.
The targets – either suspects in investigations or individuals with warrants out for their arrest – were captured and taken into custody by a specialist team of officers.
The squad also seized a major haul of drugs during raids on nine properties in and around the city.
Cannabis, ecstasy and cocaine were discovered during searches, along with a taser-type stun gun and £1,800 in suspected crime proceeds.
Officers also stopped and searched 27 people on suspicion that they were carrying controlled drugs, and several were reported for possession.
The captures were revealed by police chiefs yesterday.
And the success of the operation, which lasted from October 20 to November 7, means similar swoops are likely to follow soon.
Inspector James Rice said: "The results achieved by the crime team during this initiative reflects Police Scotland Highland and Islands Division's continuing commitment to responding to reports of crime within the community and to acting on information given to us about the supply of controlled drugs in the area.
"We will continue to make all efforts to track down those reported to us as having committed crimes and ensure that they are brought to justice.
"I would like to reassure the residents of Inverness that we will act on the information they provide us and would encourage them to keep doing so in order for us to take action to detect and disrupt local drug dealers," he added.
"The success of the crime team initiative means it is likely to be something we will do again in the not too distant future."
Community leaders have welcomed the crackdown – and the prospect of more tough action ahead.
Councillor Janet Campbell, Inverness Central, said: "I welcome this most successful crime initiative that has uncovered criminal activities and suspects in our city.
"All of this puts out a strong message to those with criminal intent, and I'm happy that similar police activities are likely to prevail in the future.
"I do find it concerning that within a short period so many wanted individuals have been tracked down in the city but it is gratifying to know that this small team were so successful in that short space of time."
Highlands and Islands MSP Dave Stewart said: "I think this is an excellent initiative. The old Northern Constabulary had a great reputation for this and I think local residents will be very reassured by a first class detection rate.
"I am absolutely delighted with this excellent initiative targeting the most wanted criminals – something borrowed from the FBI. I would encourage this kind of policing to continue, using scarce resources to look at dangerous criminals which, for example, can result in the seizure of damaging objects like tasers.
"The police have good intelligence led detection and hopefully all of those caught will receive heavy sentences."
A police spokesman said: "The team's objective was to track down individuals who were either outstanding suspects for recent crimes or who were wanted on arrest warrants.
"These individuals had until then evaded all police attempts to trace them."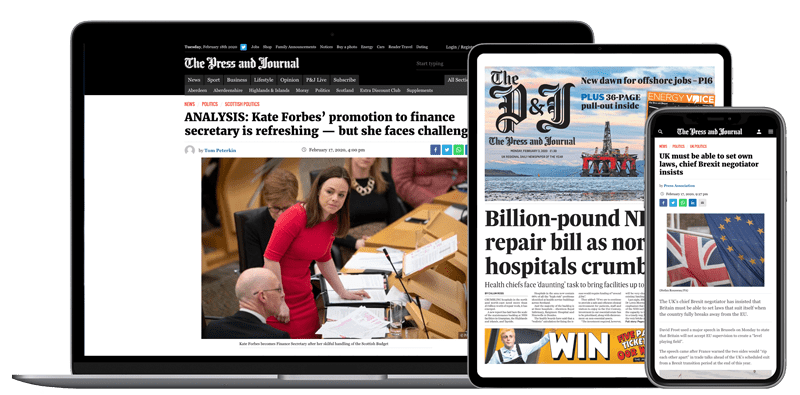 Help support quality local journalism … become a digital subscriber to The Press and Journal
For as little as £5.99 a month you can access all of our content, including Premium articles.
Subscribe