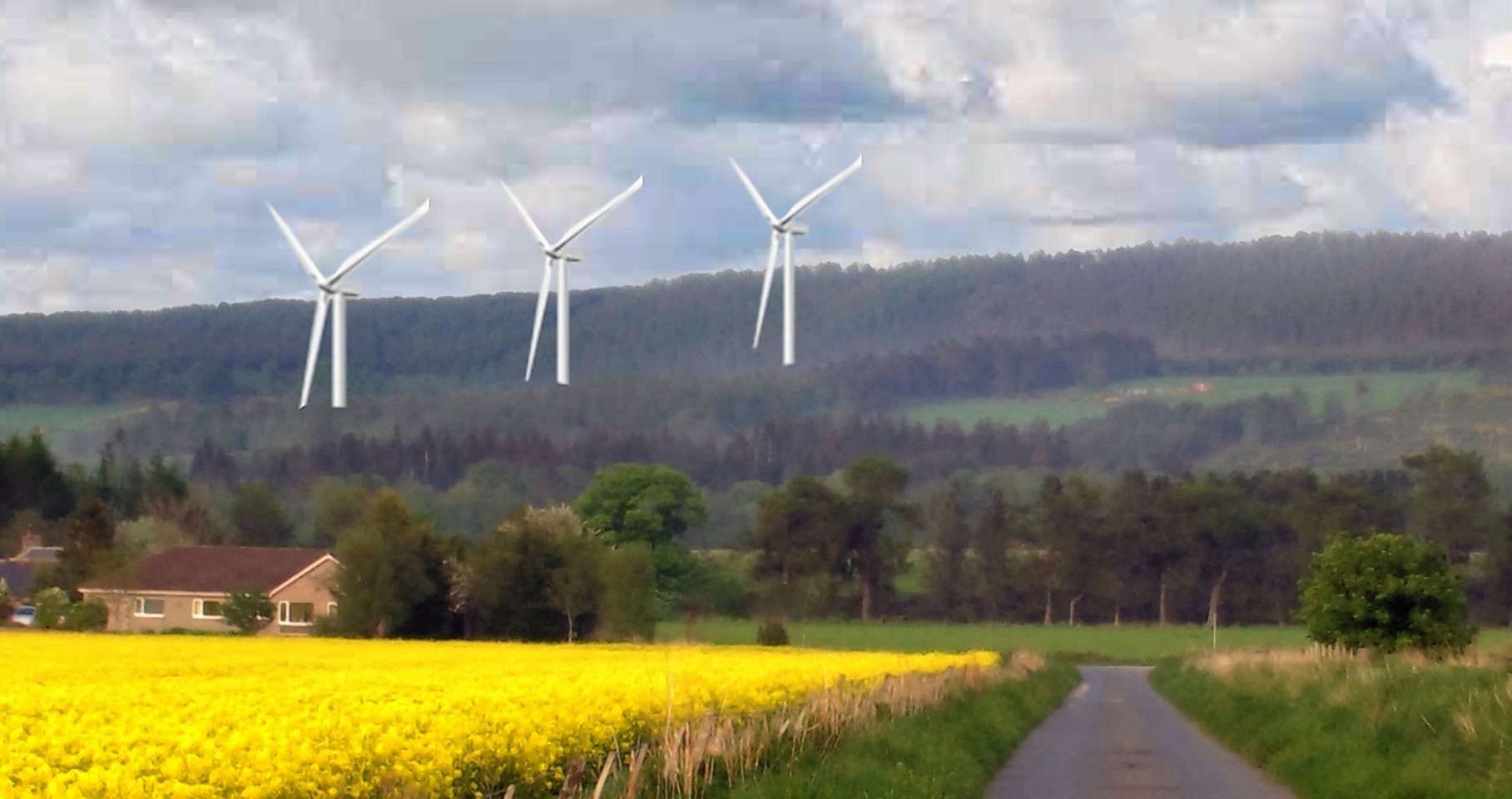 A proposed community wind energy scheme in the Black Isle will go to a public vote next year.
Black Isle Community Energy (BICE) wants to erect three large turbines with an overall energy capacity of 7MW in Millbuie Forest near Mount Eagle, the highest point in the Black Isle.
The community body, which is formed by Black Isle Partnership and Transition Black Isle, will put the proposed £9.7million scheme to a local ballot in March 2015.
If it gets the go-ahead, a new community body will form with membership open to all residents in the Black Isle to take the project forward.
However, a yes vote in the ballot won't necessarily lead to turbines being erected because the planning application may be refused. And a no vote won't necessarily mean no turbines – if there's a viable scheme then it is likely to be developed by others.
A recent feasibility study by BICE and Atmos Consulting indicated the scheme would bring in around £500,000 annually for the community.
The results of the study were announced at a public meeting at Fortrose Academy earlier this month.
The scale of the project means it will be able to part-fund bigger schemes that will help the whole Black Isle, for example the Black Isle swimming pool or a home insulation project as well as funding local groups with equipment purchases and improvements.
Two possible locations for the turbines were also announced – one near the top of Mount Eagle and one lower down the ridge to the north east.
Key public concerns raised at the meeting included the impact of turbines on property prices and tourism, noise and health impacts and carbon dioxide emissions.
But Martin Sherring of BICE highlighted new research suggesting that if the community income from the project improves local facilities, there may be a compensatory increase in property prices.
He added: "There are carbon dioxide emissions from the construction, operation and disposal of turbines, but independent analysis of turbines similar to the ones proposed shows that these emissions are saved, in typical wind conditions, in approximately six months of operation.
"We have been unable to find hard evidence about the impact of wind farms on tourism."