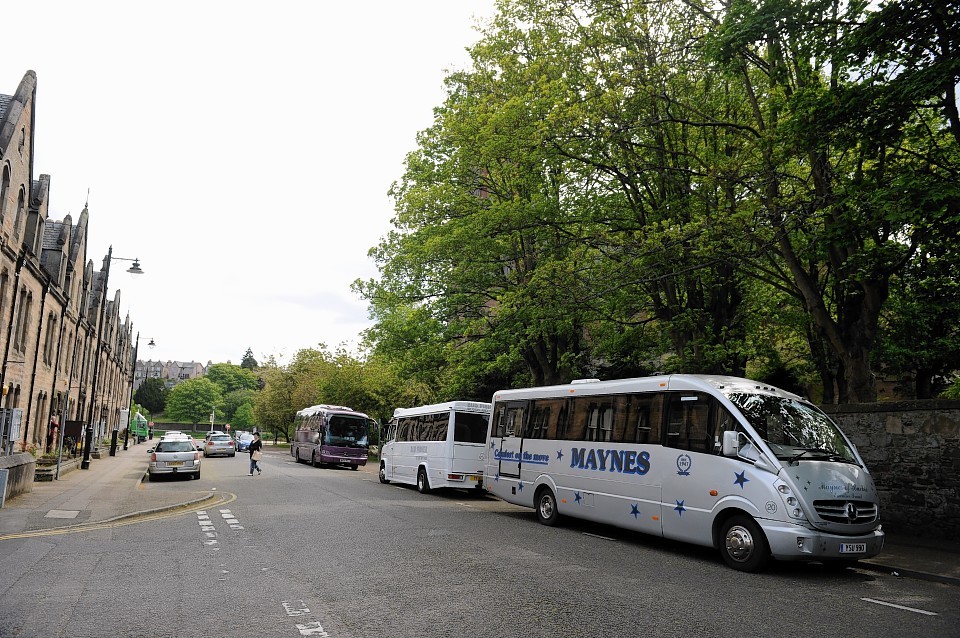 Councillors have clashed over the future of a coach drop-off point in the centre of Inverness.
The Highland capital is without an official site for tour buses after permission for a temporary site in Ardross Street ran out at the end of October.
Officials yesterday warned councillors at the City of Inverness Area Committee that if a replacement pick-up point was not agreed, coach companies would shun the city next summer.
But in an often bad-tempered debate, councillors were divided over whether Ardross Street should be the permanent spot.
At one point Councillor Jimmy Gray accused Councillor Donnie Kerr of trying to intimidate officials after the latter asked repeated questions about the proposals.
But in the end, members voted 13-6, with one abstention, in favour of Ardross Street being retained as the permanent coach drop-off, defeating Mr Kerr's proposals to defer.
Transport officer Neil Young told the meeting that coach companies regarded Ardross Street as a success.
He also said that efforts to identify an alternative point had discounted four potential options as unsuitable.
They included St Andrews Cathedral car park, Church Street, Bank Street and Morrison's supermarket car park.
Mr Young said that things at Ardross Street would improve next year because of proposals to employ a "coach ambassador" to liaise with local residents and the coach companies.
But Mr Kerr, who represents Inverness Central, was upset that there were no statistics about how well used the pick-up point was or where buses came from.
He also wanted officials to continue the search for a different spot.
Mr Kerr said that there were problems with buses parking for hours and with cars using the spots.
He said: "I am happy for it to be used for another year so we can find somewhere more suitable.
Mr Kerr's ward colleague Janet Campbell also expressed some misgivings about Ardross Street becoming the permanent location.
She said: "People have come to me and said how dissatisfied they are about this matter."
She also said that views of the cathedral were spoiled by buses parked in the street.
But Councillor Thomas Prag said: "We get never-ending reports and studies on this. Obviously the answers is that there is nowhere else to do this job half as well."