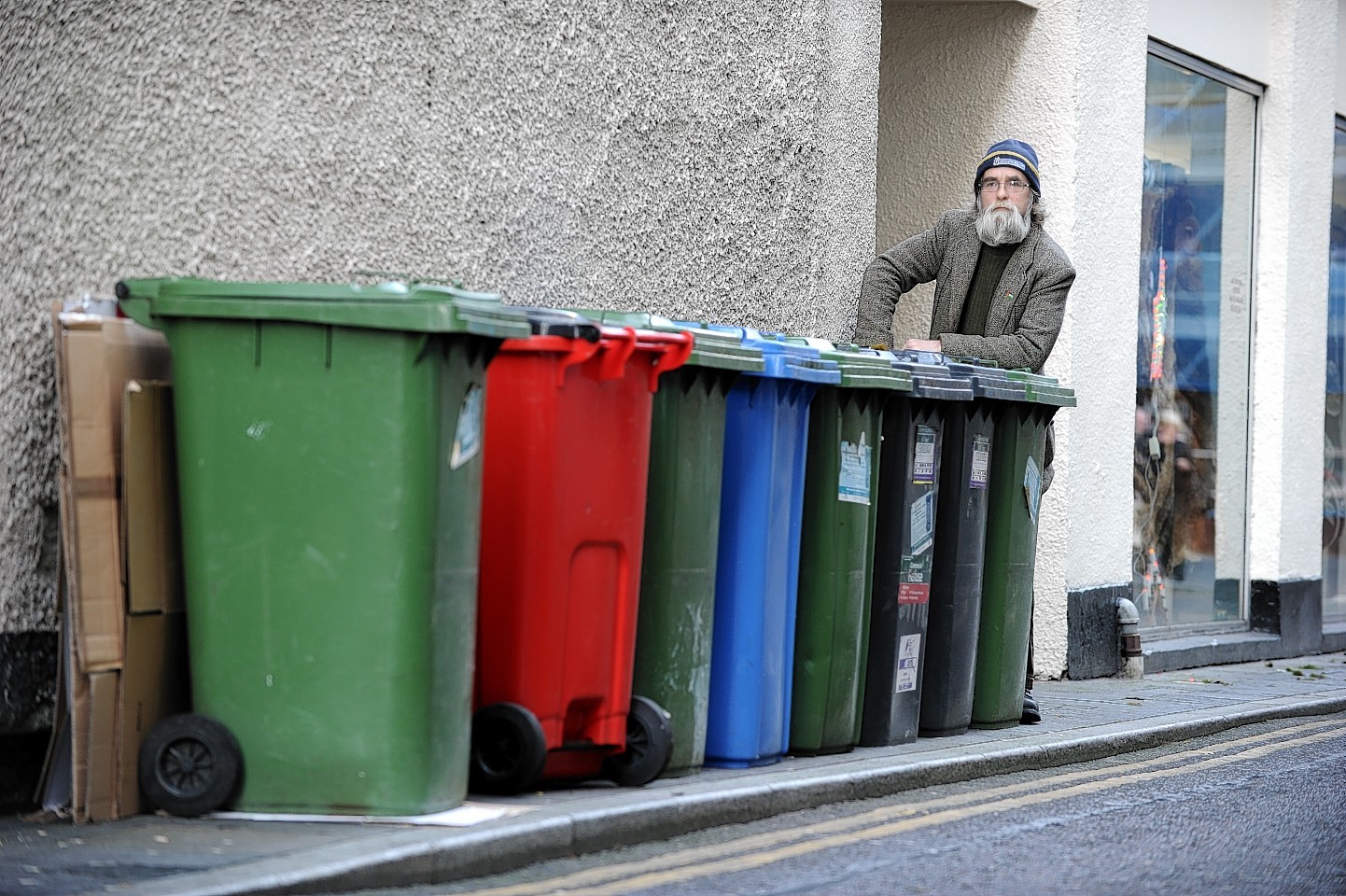 A row has broken out over an invasion of rubbish bins in the centre of Inverness.
One city councillor has lodged a formal complaint with the Highland Council's community services department over what he regards as a failure to deal with bins being left out on the streets.
Donnie Kerr, Inverness Central, has called on the council to ensure that proper bin storage areas are provided in planning applications in the city centre.
He claims that the bins – which are a mixture of council owned and commercial bins – are causing a nuisance to pedestrians and ruining the effects of the council's multimillion-pound Streetscape project, which revamped pavements and street furniture.
Mr Kerr said: "They are left lying in the street all the time, sometimes overflowing. Litter gets scattered everywhere.
"The Streetscape is looking terrible because of it. We need proper bin areas."
Mr Kerr added: "There needs to be adequate bin storage included in city centre applications. It needs to be adequate for current waste and future waste."
A Highland Council spokeswoman said: "Businesses in Inverness, as with everywhere else are, at liberty to contract their waste collection and disposal to any contractor they please. Storage for waste has not from an historical perspective been a priority.
"The council, however, continues to seek ways of working with Inverness Bid (Business Improvement District) and local businesses to ensure that waste is collected quickly and safely and to attempt to solve the issues with storage."
Meanwhile another councillor said he felt there were too many garish sings in the city centre.
Ken Macleod said that he thought visitors would not think Inverness was a "quality place to visit".
Mr Macleod said that Inverness should look to Europe and the example of Salzburg, which has rules governing what style of signs are installed.
Head of planning and building standards, Malcolm Macleod said: "There is possibly a lack of consistency. Our enforcement team want to look at adverts and signs.