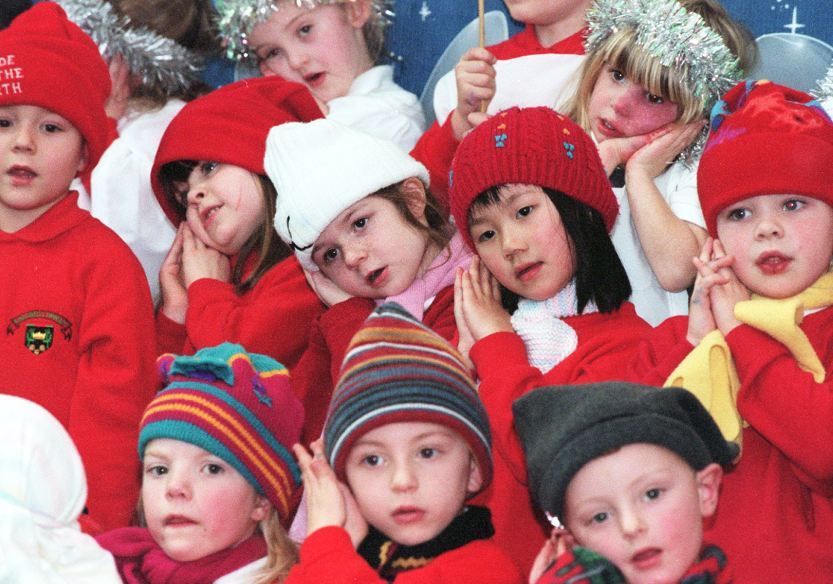 Scrooge council officials threatened to ban school nativities amid health and safety fears over curtains and chairs.
Youngsters at primaries and secondaries across the north were hard at work rehearsing for their Christmas shows when they were given the bombshell news.
Some were in the middle of their performances when the shock edict was issued by the council's occupational health, safety and wellbeing team.
Others, including those at Fort William Primary School, had finished staging their shows before the ban threat emerged.
Officials said productions could not go ahead unless a series of fire safety regulations were adhered to.
These included ensuring seating provided was fixed in position or linked together "so that it cannot be moved easily by an audience in a state of excitement".
There were also detailed guidelines for laying out chairs.
Other advice said that props must be made of non-combustible material.
A safety briefing sent to all head teachers in the Highlands also said there was concern over the fire retardancy of stage curtains.
It said that tests needed to be carried out and the curtains should either be removed immediately or cordoned off until a sample could be taken.
But the shows will go on after angry councillors stepped into the row and forced Highland Council into a dramatic U-turn and an apology.
Last night angry parents welcomed the decision, saying it had "saved Christmas".
Fiona Matthews, chairwoman of Castletown Primary School Parent Council, said members feared the school's show next week would have to be cancelled.
She said that the demands from council officers were "unachieveable".
Mrs Matthews said: "We have had concerts there for 30 or 40 years and never had an incident. There is no more risk this year than there was last year.
"I am delighted they've changed their minds. It has saved our Christmas."
And Jason Hasson, chairman of Tarradale Primary Parent Council at Muir of Ord, said that canceling shows would limit the amount of money raised for school funds.
Carolyn Wilson, leader of the Independent group on the council. raised the issue with chief executive Steve Barron yesterday morning and by 3pm, a retraction of the advice issues by officers was sent to schools.
Councillor Wilson, who represents the Cromarty Firth ward, said: "Every Christmas show would have been cancelled. How many disappointed families and children would we have had?"
Landward Caithness councillor Matthew Reiss, who initially highlighted the issue with colleagues, said: "I am pleased that senior officials moved very quickly to sort this out."
He added: "Health and safety is important – but when things like this happen it is ridiculed."
A Highland Council spokeswoman said: "Health and safety advice has recently been issued to schools in relation to fire regulations.
"This has resulted in some queries in relation to how this would impact on school events over the next month.
"Supplementary guidance will be issued to schools on Monday to advise that fire regulations should not mean cancellation of any planned events, but that any identified risks should be considered and mitigated as appropriate with a commonsense approach.
"The council has apologised to schools for the manner in which the information has been communicated."