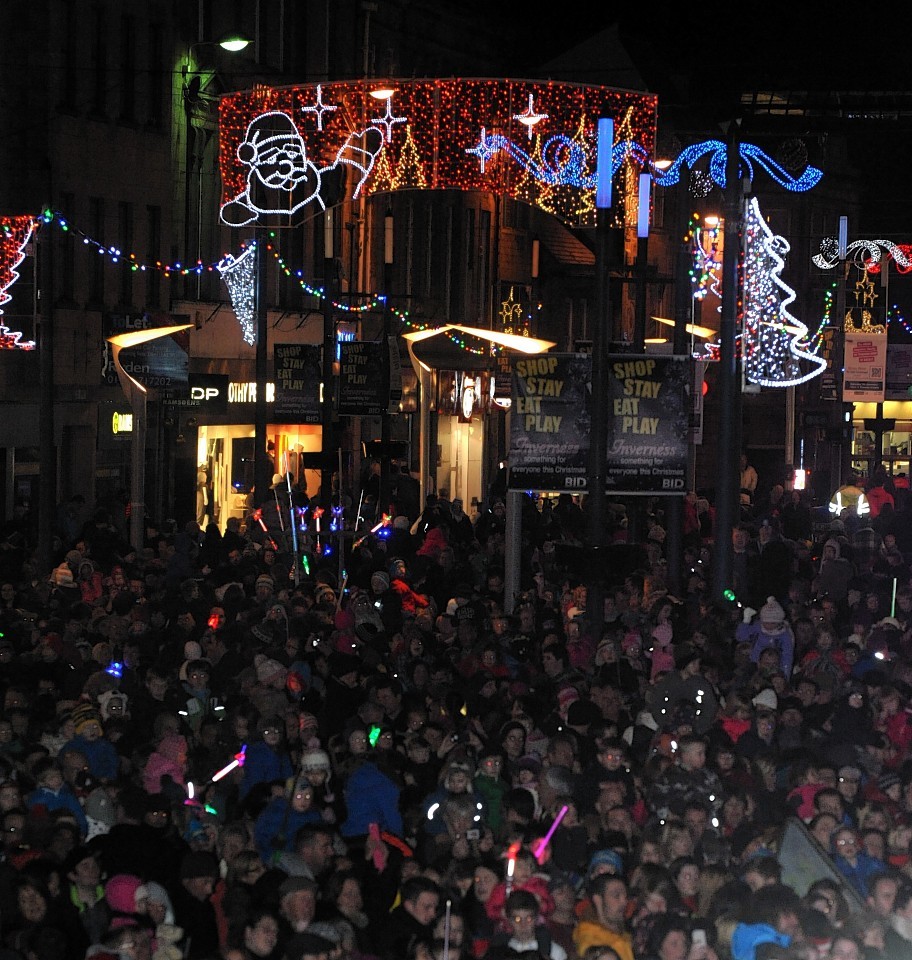 With Christmas Day just under two weeks away, the north's premier shopping centre is gearing up for one of their busiest weekends of the year.
Inverness' main shopping mall, the Eastgate Shopping Centre, has been packed full of Christmas shoppers all month, but has experienced a bit of a lull in the past few days.
And yesterday, the manager of the city's shopping plaza said customers had been flooding in since Black Friday on Friday, November 28.
According to general manager, Jackie Cuddy, the two day slump was due to the wintry weather affecting the north's roads, leading to "difficulties" for shoppers.
Speaking yesterday, Ms Cuddy said: "What we've found is it all started with Black Friday, which was obviously incredibly busy, but the knock-on effect was the following day was quieter than last year.
"The Friday was busier but Saturday was quieter, and it was back on again on the Sunday.
"Last week was very good and the weekend, but Wednesday and today has dropped off dramatically but that's probably due to the weather. I think its because it's Inverness and people travel further."
She added: "Speaking to some of the retail managers today they are expecting a really busy weekend. The next two weekends particularly we will be very, very busy.
"We have got a Santa's Grotto for the Archie appeal and then we have got a couple of offers that we are doing ourselves. People who come to late-night shopping, we give them free parking."
Ms Cuddy added that this year had seen locals embracing "click and collect" shopping as part of their shopping routine, giving them the chance to shop online and visit the store.
Meanwhile, Aberdeen's shopping centres have also been coasting on a high since Black Friday, with managers of the city's malls claiming them to be "heaving" with customers.
Centres in the city including Union Square, The Trinity Centre and the Bon Accord Centre have been experiencing huge numbers of customers in the run up to Christmas.
Spokeswoman for Aberdeen's Trinity Centre, Toni Baker, said: "It is probably going to be really busy this weekend for us. The past couple of weekends our car parks have been totally full."