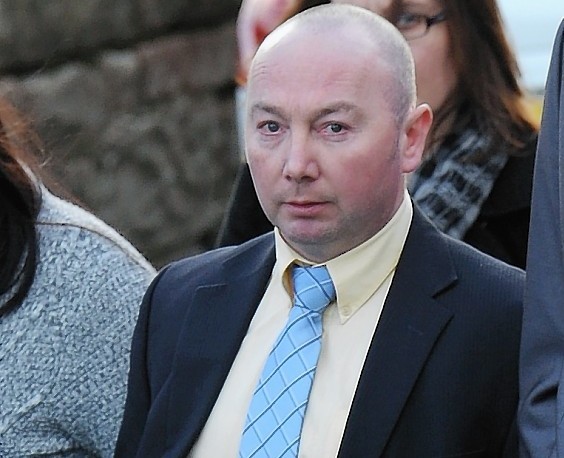 A father accused of causing his son's death by knocking him off his bike has listened to harrowing evidence about the moments the tragedy unfolded.
Plant operator George Law described seeing Craig Tetsill being thrown into the air as a pick-up truck driven by his dad passed the young cyclist on a narrow Highland road.
Mr Law told Inverness Sheriff Court he saw the handlebars turn sharply through 90 degrees, the bike tip up and the 21-year-old hitting the rear of the vehicle.
Andrew Tetsill is on trial accused of causing his son's death by careless driving on the unclassified road leading to Wester Aberchalder, east of Loch Ness.
The 42-year-old, of 27 Fairlie Drive, Camelon, Falkirk, denies the charge, which alleges he overtook his son's pedal cycle at a point where it was unsafe to do so, knocking him off the bike.
The accident happened as the father and son were returning to their chalet accommodation at Foyers while working as sub-contractors for a water pipe-laying contract for an engineering firm on May 16 last year.
Mr Law, 37, of Dumbarton, said he saw Craig Tetsill's head striking the carriageway when he landed on the ground.
He told Sheriff Margaret Neilson he felt shock and panic when the young man vomited blood.
He added: "He was making a hissing sound and bringing up blood. I could see that it was not good."
Mr Law said Tetsill tried desperately to revive his son with CPR with the help of a retained firefighter until an ambulance arrived at the remote location.
However, the young man died at the scene.
He had been riding in front of his father's van as they made their way back to their digs, and another colleague, Stewart Anderson, was a passenger in the vehicle.
Mr Law, who was also working on the contract, saw what happened as he drove his car close behind the pick-up.
He said: "They were just 50 or 60 metres ahead of me. The pick-up could only have been in first or second gear as Andy slowed down to let Craig go into a driveway entrance-cum-passing place to pass him.
"The road is very narrow and there is tarmac, but then it ends and it becomes a dirt track. Everyone uses that driveway as a passing place because there is nowhere else to go.
"I saw the handlebars turn sharply at a right-angle and the rear wheel tip up. Craig was thrown off his bike straight up into the air. As he came down he twisted in the air and his feet hit the back of the truck which pulled him into the back.
"His side hit the bar which holds the lights of the truck. Then he hit his head on the tarmac.
"I was in panic. We all stopped and ran over to Craig. He was making a hissing sound and bringing up blood.
"I could see it was not good. Andy put him on his side and was giving CPR."
Asked by Tetsill's defence counsel, advocate Barney Ross, if he saw what caused the bike to react in that way, Mr Law said: "There is a slight hole there just after the tarmac of the road ends and I am 100% sure that is where the handlebars turned 90 degrees."
Mr Law said he ran to the nearby home of retained firefighter Fiona Kirkland to have an ambulance called.
She told the court: "We both ran to the scene and I helped the cyclist's father give CPR."
She said the entrance was often used as a passing place for vehicles because the nearest official passing place was 0.4 miles away.
Ms Kirkland, of Gorthleck, added: "It is very uneven."
The trial was adjourned was until January 21.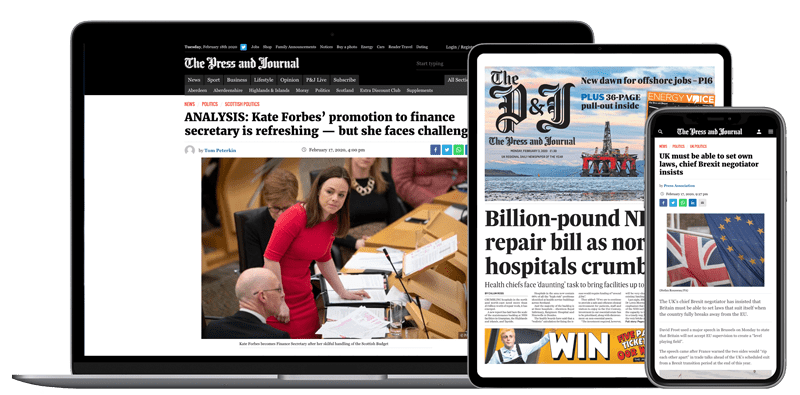 Help support quality local journalism … become a digital subscriber to The Press and Journal
For as little as £5.99 a month you can access all of our content, including Premium articles.
Subscribe