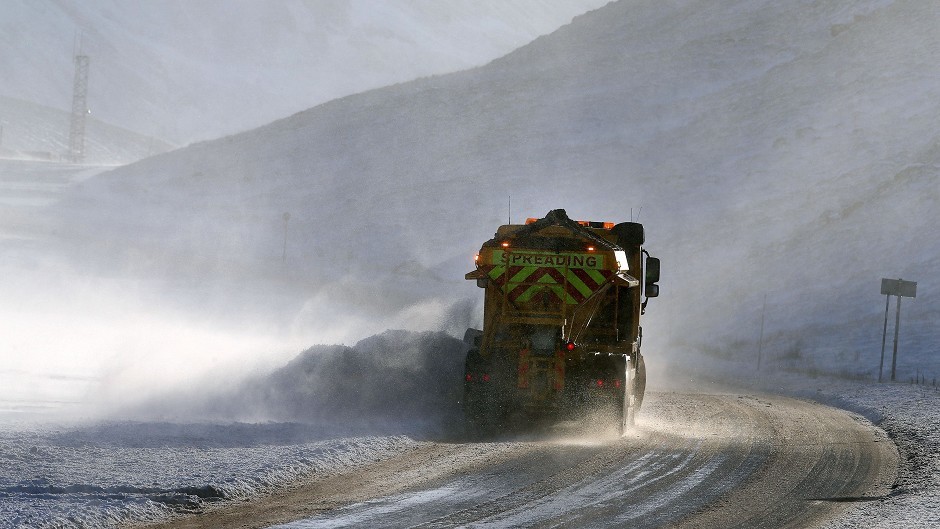 Highland Council will slash £600,000 from its winter maintenance budget – despite warnings that the move could put lives at risk.
The controversial decision was made as the Met Office issued a yellow warning for snow and ice across the north today.
It means that by 2017, there will be 12 fewer gritters out on the roads.
Independent councillors fought to have the cutback proposal scrapped, fearing that rural roads might not be treated.
But the council voted 36-27 to reduce winter maintenance spending, with two abstentions.
Landward Caithness councillor Matthew Reiss, a former police officer, warned yesterday: "I think this is the most basic service. Ultimately, it is lives that are at risk.
"This is like an emergency service. If ever there was something to be wary of cutting, it is this."
And Caol and Mallaig councillor Allan Henderson said: "By not pre-gritting and reducing winter maintenance, we are disempowering communities, not empowering them.
"If we vote this through, winter life will change forever."
But Dingwall and Seaforth councillor Graham Mackenzie, who chairs the local authority's community services committee, claimed pre-gritting was like "pouring money on to the road".
He added that older gritters would be replaced by larger vehicles which could cope with longer routes.
The money will be saved by strict enforcement of policy on priority routes and by canceling pre-gritting on routes with low use.
Meanwhile, proposed increases in the cost of school meals, burials and cremations all proved contentious at yesterday's council meeting – but were all ultimately approved.
That means the price of school meals will rise by 10p each year for the next four years, and the cost of burials and cremations will increase by about 50%.
Sunday charging will be introduced at car parks, and councillors will have to pay towards their meals at council headquarters.
However, the opposition's proposal to cut enhancements to senior members' pay was rejected.
The cuts agreed yesterday, which will slash £42million from the budget over four years, mean that the equivalent of 312 full-time posts will go.
One union official yesterday voiced fears over the future of council workers.
John Gibson, Highland branch secretary of Unison, said that two members of staff at the Badaguish outdoor centre near Aviemore had been given compulsory redundancy notices because of a lease dispute between the centre and the council.
Mr Gibson said this was despite a promise from the local authority administration that there would be no compulsory redundancies.
He asked: "What reassurances can council staff have that the same will not happen to them?"
Work to identify savings to plug the remaining £14million shortfall will start in the new year.
Budget leader and Cromarty Firth councillor Maxine Smith said: "We have had a difficult task to perform, but in liaising with the public fully and listening to what they have told us, we believe we have presented a fair and effective budget that can be delivered, which safeguards public services, as well as education, which we all value highly.
"As a council we must deliver a balanced budget and by setting it over the four years we have provided a framework for future planning, in which officers can work and be proactive.
"It offers more certainty and allows flexibility to make small changes where necessary, whilst being able to concentrate on delivering the main savings."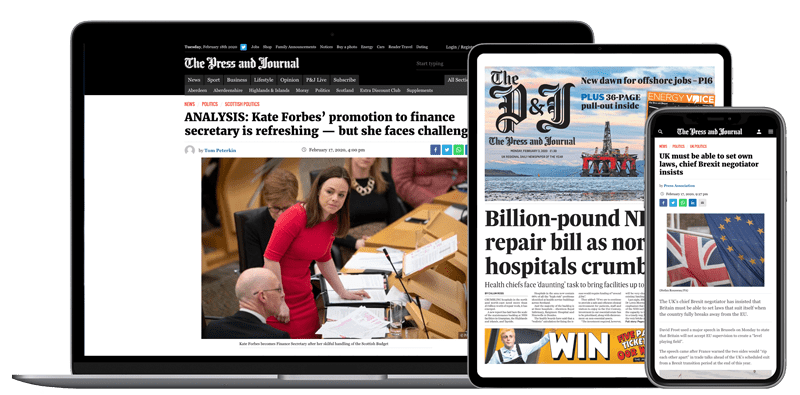 Help support quality local journalism … become a digital subscriber to The Press and Journal
For as little as £5.99 a month you can access all of our content, including Premium articles.
Subscribe