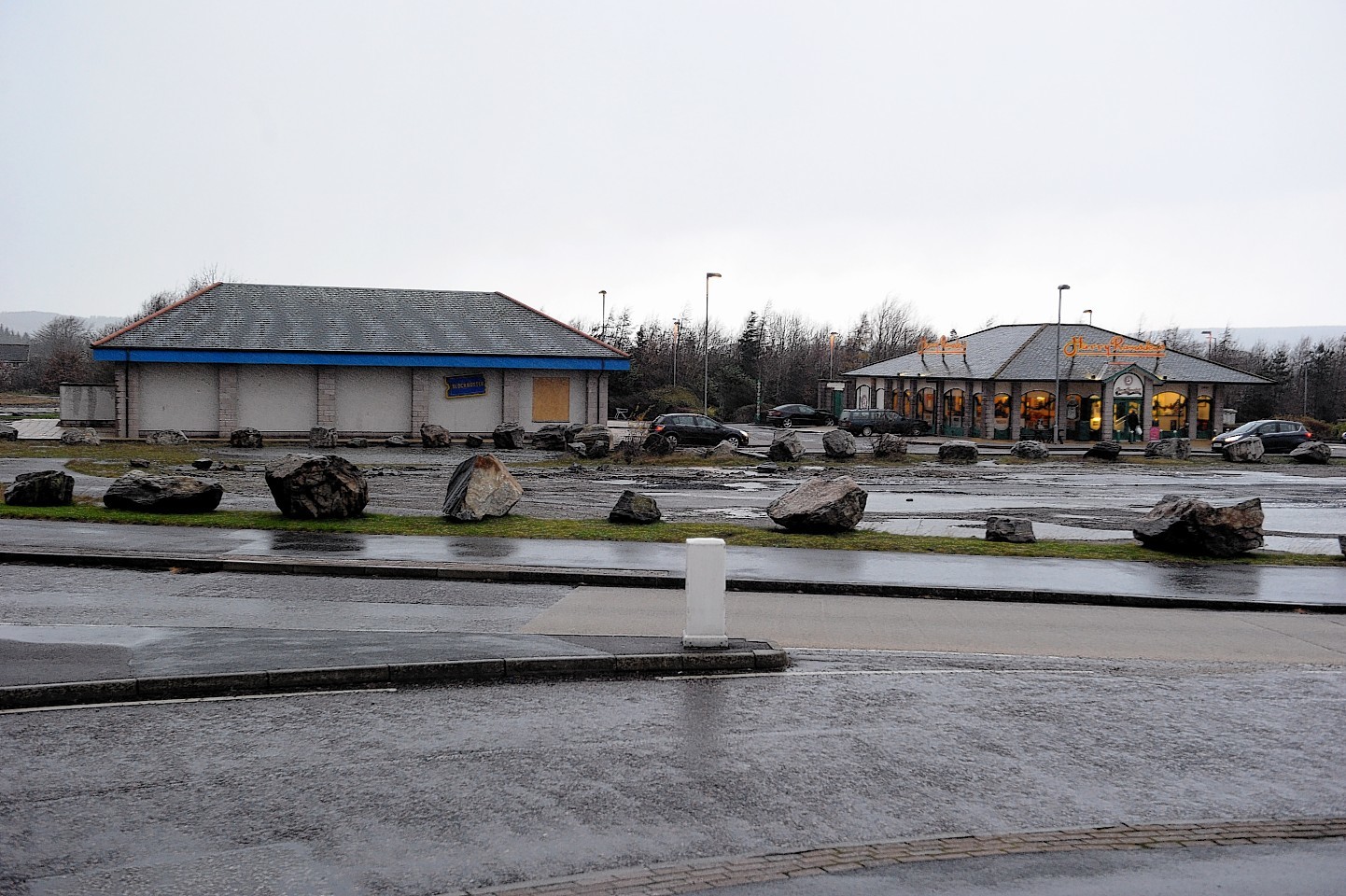 An Inverness company whose plans for a complex of restaurants at a city retail park were rejected have now voiced opposition to plans to create similar eateries nearby.
The Hercules Unit Trust, which owns the Inverness Retail Park, wants to convert one of the massive vacant shops into a row of three chain restaurants.
Those interested in taking over the units include Frankie and Benny's, TGI Friday's and Nando's.
And bosses at Frankie and Benny's and TGI Friday's have said that even if the application is approved, they would still look at opening up in the city centre if the opportunity arose.
Artist impressions of the proposals show that the building, which housed now-defunct electronics store Comet, would have a glass front. Each restaurant would have a separate entrance.
But local landowner Inverness Estates, which owns land adjacent to the retail park, has lodged a formal objection to the trust's proposals.
Inverness Estates wanted to build a drive-through restaurant and three other food premises next to the park.
Frankie and Benny's was one of the companies interested in the proposal.
But the proposals were rejected by Highland Council and consequently turned down on appeal to the Scottish Government.
Inverness Estates has said that the trust's plan to convert the unit is "second rate".
In a letter to planners, their director David Cameron, said their plan would have "given the restaurants their proper identity".
He added: "This application is at best second rate and will do nothing to enhance the overall ambience of the park. We trust that you will recommend refusal in this case."
However their letter is countered by support from The Restaurant Group, which owns Frankie and Benny's, and TGI Fridays.
Both confirm their interest in opening in the unit.
The Restaurant Group says it will employ 60 people, while TGIs claims that 80 jobs will be created at their restaurant, which represents a £1million investment.
A TGI Friday's spokesman adds: "We view this location as being complementary to the city centre and we would also consider opening a restaurant in the city centre if a suitable opportunity arose, eg at Eastgate, where we know there are longer term plans for a cinema and restaurants development within the shopping centre."