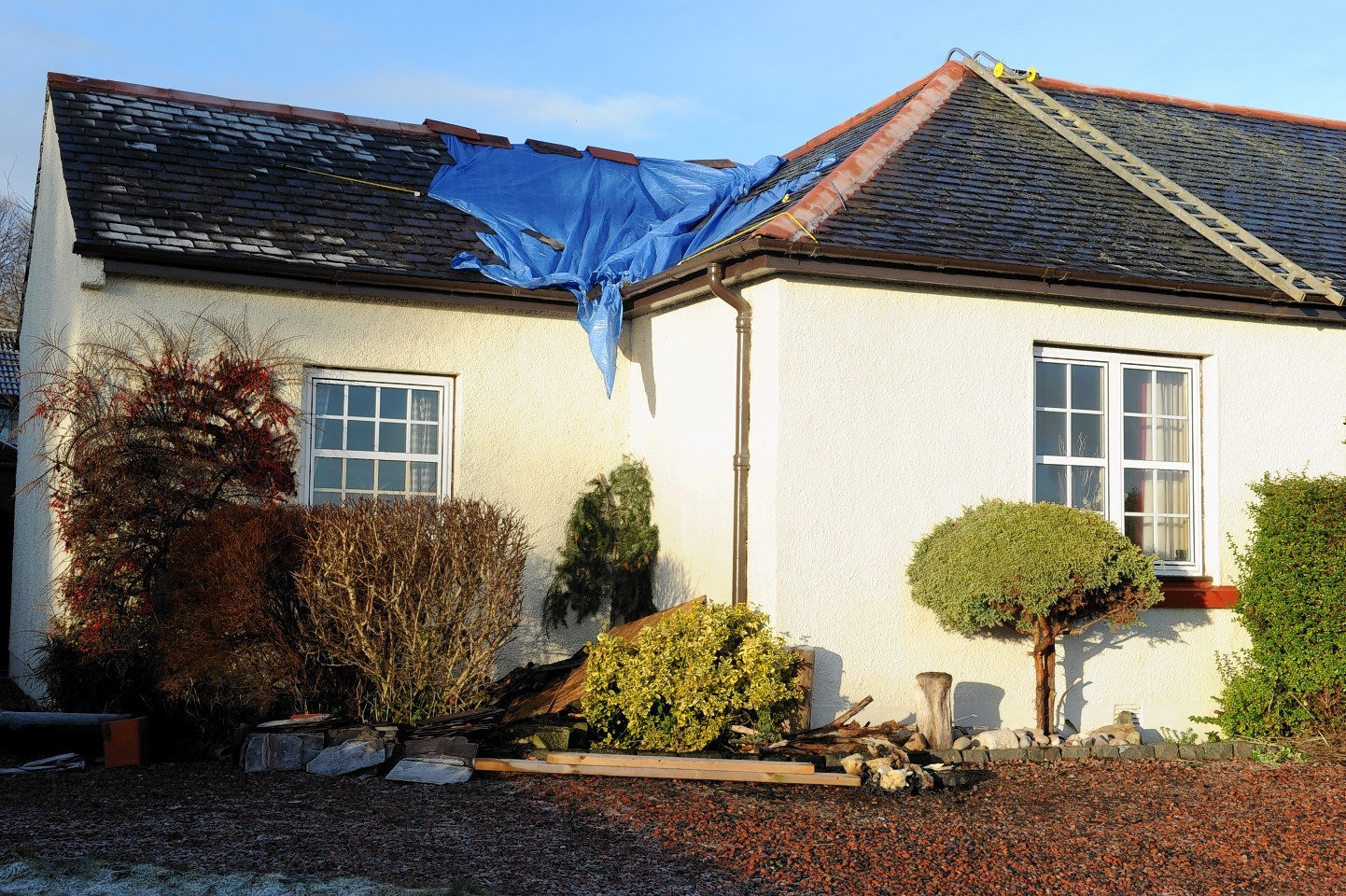 An Inverness family who escaped unhurt from their burning home said yesterday that they were fortunate to have been in the property when the blaze broke out.
Moira MacTaggart and her mother Maartje Backx were preparing to leave their home in Kinmylies Way when the women noticed smoke coming from the kitchen.
When they went outside, they saw more smoke and flames coming from the roof of the small single storey cottage.
Yesterday, the family was surveying the damage with Mrs MacTaggart's husband Eric, who was out working at the time of the fire on Saturday afternoon.
Debris, including roof slates, insulation and bits of wood could be seen in the garden of the house yesterday.
A blue tarpaulin covered the hole in the roof.
Mrs MacTaggart, 35, said: "We smelled smoke but it looked like steam. It seemed to be coming from the sockets in the room.
"We went outside and looked at the roof and there was flames and smoke coming out.
"We called the fire brigade and they were here in less than 10 minutes. They were very efficient.
"Our only worry was the cats because they were in another room in the house. But luckily they are fine."
Mrs MacTaggart, 65, added: "We were about to go out for a few hours so if it had happened five minutes later it could have been much worse."
The family does not yet know what caused the fire but will have to rebuild the roof and replace the ceiling in the kitchen and living room.
Mr MacTaggart said: "We will just pick ourselves up and get on with it."
A spokeswoman for the fire brigade said that 40% of the roof was damaged by the fire, with smoke damage to the interior.
City firefighters used two hose reel jets, four sets of breathing apparatus and a hearth kit to tackle blaze.
They were on scene for around two hours.