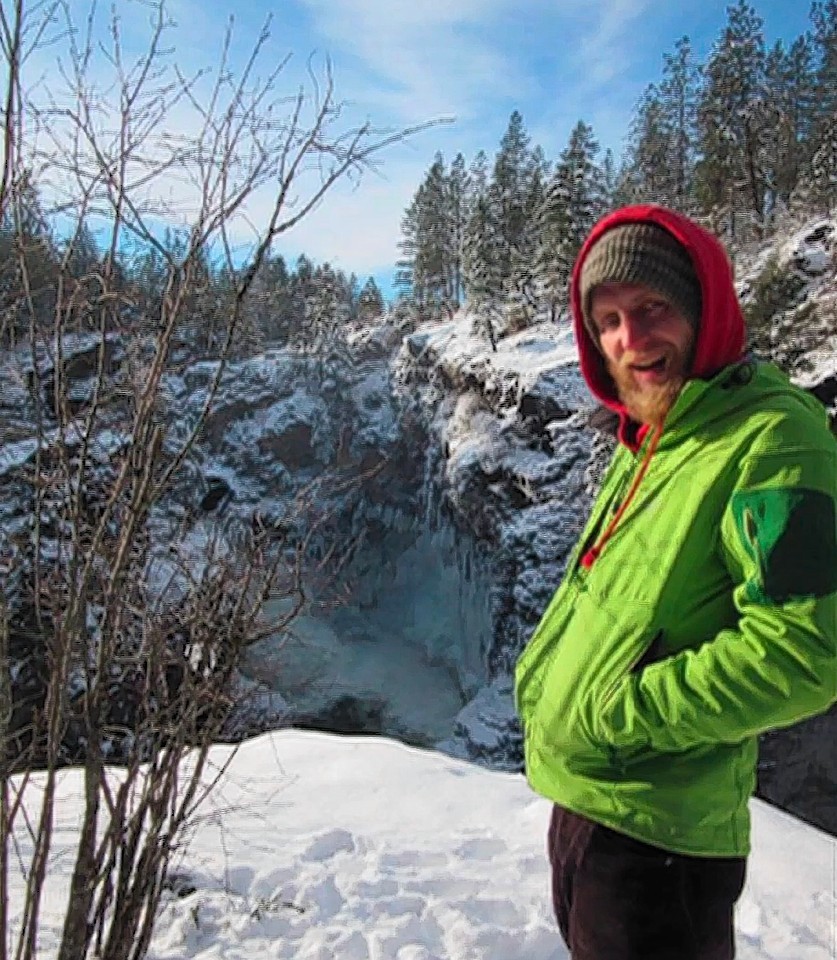 A Scottish climber, who plunged 2,000ft to his death in Canada, was a leading young scientist from the Highlands.
Neil MacKenzie – originally from Flichity, about 10 miles outside Inverness – died along with two women while ice climbing on Mount Joffre, British Columbia on Sunday.
Last night his family said they were taking comfort from the fact that he was doing what he loved most and would have been happy to the end.
The bodies of Mr MacKenzie and his companions – Elena Cernicka, 35, of North Vancouver, and Stephanie Grothe, 30, who was originally from Germany – were found on Monday morning near Whistler.
The British Columbia Coroners Service said the climbers fell more than 2,000ft down a mountain passage.
Last night, tributes poured in for the 31-year old biologist, who had been living in Vancouver since June 2013, while he completed a post-doctoral fellowship at the University of British Columbia's (UBC) Centre for Blood Research.
In a statement released yesterday, the family of the former Stratherrick Primary School pupil said: "There is no doubt that it was just a tragic accident with no adverse weather conditions or individual blame. All three were experienced climbers and were using the correct equipment.
"It is clear that he hit rock on the way down so his death was instant. We are devastated, but will hold on to the fact that Neil was doing what he loved, in the mountains, the weather was good, so we know that he will have enjoyed his last moments before the fall."
Mr MacKenzie is survived by his parents, Angus and Margaret, who run the Brin Herb Nursery, and sister, Caroline.
A close friend of Mr MacKenzie, who asked not to be named, told the Press and Journal: "I knew Neil for about a decade, we climbed a lot in Scotland and the Alps.
"He was probably the most outgoing, involved person I have ever known.
"The only positive thing about this news is he was in Canada, living his dream."
In a statement published yesterday, the UBC's Varsity Outdoor Club, of which Mr MacKenzie was a member, said: "He (Mr MacKenzie) was an immensely cheerful person, always looking for the next adventure and always good for sharing a drink and a good conversation with. He found adventure anywhere and brought humour with him everywhere he went. Any trip with him was guaranteed to be fun.
"To us, he was the epitome of the proverbial Scottish hardman. He dedicated a lot of his time to instructional trips with the club, always providing encouraging words to struggling participants. We all will miss him a lot."
Mr MacKenzie previously studied at Glasgow and Edinburgh universities, where he received a PhD in molecular biology and transgenics.
Yesterday, Professor Colin Farquharson, who worked with Mr MacKenzie at the Edinburgh University's Roslin Institute, said: "Neil was an excellent, promising young scientist with a passion for life and a great love for the mountains.
"His enthusiasm for his research – and indeed life in general – was infectious. He was a friend and colleague to many.
"He will be remembered very fondly and will be greatly missed by all who knew and worked with him."
A spokesman for Glasgow University added: "It is with great sadness that we learnt of the tragic death of one of our former students, Neil MacKenzie.
"We wish to express our sincere condolences to his family and friends, our thoughts are with them at this difficult time."
A statement from the coroner said the climbers had been split up from a larger group and when they failed to return, the rest had gone looking for them.
Mr MacKenzie is survived by his parents, Angus and Margaret, and sister, Caroline.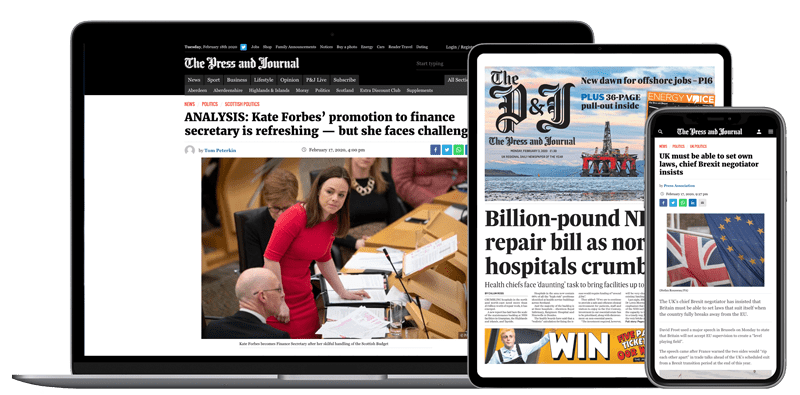 Help support quality local journalism … become a digital subscriber to The Press and Journal
For as little as £5.99 a month you can access all of our content, including Premium articles.
Subscribe