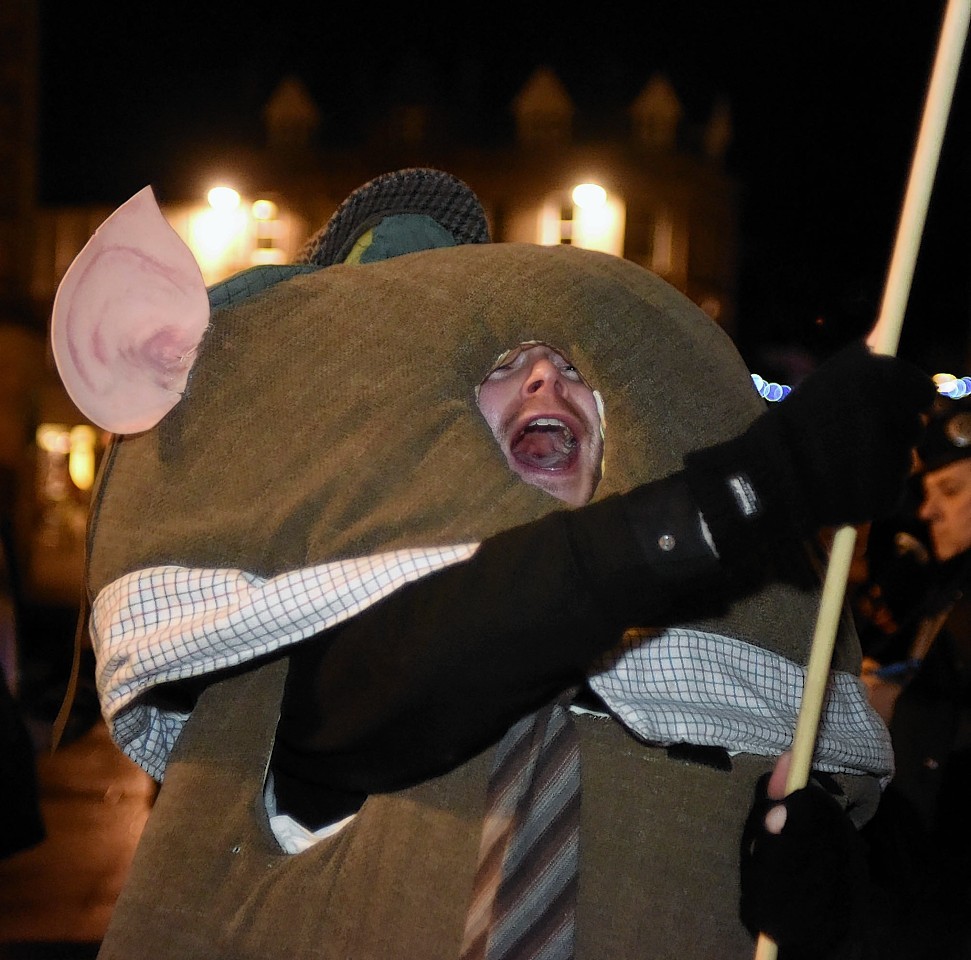 Excited children took part in a colourful procession of dancing haggises to mark Burns Night in a fun-filled way in Inverness last night.
The 80-strong group performed a "haggis hoedown" in Falcon Square before parading through the streets of the city centre to Eden Court Theatre.
The performance in Falcon Square was supposed to be accompanied by square dance music, but when the sound system failed the youngsters carried on regardless.
Eden Court Creative was behind the Haggis, Beasts and Tatties event, which formed part of Scotland's Winter Festivals – a programme of events managed by EventScotland on behalf of the Scottish Government.
Lucy McGlennon, Eden Court creative manager, said: "It has been fantastic. We had a really big crowd despite the rain and everyone has had a great time.
"We had a small sound malfunction, but the chieftain of the haggises started to call the dance, then the City of Inverness Youth Pipe Band saved the day by playing a song with an eight-beat that was perfect for the dancing."
The haggises completed their routine to the delight of an audience of 200.
The procession then set off down the High Street, across the bridge and along the river on its way to the theatre.
There, participants were able to buy food and drink from local producers, watch bite-sized drama performances and join the Tattie Band for a grand Burns ceilidh.
Some purists might consider dancing haggises a strange way to celebrate the memory of Scotland's national bard Robert Burns, but the Inverness Burns Club president was right behind the move.
Dawson Lamont said he believed Rabbie himself would have appreciated the fun and frolics.
Mr Lamont said: "Anything that helps to promote the songs and poetry of our national bard can only be a good thing. I believe that Rabbie himself was a guest at a Haggis Club in Kilmarnock in 1785, so presumably he would approve of this event."