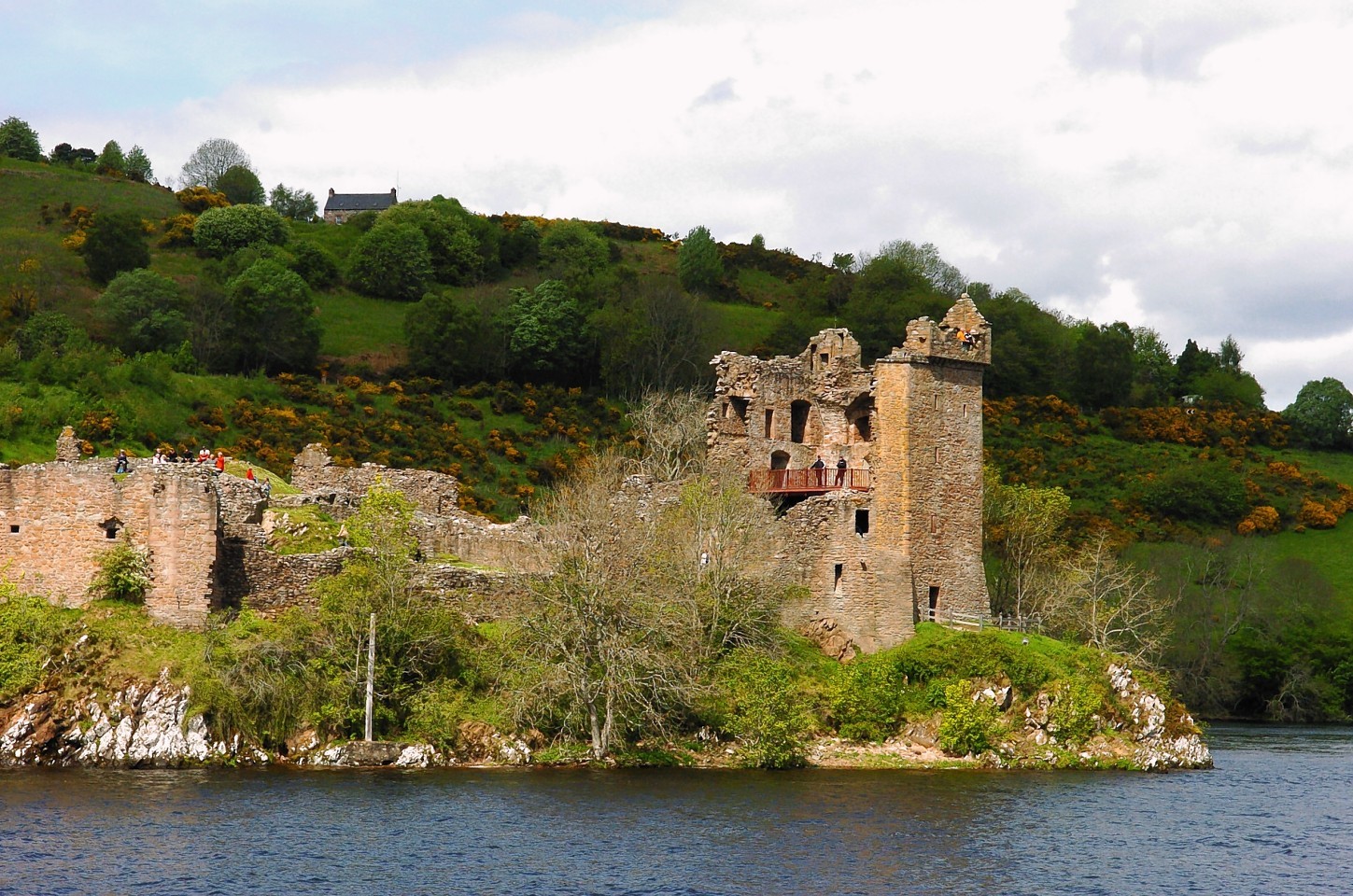 Loch Ness is to get a monster £2million cash injection from the UK Government to attract even more overseas tourists and bring an extra £14million into the north economy over the next four years.
The funding announced yesterday will enable national tourism agency VisitBritain to market the picturesque loch and her resident monster abroad, and is expected to create scores of new jobs in Inverness and the Highlands.
Latest international figures show that Inverness regularly attracts more than 200,000 overseas visits a year.
And it is hoped that the new four-year campaign – featuring Nessie of course – will increase this figure to 250,000.
Highlands and Island MSP Mary Scanlon welcomed the funding announcement and said: "Tourism is a major industry in the Highland and islands and by far the biggest employer of part-time and full-time staff.
"Most people know about Loch Ness, but it is critical to get overseas visitors here and, when they are in the Highlands, hopefully they will visit many other places and spend more time and money here."
Highland Council leader Councillor Drew Hendry said: "Any money spent on attracting visitors to Loch Ness and the Highlands is money well spent and it helps our economy.
"Some people might question the timing of this announcement, given that it's so close to the Westminster election, but I'm happy just to accept the fact that we will be getting it."
And Willie Cameron, of Loch Ness Marketing, described the funding as "fantastic news" and "absolutely superb".
He said: "Investing this sort of money into marketing and advertising Loch Ness will be a tremendous lift for businesses and the extended community.
"It has needed a large capital injection for a long, long time.
"At the present time, Loch Ness attracts one million visitors per year and it is worth about £30million per year to the local economy."
Announcing the funding, Chief Secretary to the Treasury, Danny Alexander MP, described Loch Ness as "a jewel in the crown of the Highlands tourism industry" and pointed out that it created and sustained many jobs in Scotland.
He said: "Around the world, Loch Ness is one of the best known places in the UK, so it's right we place it at the heart of our international tourism campaign.
"With local businesses now working to improve the destination, it is right VisitBritain helps make more of this iconic destination."