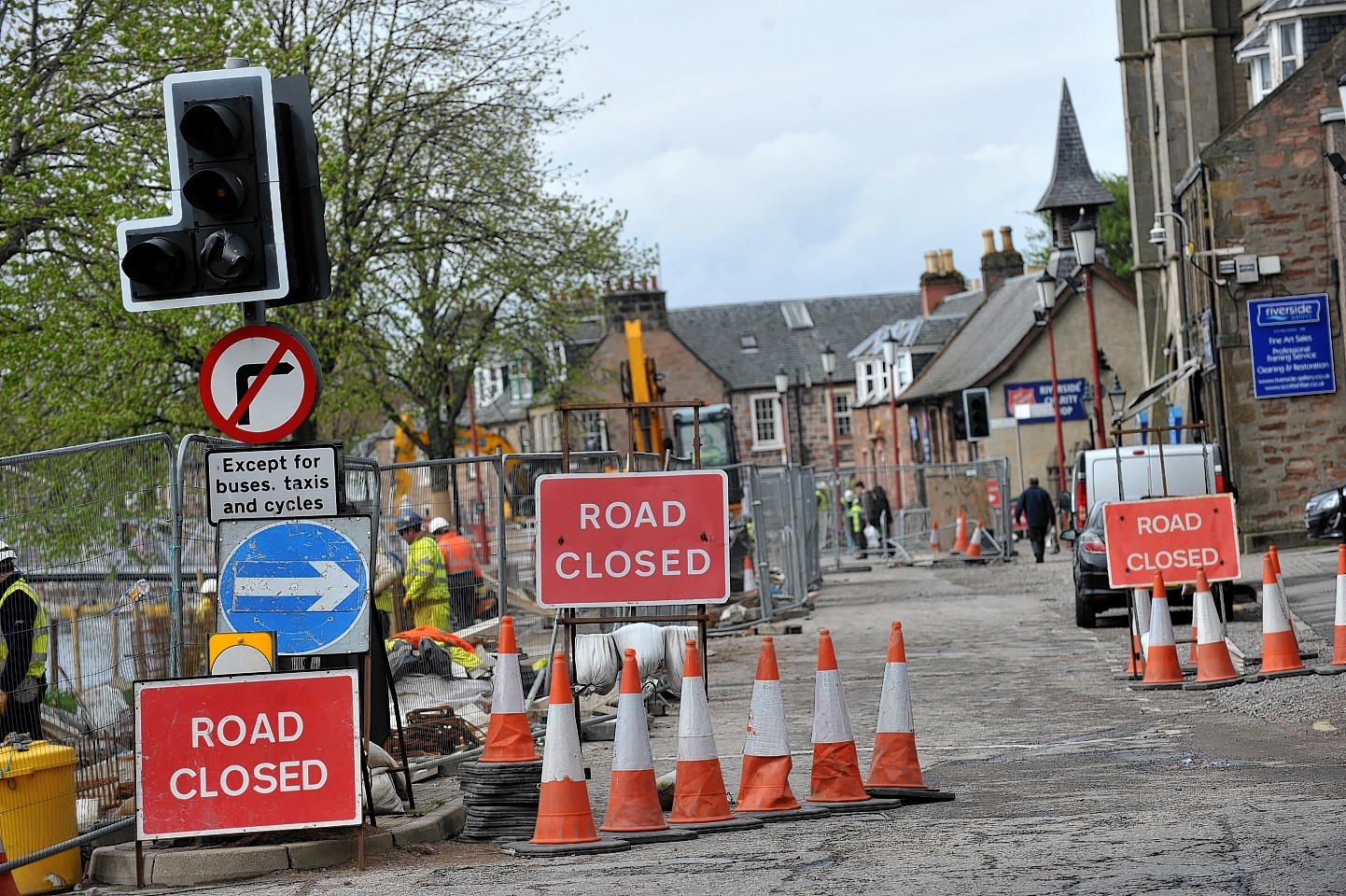 A busy Inverness thoroughfare will close to traffic again as the city's long-running flood scheme continues.
Traffic will be banned from Bank Street from Tuesday February 24 until May 19.
It is thought to be the seventh time in three years that the route, which runs parallel to the riverside, has been closed to traffic.
The closure is due to ongoing work on the first phase of the multimillion-pound River Ness Flood Alleviation Scheme.
Significant flood defences have been installed as part of the £22million scheme, which will protect around 800 houses and 200 businesses.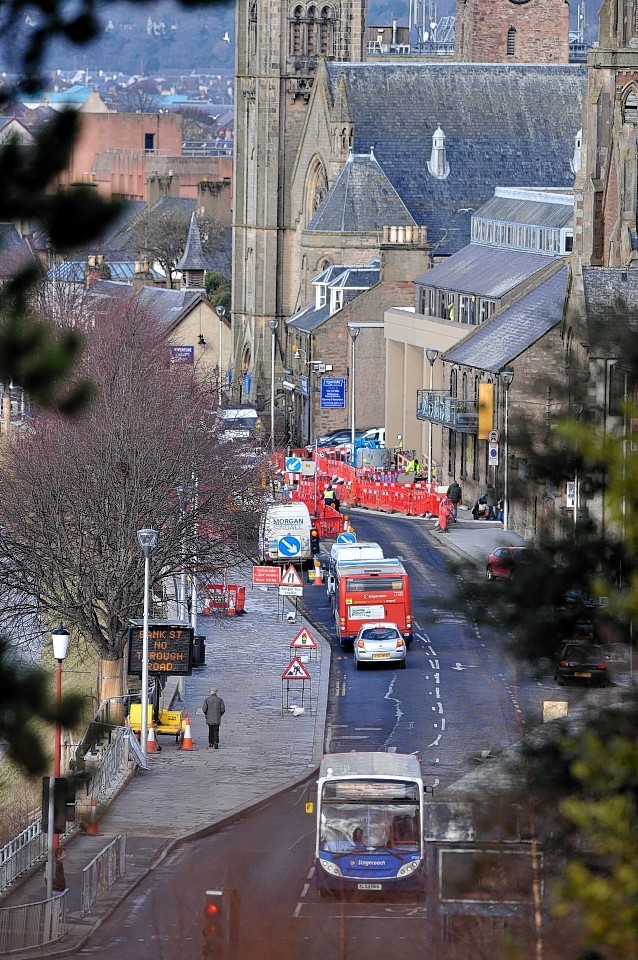 The Bank Street phases has been dogged by problems, including the discovery of huge boulders underground.
The route was opened over Christmas to accommodate the busy seasonal period.
But now the road will shut again between Fraser Street and Friars Street.
Drivers are reminded that access to Fraser Street is for buses, taxis, emergency vehicles, refuse and those requiring access only.
Last night one local councillor said that he would be "glad" when the scheme was completed.
Donnie Kerr, Inverness Central, said: "I will be glad when the first phases is done and dusted. Then we will finally get our riverside back.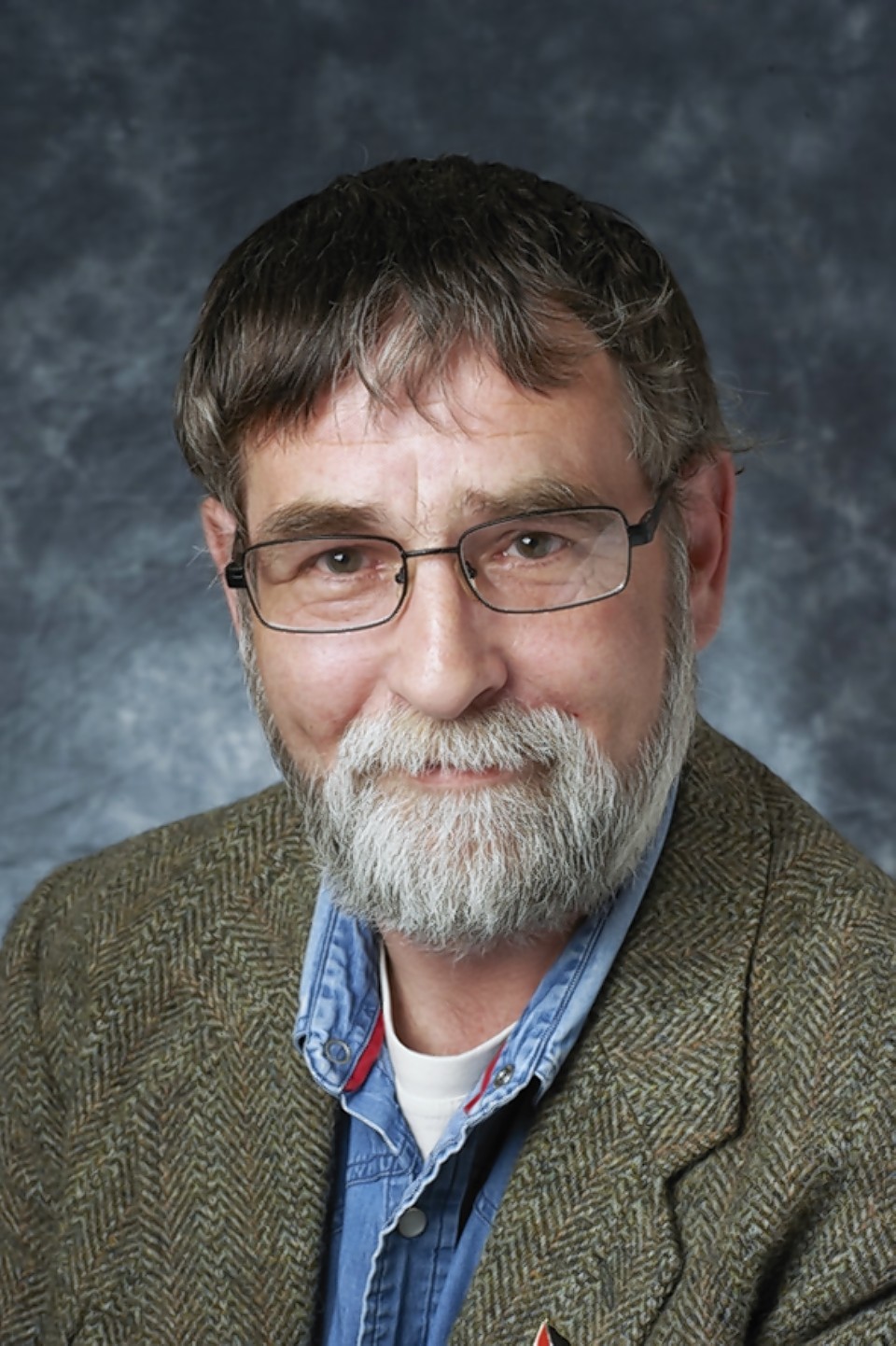 "I have tremendous sympathy with the businesses, who have lost earnings because of this."
In November last year, council officials said that the scheme had already saved properties from significant damage from three major spates on the river in the past two years.
Council engineers and their contractors also revealed they had gone to great lengths to protect well established trees on the riverbanks.
Colin Howell, head of infrastructure, said concerns about the impact on the trees prompted project leaders to attach sensors to their trunks.
Matt Smith, project engineer, said: "Monitors were strapped around them in windy conditions. They recorded how the trees responded and their elasticity."