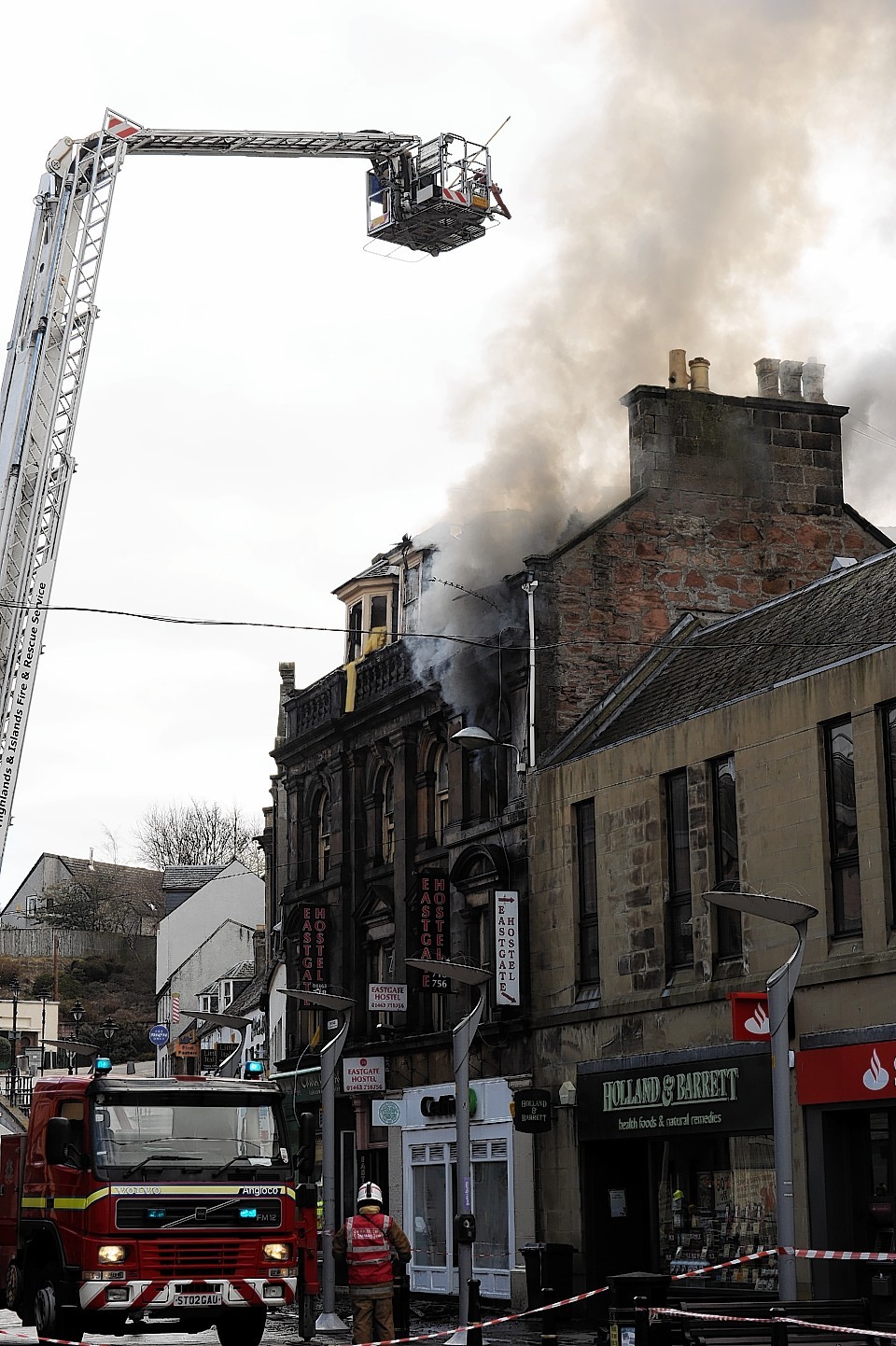 An Inverness councillor is furious that a fire-ravaged city hostel was declared dangerous more than five months ago and no action was taken.
Highland Council issued the owners of the Eastgate Hostel with a dangerous buildings enforcement notice this week after receiving two reports from consultants Mott MacDonald that it was unsafe.
However it has now emerged that one report stating the building was dangerous was finished in September.
The revelation has been condemned by Councillor Janet Campbell, who said that members of the public had been put at risk.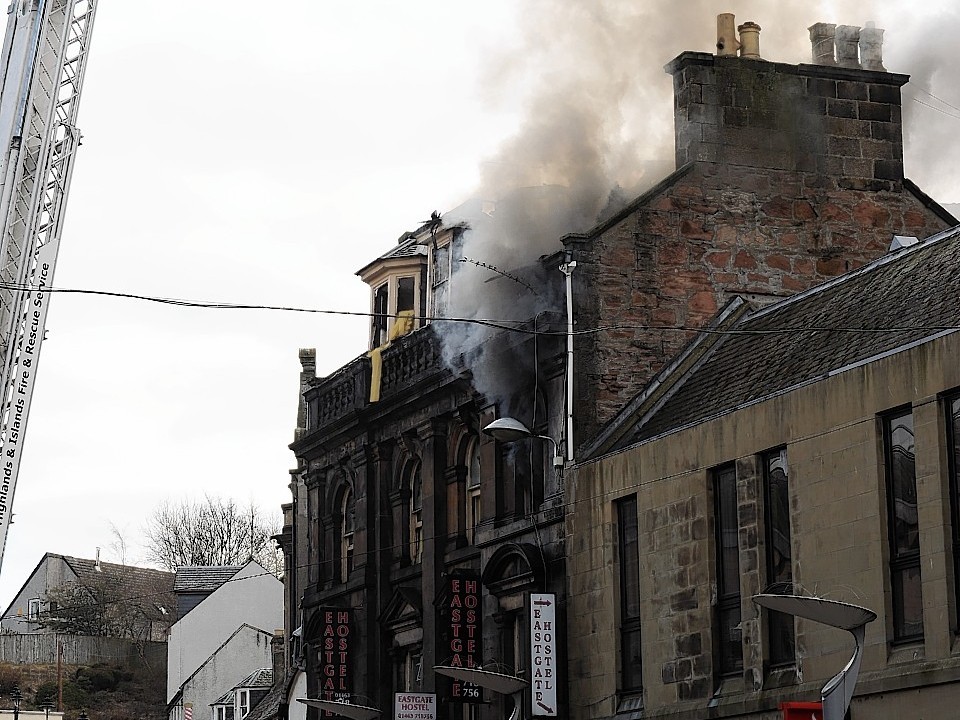 The hostel, which was destroyed in April 2013, is in the Eastgate – a busy city centre shopping area across from M&S.
Ms Campbell said that she was shocked to learn that the survey was completed in September.
She added: "What I find inexcusable is, that this information only became evident following a meeting arranged by Highland Council on February 11 to discuss the future of Eastgate hostel. Prior to this meeting, crucial information relating to a dangerous building in the centre of Inverness was held behind closed doors for five months, the consequences of which compromising public safety."
The hostel itself is owned by Imtiaz Ali, while Fiona Girvan owns one of the shops on the ground floor and a man, known only as Mr Cheng, owns a second shop.
Mrs Girvan said yesterday that she was "very anxious" to sort the situation out.
She added that a meeting had been arranged between the owners and council officials on February 23.
Mr Cheng and Mr Ali could not be contacted for comment.
A Highland Council spokeswoman said that after the fire, the building was declared safe.
She said that building standards officials had first seen the Mott MacDonald reports earlier this week.
She added: "The September report confirmed the structural engineer's view that the building was unsound and dangerous. We took action as soon as we became aware of the concerns expressed by the structural engineer employed by the building owners."
The owners have seven days to start works to comply with the notice and a further 21 days to complete them.
If they do not, the Highland Council has the powers to carry out the works and recover the costs from the owners."
A spokeswoman for Mott MacDonald said they had understood that their report had been passed to the council.
She said: "Since then we have been working closely with all parties to help address the situation as quickly as possible."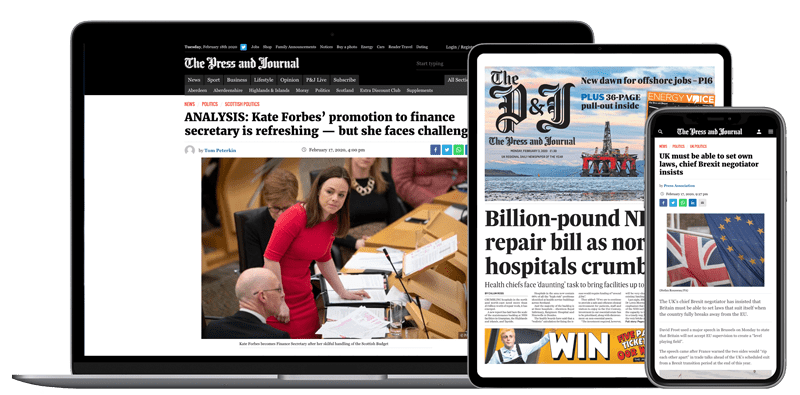 Help support quality local journalism … become a digital subscriber to The Press and Journal
For as little as £5.99 a month you can access all of our content, including Premium articles.
Subscribe