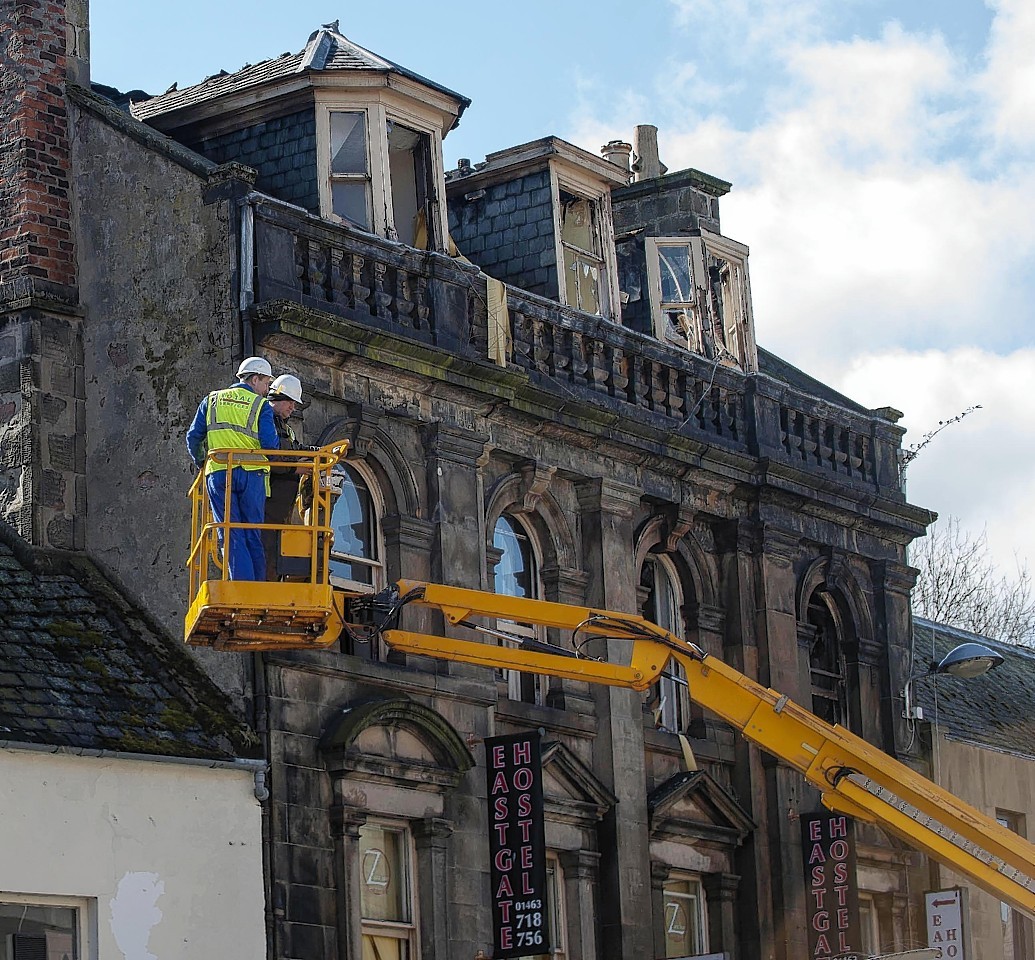 Work to stabilise and make safe a fire-ravaged hostel in the centre of Inverness will start on Monday.
A contractor has been appointed to carry out works at the Eastgate Hostel, which was destroyed by fire in April 2013.
The building has lain empty ever since although its structural deterioration only came to light recently.
Highland Council issued a dangerous buildings notice on the three owners of the property earlier this month.
Now the local authority has confirmed that works to make the building safe are imminent.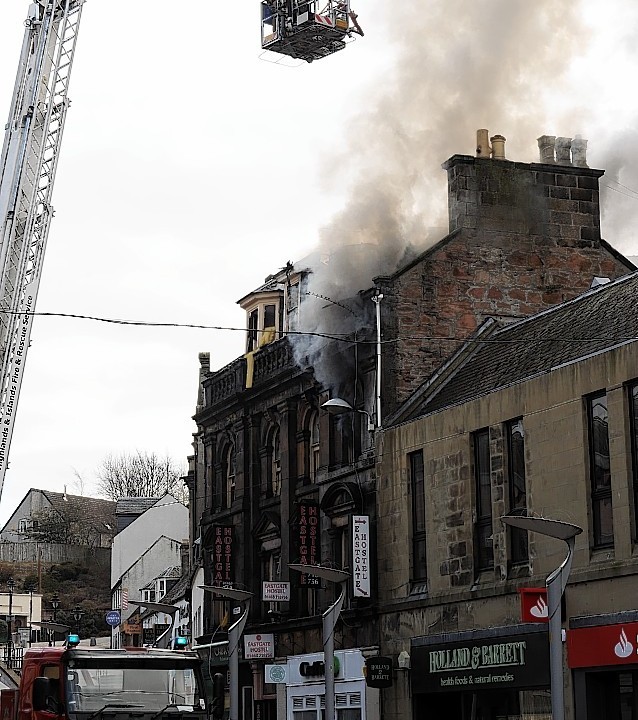 Debris will be removed and floors and walls will also be stabilised.
A spokeswoman said: "The works are confirmed as due to proceed on Monday February 23.
"Highland Council has accepted this confirmation and await further detailed information to ensure that works proceed as confirmed and are carried out within acceptable timescales."
The spokeswoman added: "The works will involve contractors setting up site on Monday and very quickly taking steps to begin removing debris from floors and to begin securing floors once a safe means of access has been established. Building Standards will meet with the contractors to discuss progress and intentions and have requested that the building owners provide a programme of works."
More than 50 residents were evacuated from the four-storey building in the city's High Street when the fire took hold around 5.15am on April 3.
The 51 backpackers and three staff escaped injury but many fled into the street in their nightclothes, leaving all their belongings, including passports, behind.
Additional security fencing has been installed around the front of the building to ensure the public are kept away from any risk.