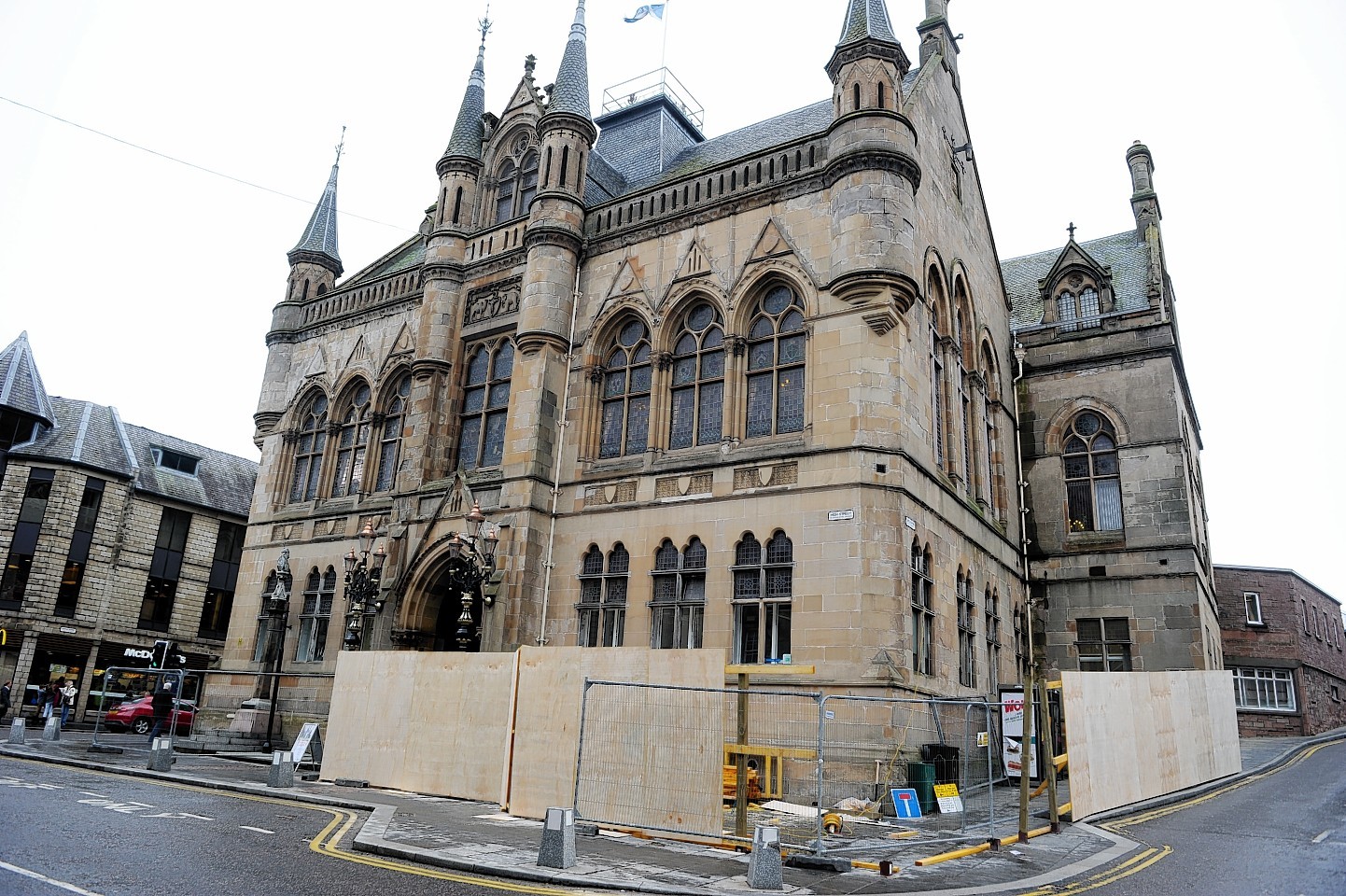 There are fears that the heart of Inverness will start resembling a building site as three major construction projects get underway at the same time as thousands of tourists flock to the city.
There is concern that visitors will abandon the city centre because of ongoing works on the flood prevention on the riverside, as well as refurbishment of two council-owned buildings.
Inverness Town House will be encased in scaffolding as part of a three-year stonework repair project costing £4.2million.
Meanwhile across the road, another council-owned building at 1-5 Church Street is being refurbished, with more scaffolding intruding into the street.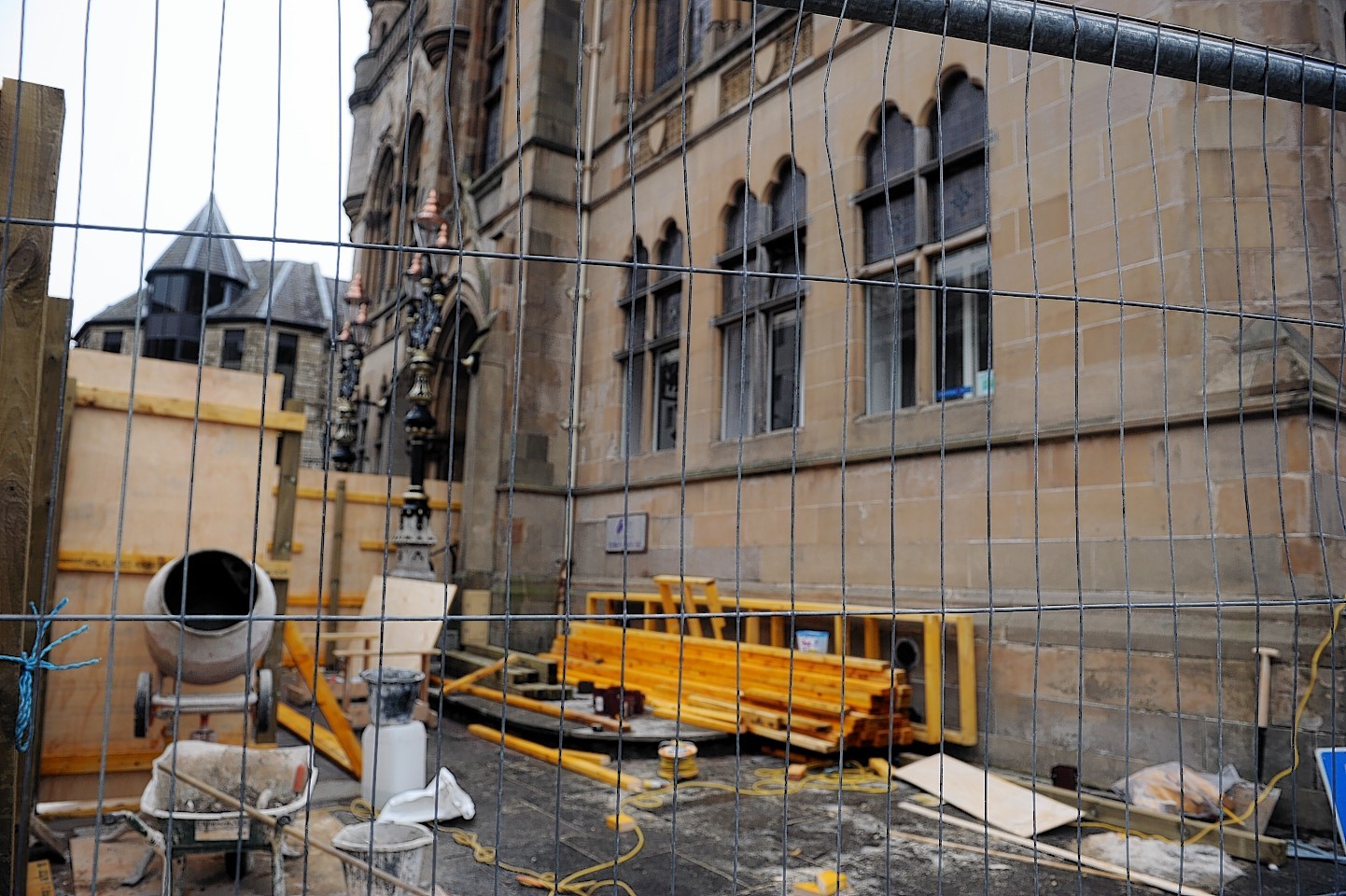 The River Ness Alleviation Scheme is ongoing, with Bank Street closed to traffic for a seventh time.
Last night, the Inverness city leader defended the timing of the works, saying the city's image would be much improved.
Highland Council has also take steps to cover up the Town House scaffolding with material bearing an image of what the historic building looks like behind the steel.
But while signs of development were welcomed at the Town House and Church Street, city business leaders sounded a note of caution at the possible effects of the works.
Angus Noble, chairman of Inverness B&B Association, said: "It is a shame that the riverside was not finished before the Town House was started.
"It means that people will see work going on in every direction."
Stewart Nicol, chief executive of Inverness Chamber of Commerce, said: "The challenge is that the best time to do the building renovation work is when it is reasonable weather, which coincides with the Easter-October period for tourists.
"I would urge people to plan these project as best they can."
And Mike Smith, manager of Inverness Business Improvement District, said he was supportive of the Church Street works because it would provide offices and bring jobs into the city centre.
He added: "It is extremely unfortunate that the flood works are still running. We hoped that they would be completed earlier."
But city leader, Councillor Ian Brown said: "It is never going to have a good effect but the best time to do the work is from spring to autumn.
"It is work that has to be done. The Town House is the jewel in the crown of Inverness but the stonework is terrible.
"We would not spend £4million if we didn't need to.
"Hopefully people will not be put off and will see the bigger picture that the city will soon be back to its best."