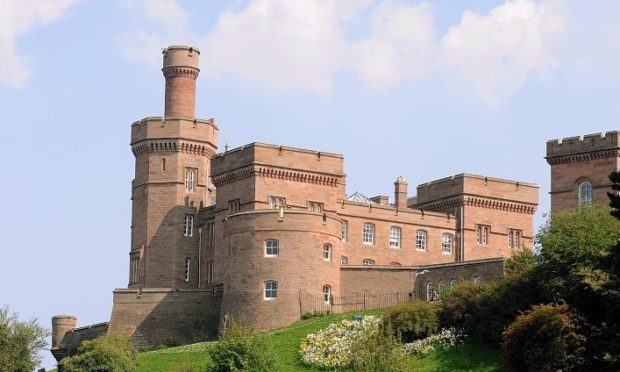 Efforts to open a new viewpoint at Inverness Castle have taken a major step forward after councillors approved a £100,000 funding request.
Members of the Inverness area committee agreed to sign off the money from the city common good fund, which will be used to open up a viewpoint at the top of castle's North Tower.
Under the plans, two viewing areas would be created offering views over the city and beyond.
Council leader Councillor Drew Hendry, who is co-chair of a working group tasked with increasing public access to the castle, said the money was a "small step in realising an enormous asset".
But one member of the committee said he had reservations about using common good money for the project.
Councillor Donnie Kerr said that he was concerned about the lack of a business plan put before the committee as it made its decision yesterday.
He added: "I really do wonder if it has been properly thought out.
"I am a bit wary of going for common good funding based on this report. There's no business plan and I wonder if we are bypassing the normal scrutiny we give to common good applications."
Project manager Jason Kelman said that a business plan had been prepared by High Life Highland who will operate the platform.
He revealed that they hoped to attract around 26,500 visitors a year in a season stretching between Easter and October, with adults being charged £2.50 and children £1 for access.
He said that he was "very confident" that the new attraction would be in a position to break even.
The total cost of the project is £360,000 with money coming from the council and Highlands and Islands Enterprise.
Councillor Thomas Prag, who chairs the council's planning, infrastructure and development committee, said it was hoped that the tower could be open to public by the Easter next year.
The castle currently hosts the city's courthouse and a feasibility study is currently underway to look at options for the building if the Scottish Court Service moved elsewhere in Inverness.
Mr Hendry added: "This viewing platform is not the end of the work we are doing, but it is an important and quick step towards realising a vision held by a lot of people.
The council's application for listed building consent is currently being examined by their planning department.