Sarah Bruce is based in Inverness with The Press and Journal.
She oversees a team of journalists based out of our office just off the A96 at Stoneyfield.
Local reporters and photographers cover court, sport, breaking news and specialisms such as education and transport.
Sarah herself started more years ago than she cares to remember as a trainee when The P&J was on Academy Street.
She defected to Aberdeen and then the central belt to work in national newspapers – but realised her mistake just in time and has been back home for eight years.
As an Inverness resident, parent, accomplished shopper and slow but determined runner, she likes to think she knows what matters to the city.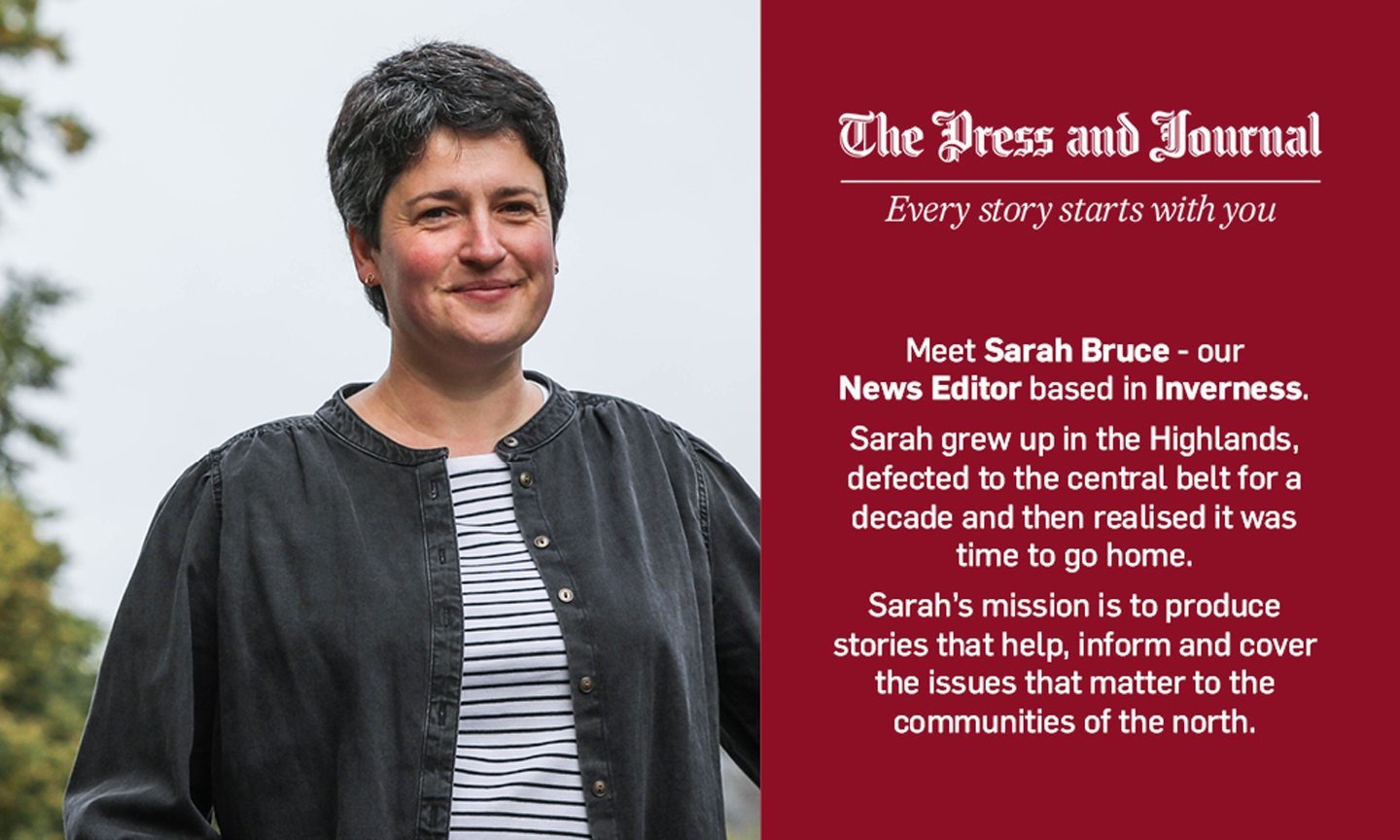 She said: "I know the difference between Rocpool and Rocpool Reserve and I understand what people mean when they say 'you're seeing it'.
"I remember Arnotts and I would pretty much sell my soul for a dream ring.
"These are all little things that I hope demonstrate why Inverness matters to me – so it also matters to me how we tell its stories.
"We're here, we're living it too."
What have we been reporting on in Inverness?
We have been keeping a close eye on the proposed changes to Academy Street – will it be a no-go zone for cars? And what will changes mean for businesses?
More recently, we have mobilised a campaign to make sure the A9 finally gets dualled.
And late last year, we followed every move in the Bill MacDowell trial, which brought to a close the 46-year mystery of the disappearance of Renee and Andrew MacRae.
We also, hopefully, showed how some of us have the story running through our DNA.
But it isn't just the "big" issues we cover – we also try, on a daily basis, to shine a light on what's happening in Inverness, Nairn and the surrounding area.
We like telling you about good news and telling the stories of extraordinary people – and they could be your neighbours (or you).
We also feel a duty to bring you news that could change your life for better or worse, in small ways or big.
Whatever it is, from Inverness Justice Centre court cases to amazing fundraising stories, we are here for them.
For all the latest Inverness updates and news, from us and from locals, join our city Facebook page.