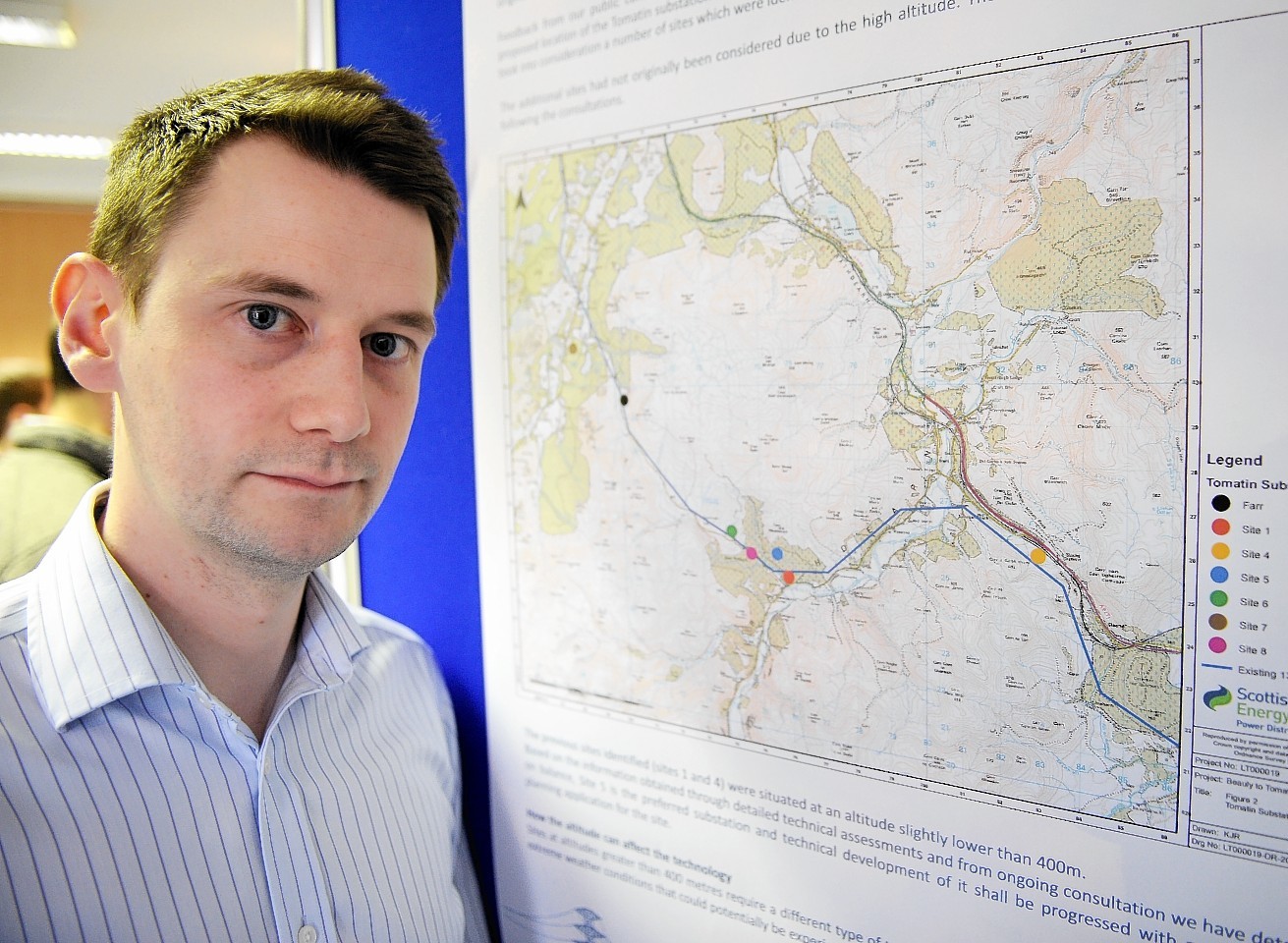 A electricity giant has revealed the new proposed location for a huge substation in the Highlands amid outrage at their initial plans.
Scottish Hydro Electric Transmission (Shet) wants to build a new substation south of Inverness.
But their first choice, in the scenic Garbole area close to Tomatin, generated angry outcry from the local community.
It has now been scrapped and a new site, higher up the hill and among trees is being pursued.
But because the new site is above an altitude of more than 1,300ft, the company must build a different type of substation because of the potential for extreme weather conditions.
Project manager Stephen McCall said yesterday that a gas-insulated substation was being proposed.
While this will increase the cost of the project, it will be around a third smaller and will have most of the electrical equipment enclosed in a warehouse-type building.
Part of the existing powerline will also be moved.
The company claims the substation is needed to provide grid connections to three planned windfarms – Tom nan Clach, which has permission, and the proposed Allt Duine and Glen Kyllachy developments.
The company hopes to enter the Highland Council's pre-application process in the autumn and it is hoped to connect the windfarms in October 2018.
Scores of people attended the consultation event at Strathdearn Hall in Tomatin yesterday.
However most did not wish to comment on the proposals.
One woman said: "It's better than the last site."
However there is still concern about how the company will take access to the site.
Two options are on the table – one using the existing public road from Tomatin to Garbole and the other using the route to the Farr windfarm.
Members of the Save Strathdearn campaign group were to meet the company last night and declined to comment ahead of the meeting.
A two-month consultation is now underway and will finish on Friday May 15.