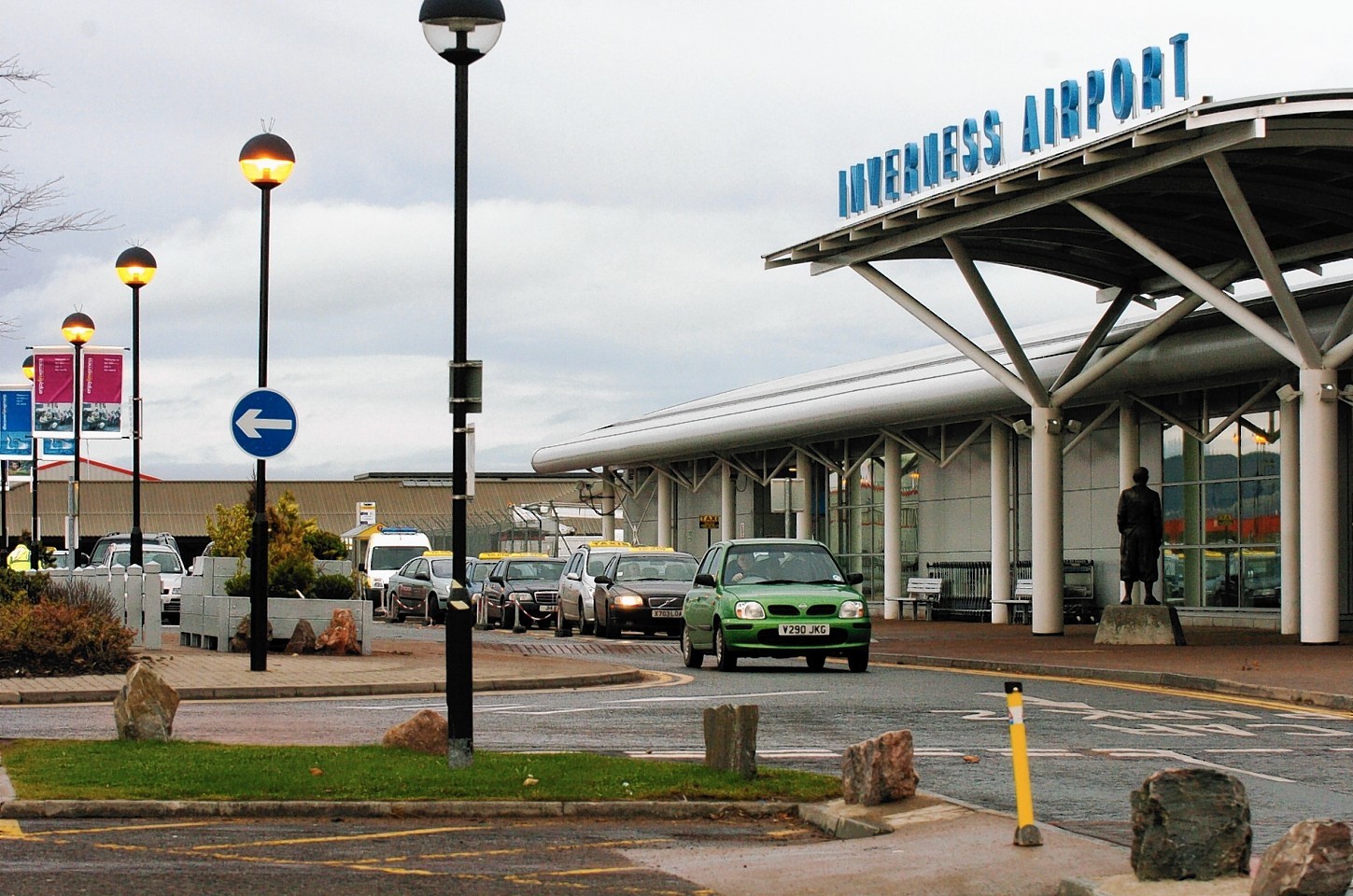 Air passengers across the north could be facing two days of chaos after security staff voted to strike over pay and conditions.
The workers will stage a 48-hour walkout and stage picket lines at terminals across the Highlands and islands.
They will take industrial action after their union's demands were dismissed as "unreasonable" by airport bosses.
But as a concession to the holidaying public, the strike will be timed to avoid the busy Easter weekend.
Managers at Highlands and Islands Airports Ltd (Hial) yesterday insisted their terminals across the region would operate as normal on the day of strike.
The industrial action by Prospect members who work for Airport Management Services Ltd (AMSL) will start from midday on Tuesday April 7.
They are responsible for a range of security checks including searches and X-ray equipment at terminals.
The workers will form picket lines at airports across the region after 87% of members of Prospect voted in favour of a strike – on a turnout of 85%.
The union claims that in the six years since Hial took security in-house, management has failed to agree equal pay, holidays and sick pay for AMSL workers.
The union's national secretary, Alan Denney, said: "The ballot result announced this afternoon shows a clear determination to secure fairness for AMSL workers.
"The company and Scottish Government should be in no doubt that members have had enough."
Mr Denney added: "Our dispute is with Hial and Scottish ministers, not passengers, so our representatives decided to avoid travel disruption over the Easter weekend.
"Therefore the strike will start at midday on Tuesday, April 7 after the Easter rush has passed. This will be followed by a work to contract, including an overtime ban and a ban on rest day working."
Prospect said it was prepared to meet Hial to negotiate a settlement, however it said an offer to hold talks yesterday was rejected by Hial's managing director, Inglis Lyon, earlier in the week.
The union represents more than 120 of AMSL's 160 workers covering 11 Scottish airports including Inverness, Stornoway, Sumburgh and Dundee.
A Hial spokesman said airports would open as normal despite the strike.
But he said he could not give details of the contingency measures for security reasons.
The spokesman said that since transferring from a third party contractor in July 2009, AMSL employees had received a 30% increase in their basic pay.
A new pension scheme was also introduced.
The Hial spokesman said that Prospect was asking for the equivalent of a 30% increase for some members – a basic pay increase, equalisation with Hial's terms and conditions and parity with Sumburgh employees in Shetland.
He said the latter demand was "particularly unreasonable" given that wages in Shetland were traditionally higher because of the high cost of living, low unemployment rates and a buoyant oil based economy.
He added: "Hial is governed by the Scottish Government pay policy and cannot accede to Prospect's unrealistic demands.
"However, we remain open to further dialogue with Prospect and to continuing our constructive approach.
"Even at this late stage, we hope that industrial action can be averted.
"However, passengers can be assured that we will work hard to keep any disruption to a minimum and ensure that a near-normal service can be provided.
"Given the unrealistic nature of the claim, at almost 30%, Prospect have been asked to modify their claim and highlight which elements they would be prepared to negotiate on, but have thus far refused. Hial, on the other hand, remains open to further negotiation."