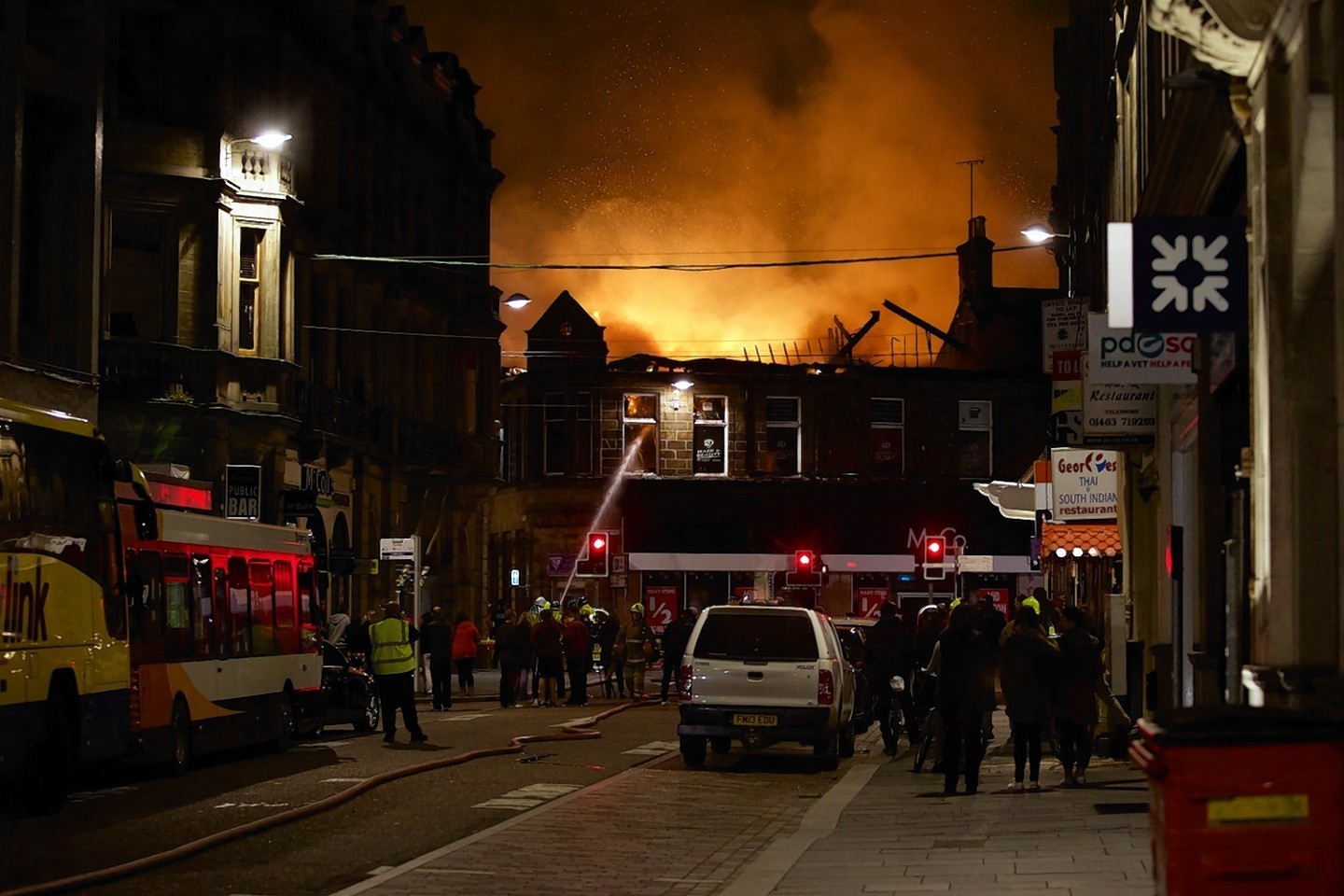 Senior firefighters have described the "challenging" and "arduous" conditions they faced as they battled the Academy Street blaze.
Three crews remained on duty at the scene overnight to monitor the building and continue damping down the remains of the structure.
At the height of the inferno, 46 firefighters from across the Highlands tackled the blaze, using high-reach equipment to access the two-storey building.
Crews ran hoses 150 yards to the River Ness to pump water to the scene.
Yesterday, large clouds of smoke continued to billow from the charred remains of the building, while parts of the damaged roof continued to drop into its burned out shell.
Crews from Inverness, Dingwall, Fortrose and Nairn all attended the incident, while a supporting high-reach unit was called from Aberdeen.
Yesterday afternoon, Inverness-based fire group manager Derek Wilkie said: "The main challenges we are facing now is the location of the building and the disruption it is causing to Inverness city centre and we're working with our partner agencies to reduce the disruption as best we can.
"You can see that the fire is still ongoing at the moment. We are in the process of attempting to put out all of those flare-ups but we're being hindered by the stability of the building and we won't be entering it until we get a report from the structural engineer.
"We're working with our partner agencies, including the roads department, to try and reduce the disruption in the city centre and that's one of our prime objectives at the moment."
He added: "At the height of the incident we had 46 personnel tackling the fire with eight pumping appliances and two aerial appliances.
"The crews worked in arduous conditions but they were able to prevent the fire spreading to the whole of the building, which is a credit to the work they undertook.
"The main challenge was the height of the building, the construction of it, the age of it and once again that's a credit to the crews who worked here overnight and prevented the fire spreading."
Fellow group manager Dave Leishman thanked staff at the Wetherspoons pub and the Penta Hotel for providing refreshments for the firefighters during the incident.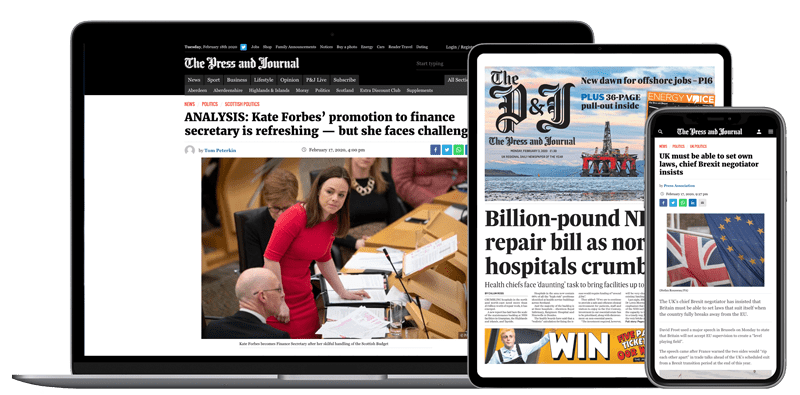 Help support quality local journalism … become a digital subscriber to The Press and Journal
For as little as £5.99 a month you can access all of our content, including Premium articles.
Subscribe