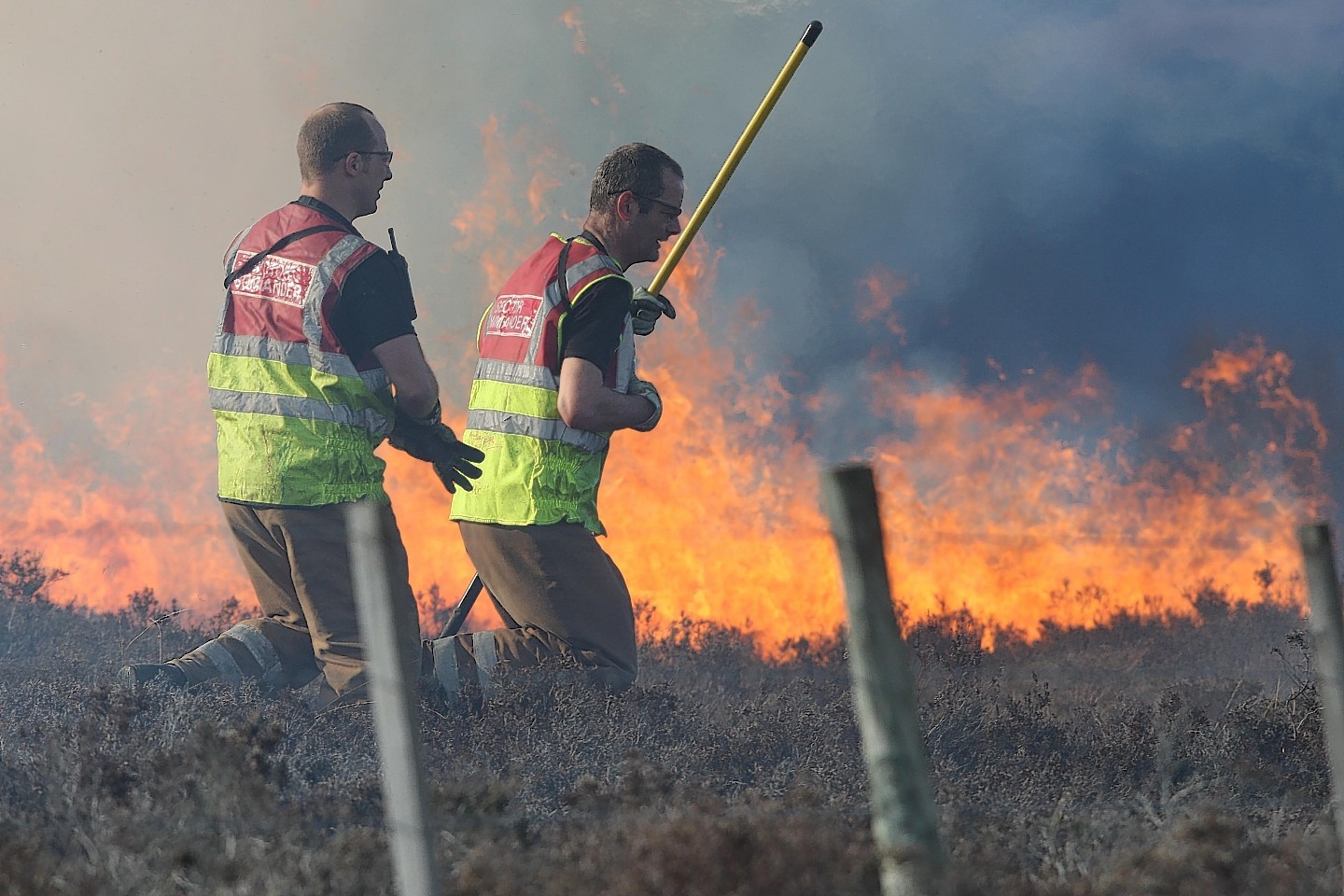 Police have warned the public of the potential danger of lighting campfires as firefighters spent another day tackling wildfires throughout the north.
There have been reports of youths starting campfires in and around the Inverness area and there are fears that it could have serious consequences if its gets out of control.
The warning was issued after firefighters were called to a spate of wildfires across the Highlands and islands yesterday.
The most serious was in hills to the south of Inverness, where city crews tackled a fire which was burning in several different places.
The Milton of Leys incident was reported by several members of the public at around 1.05pm.
A witness said that smoke could be seen rising into the sky from the area.
Conditions remain dry and there was a wildfire in the same area earlier this week.
Two crews and an all-terrain vehicle were sent to the scene and used knapsack sprayers and fire beaters to extinguish the flames.
And later an Inverness crew was at Daviot Wood to extinguish a gorse fire covering around 2,000sq ft.
They used two hose reel jets and knapsacks.
Firefighters were also called to two wildfires earlier in the morning.
The first incident at Arisaig at around 10.15am involved three acres of moorland.
One crew from Mallaig attended and had the flames under control by 11.25am.
And at around 11.20am, a crew from Portree was called to an incident five miles from the town, along the A850 Borve-Dunvegan road.
A fire service spokeswoman said that the crew was faced with a 130yard front.
The service warned against activity that might start wildfires.
Area Inspector Alex Chisholm said: "The dangers of lighting fires in public, where the fire can spread, could result in putting the user, other people and wildlife in danger. Any damage caused could be deemed as criminal activity, resulting in a report to the relevant agency."
Fir Group Manager for Highlands and Islands, John MacDonald, said: "We would urge parents to ensure they are aware of their children's whereabouts and to highlight to them the potentially tragic consequences deliberate fires can result in."