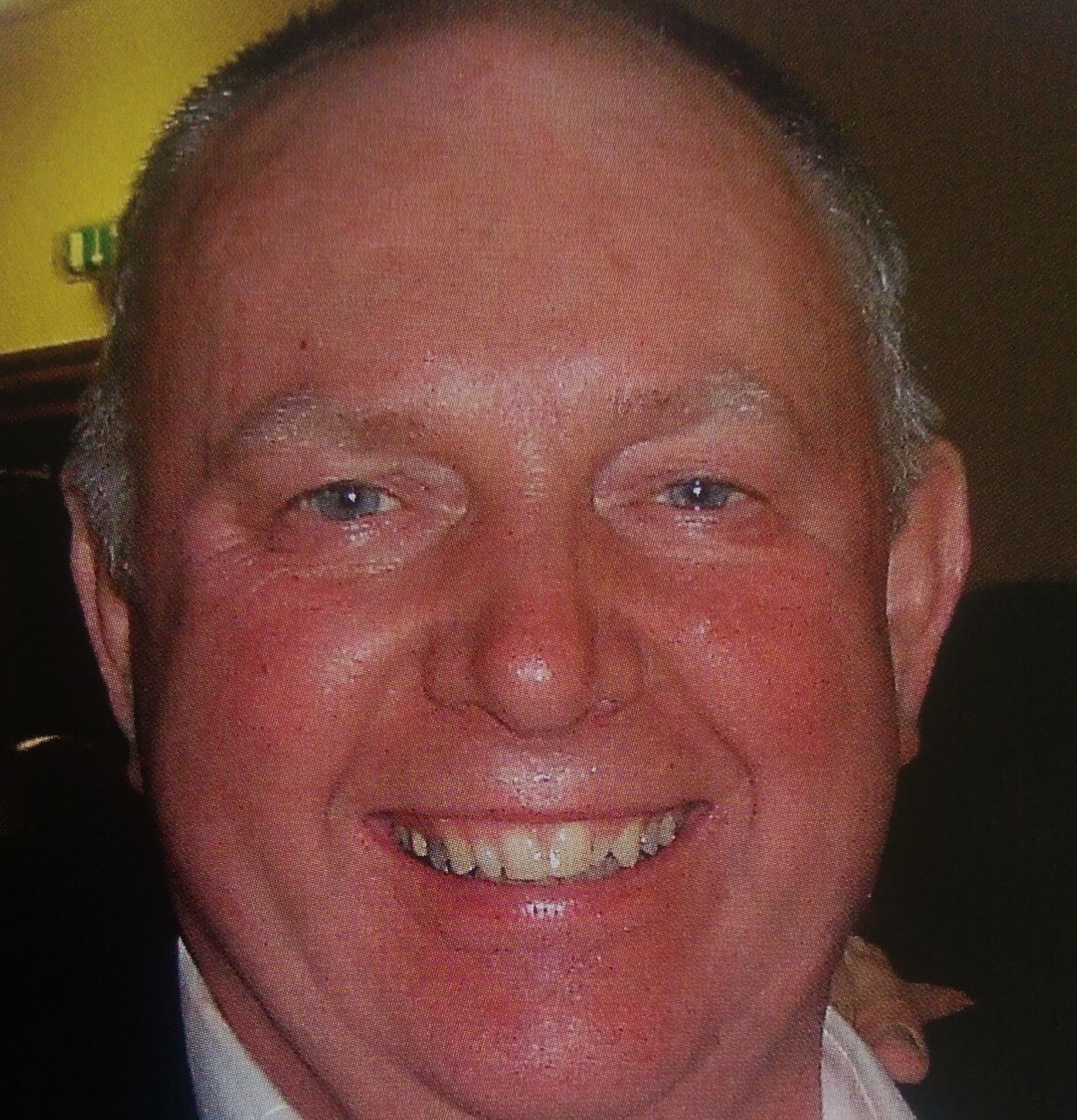 A popular Ross-shire garage owner was one of two men who died in a horror plane crash at the weekend.
John MacKinnon, 53, was on board the small twin prop plane when it struck a hillside near a Perthshire village on Sunday.
Mr MacKinnon, of Strathpeffer, died alongside friend Andy Thompson, 37, an experienced commercial pilot, from Chester who is understood to have been at the controls of the aircraft as it was being flown to Dundee for routine maintenance.
Last night tributes were paid to Mr MacKinnon – a keen amateur pilot, who had 15 years flying experience.
Locals described him as "an absolutely lovely chap" and said his tragic death had left the community shocked and saddened.
Inquiries are continuing into the crash near Abertyne, which happened shortly after a message was sent asking for permission to land at Dundee Airport.
Inspectors from the Air Accident Investigation Branch arrived on scene yesterday to examine the wreckage of the plane, which was found after a major search of local countryside.
The aircraft, which left Inverness Airport on Sunday morning, was reported overdue by Dundee Airport staff when it disappeared from their monitors.
Emergency services from across the east of Scotland launched a major search. A Coastguard helicopter also scoured nearby countryside.
The plane was eventually found on a wooded hilltop at Outfield Farm, next to Pitmiddle Wood.
It is thought the two men had been flying the twin-engined aircraft, understood to be a Beech Baron, to Dundee for routine maintenance when the accident happened.
The plane was built in 1972 and is believed to be owned by contractor James Jack, of Invergordon.
The families of the two men who died were too upset to speak about the tragedy yesterday.
Mr MacKinnon was married to Ann and the couple had four children.
Mr Mackinnon owned George Street Motors in Dingwall, while he and his wife also operated the Deli in the Square in Strathpeffer.
Both businesses were closed yesterday.
A family friend, who asked not to be named, said: "John was a nice guy. I was chatting to him recently and he was full of the joys. Everything was going well for him. This is just tragic."
Councillor Margaret Paterson, Dingwall, said: "It's an absolute tragedy. Mr MacKinnon was very well-known and well-liked in the town. My thoughts and prayers are with his family."
Fellow councillor Alister Mackinnon said: "It's just tragic news. The whole community is shocked and saddened. Ann and her family and their friends are in our thoughts and in our prayers.
"John was an absolutely lovely chap, very pleasant, very hospitable. He always had time to speak to you."
Mr Thompson began his professional flying career in May 2005 with Highland Airways.
The day before the crash, he flew north businessmen Alan Savage of Orion and Graeme Bennet of Cairngorm Group from Inverness to Manchester in a private jet.
The football fans went to Old Trafford to watch Manchester United play West Bromwich Albion, before Mr Thompson flew them back home.
Mr Bennet said: "We were both devastated to hear it was Andy Thompson who was in the crash. Our thoughts are with both families."
For the past 18 months the experienced pilot had worked for budget airline Jet2, based at Manchester Airport.
Prior to joining the Leeds-based firm, he spent three years working for American aerospace manufacturing company Hawker Beechcraft as a demonstration pilot.
A spokeswoman for Jet2 confirmed Mr Thompson held the post of first officer at the airline, flying Boeing 737 airliners.
She said: "We are terribly saddened to hear the news about Andrew.
"He will be greatly missed by everyone at Jet2, in particular his colleagues at Manchester Airport.
"Our thoughts and condolences are with his family and friends at this very sad time."
A police spokesman said formal identification of the two men had not yet taken place.
However, he confirmed that Mr MacKinnon and Mr Thompson had been on board the small plane.
He added: "Joint investigations to establish the full circumstances of the crash will continue and formal identifications of both deceased will take place in due course.
"As with all sudden deaths a report will be sent to the procurator fiscal."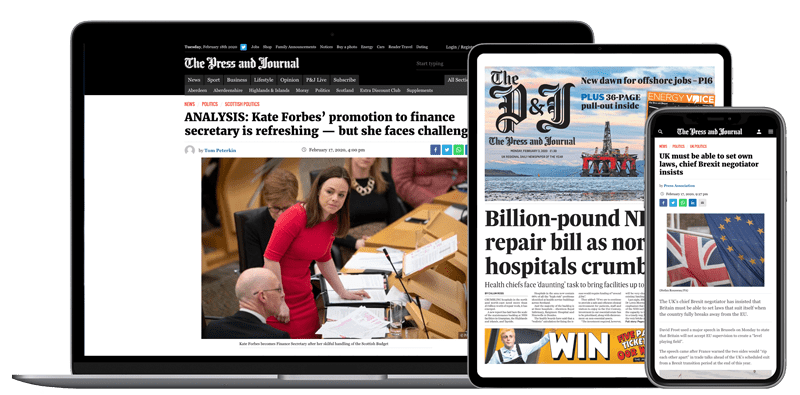 Help support quality local journalism … become a digital subscriber to The Press and Journal
For as little as £5.99 a month you can access all of our content, including Premium articles.
Subscribe