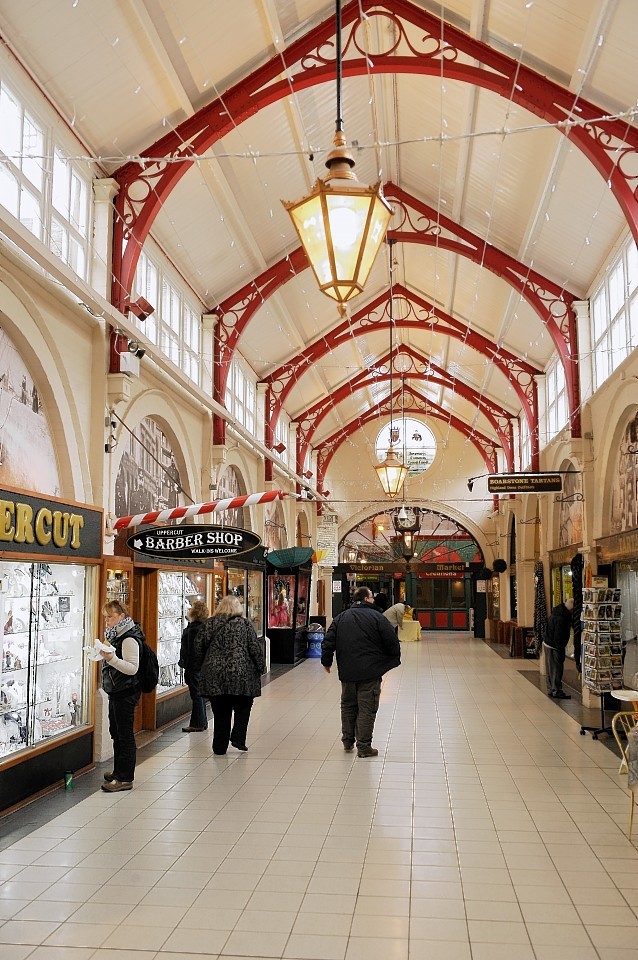 An Inverness shopping centre is in line for a major regeneration project in an effort to attract more visitors.
Highland Council have proposed plans for a rebranding of the Victorian Market, as well as a revamp of the famous arched entrance from Academy Street.
Traders have been told about early plans to build new frontages for the shops, while efforts could be stepped up to bring vacant units back into use.
The market has been controversial in recent months, with businesses hitting out at the council for imposing high rent rises for traders.
Concern has also been raised about a drop in visitor numbers to the market affecting trade.
Inverness Model Shop faced closure earlier this year after being hit with a 22% rent increase, although it was later saved after an agreement was reached to downsize the store in order to keep it open.
Owner Craig MacDonald attended the meeting earlier this week and said yesterday that the market needed action to improve business.
He said: "They told us that they wanted to do something but they haven't given us anything definite.
"I think they are now listening to us more, we've been saying something needs to happen to make the place better for a long time.
"They seem like they want to help but we now need actions instead of just words."
Bryan Peach, who runs the market gift shop at the Academy Street entrance, said that rebranding the market wouldn't work on its own, adding that the council need to focus on increasing footfall into the city centre as a whole.
Inverness city leader Councillor Ian Brown stressed that changes would "not happen overnight".
He added: "We want local people to use the market and current options inlcude improved frontage and repairs to the stonework, with alterations both internally and externally.
"We have already met traders and we may end up with a rebrand, but at the moment it is too early to put a figure on the proposals.
"We're in discussions at the moment to try and get everyone through the doors."
City Centre Manager David Haas said: "We are looking at different options to make the most of the terrific asset we have in the Victorian Market. One of the options is looking at a redesign of the Academy Street entrance. We will be engaging with stakeholders as soon as we can as proposals take shape."