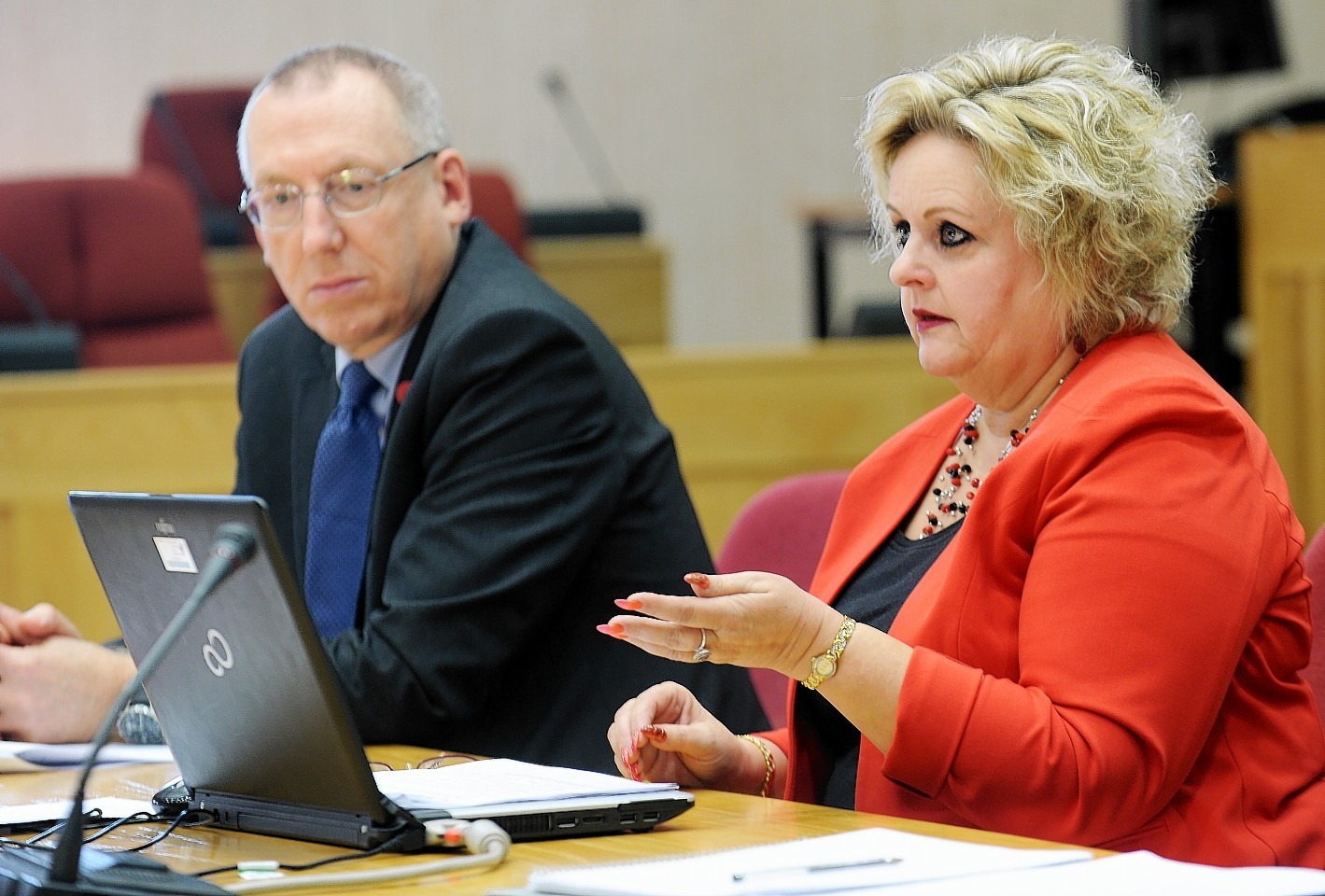 Highland Council's leader-in-waiting has warned that the "acute" state of the authority's finances means the region's schools could have less protection from budget savings in the coming months.
More mergers and closures could be on the cards if fears about the impact of further austerity measures following the Conservatives' general election victory turn out to be well founded.
The council may also revisit the idea of introducing a controversial tourism bed tax in an effort to raise more income.
And communities could be asked to take on more tasks – including grass cutting – or face a long wait for council workers to do the job.
Councillor Maxine Smith, who was last week appointed SNP group leader, has steered the council's budget through the unprecedented storm of UK austerity measures. And she is preparing for worse to come.
Finance chiefs at the authority are concerned that the Scottish Government may cut the previously protected level of grants to local authorities should Chancellor George Osborne's emergency budget in July demand greater public sector savings to balance the UK's books.
The eventuality has already been discussed by Ms Smith and Highland finance director Derek Yule. They believe Scotland's 32 councils could well suffer.
Highland councillors will be consulted in early September on the proposals for the 2016-17 budget, by which stage the next level of grant will be known.
Ms Smith, the council's budget leader, said: "Last year, when we set the budget we were looking at a £14million gap. Now, with all the pressures, we're looking at a £20million gap over three years. To add to that would be very worrying indeed."
In a statement chillingly reminiscent of that made by her predecessor, Liberal Democrat David Alston, in 2008 when the region faced the "worst budget situation in its history", she said: "We simply cannot deliver services in the same way that we always have.
"We need communities to be more resilient, to help us and to start thinking out of the box.
"It was maybe 'chronic' in 2008. Now it's acute and it's got to be addressed now. We can't put it off any longer."
To put the council's predicament in context, she cited a recent example of telling a constituent that 2ft tall weeds in Invergordon High Street would now take a month to tackle rather than "tomorrow", as they may previously have been told.
"I'm wondering if this is the sort of thing we could actually get volunteers to do," Ms Smith said.
"We're at a point now where we have to look at what our legal obligations are as a council."
In the past six months, savings have been made across all council departments.
Ms Smith has, however, been adamant that education – the biggest department – is most protected.
"It was important we did that," she said. "But if bigger savings need to be made it might be in education."
The contentious idea of a tourist tax in a region largely dependent on the sector was among a range of local taxation proposals aired at a recent Nationalist councillors' conference.
According to Ms Smith, delegates broadly felt the SNP government at Holyrood would approve such a money-raising initiative.
It could mean that tourists would have to pay £1 or £2 per bed per night, potentially bringing in hundreds of thousands of pounds to council coffers.
The council is also about to interview candidates for a new role as "commercial manager", whose job will be to oversee advertising opportunities and conjure up fresh moneymaking ideas to help balance the books.
Ms Smith is the sole candidate at this stage to replace outgoing council leader Drew Hendry.
He has taken his seat at Westminster, having deposed former chief secretary to the Treasury Danny Alexander as Inverness, Nairn, Badenoch and Strathspey MP at the general election.