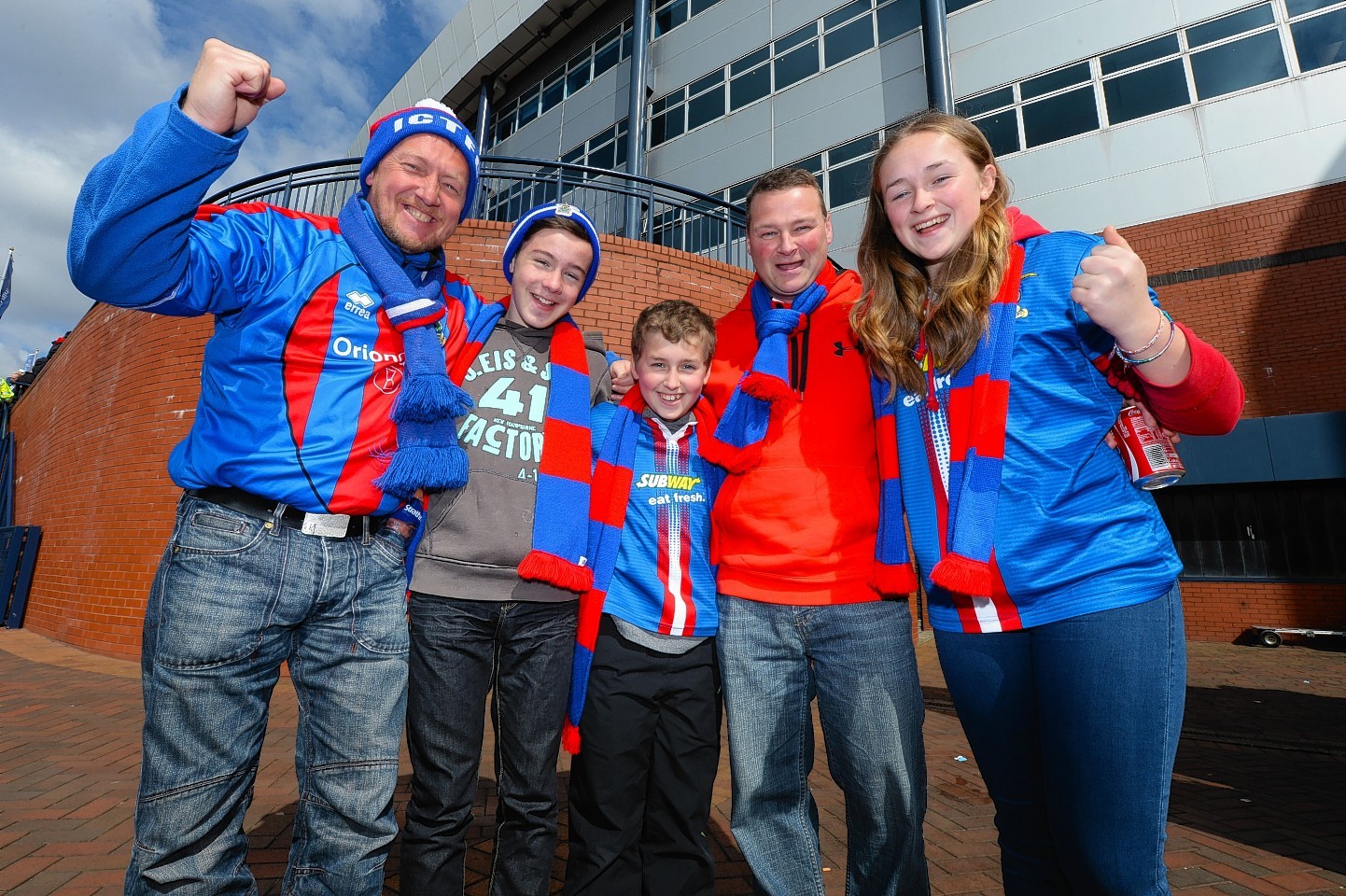 Inverness is gearing up for a mass exodus today as up to 15,000 cheering Caley Thistle fans travel down the A9 to Glasgow for the club's first ever Scottish Cup final.
A record-breaking 28 official buses are booked to take supporters to the match against Falkirk at Hampden Park this afternoon – comfortably beating the previous record of 24 for the League Cup final against Aberdeen last year.
They will be accompanied by a fleet of unofficial coaches, taking the total to more than 50, while Scotrail is laying on extra carriages to transport the huge number of diehards planning to cheer on their side at the national stadium.
The match was rocked by 11th hour controversy yesterday after Caley manager John Hughes and captain Graeme Shinnie failed to turn up for a hotly anticipated press conference – prompting the Scottish FA and competition sponsors William Hill to issue a terse statement, expressing their "extreme disappointment".
However, the criticism failed to dampen cup fever in the club's home city last night.
Caley Jags Together spokesman David Balfour said: "It's great for the ordinary supporter. There really is a good buzz about this.
"Personally, I am frankly terrified, because being this immersed in the football club means you know everyone and you get to know very quickly just how much this game actually means to people.
"I think we are looking at 15,000 people going to the game, which is quite astounding. It is by far and away the biggest number of people ever signed up to come and see Caley Thistle. That number is enough to fill our ground twice.
"We should win. But this is an unusual situation for us as we are used to revelling in being the underdog."
A pop-up club shop in the city's Victorian Market was selling off the last of its merchandise yesterday as shop workers dealt with a fan frenzy.
Caley Thistle's commercial manager, Iain Auld, said: "It has been very busy today and ever since we opened three weeks ago. I have also noticed more and more shops have been putting on displays and their response has been incredible.
"We will just need to wait and see what happens tomorrow but I am starting to get butterflies in my stomach. As long as we get the win I will be happy."
Out on Inverness High Street yesterday, Graham McDonald from Glasgow was doing a roaring trade in flags, scarves and hats.
He said: "Business has been going well but it will be even better tomorrow as people will be going down to the game.
"Everyone here seems to be upbeat about the club's chances and everyone has been very friendly around the city."
A high-profile police operation will be running in Glasgow today to ensure there is not trouble or drunkenness around the city.
Senior officers have reminded fans that drinking alcohol in public or on a coach, minibus or train while travelling to the game is illegal.
Superintendent Alan Murray, the match commander, said: "We want to make sure everyone enjoys the day – no matter the result.
"One of the main issues for us on the day is people drinking to excess. Of course you can have a drink – but do so responsibly.
"It is an offence to enter or even attempt to enter the stadium whilst drunk. Police and stewards will be looking out for anyone who is drunk or is intent on causing disruption."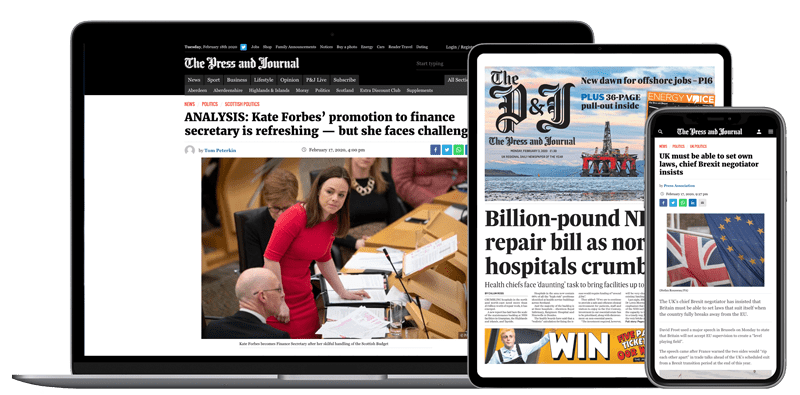 Help support quality local journalism … become a digital subscriber to The Press and Journal
For as little as £5.99 a month you can access all of our content, including Premium articles.
Subscribe