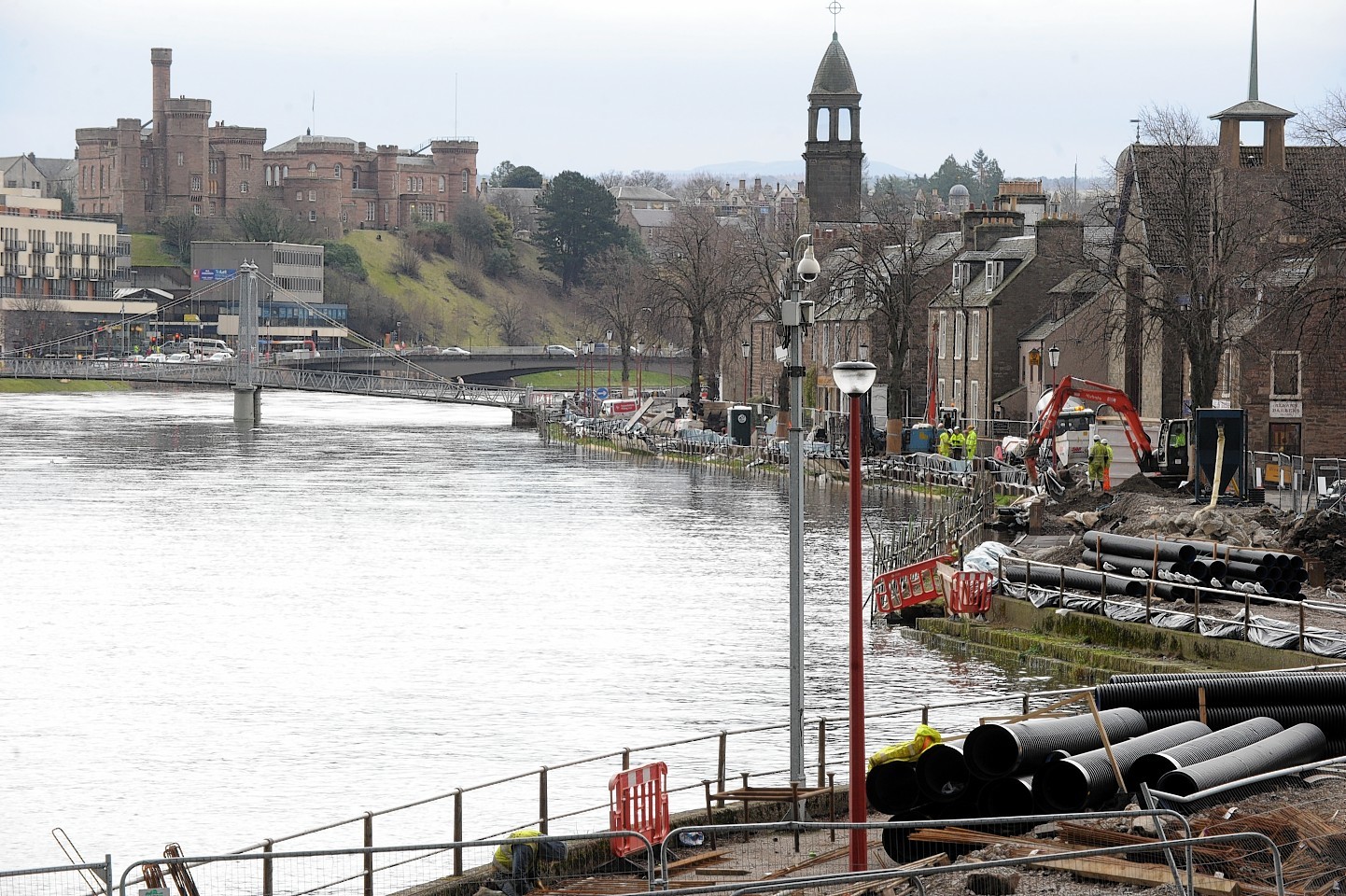 Flood defence work in Inverness city centre was finally completed yesterday as another key riverside street reopened to traffic.
Huntly Street was opened permanently at 3.30pm yesterday afternoon, to the relief of businesses in the area who have had to put up with around three years of disruption.
The reopening marks the end of the first phase of the £24million River Ness Flood Alleviation Scheme, which has seen a new defence wall erected along the river.
The second phase of the scheme, downstream from Friars Bridge to the mouth of the river is on schedule to finish next month.
Highland Council will mark the end of the major works with a riverside party on June 27, which will bizarrely include a "zombie gathering" as a dress rehearsal for the local authority's Halloween event in October.
Businessman Richie Paxton, who owns the Westbourne Guest House on Huntly Street, said the reopening "couldn't come soon enough".
He said the works had been damaging to his business due to a loss of passing trade.
He said: "They've been working from 7.30 in the morning to nine at night for the last few weeks in a mad rush.
"It's been nice to see people actually working on it for a change."
He added: "It's been a disaster for business. If you were a tourist wanting to stay in a B&B would you want to stay in a building site?
"It's been organised chaos from the start and somebody from the council needs to be accountable for that.
"They can't just have their party and say it's all gone to plan."
Highland Council agreed last year to ban drivers using the reopened Huntly Street from turning left onto Friars Bridge in a bid to prevent drivers from using the riverside as a rat-run.
It was also agreed to provide 50 parking spaces between Friars Place and Huntly Street. Before the flood works there were 101 parking spaces in the two streets.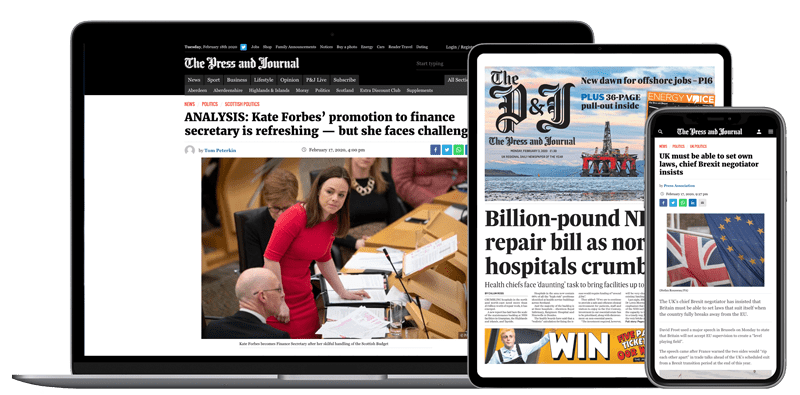 Help support quality local journalism … become a digital subscriber to The Press and Journal
For as little as £5.99 a month you can access all of our content, including Premium articles.
Subscribe