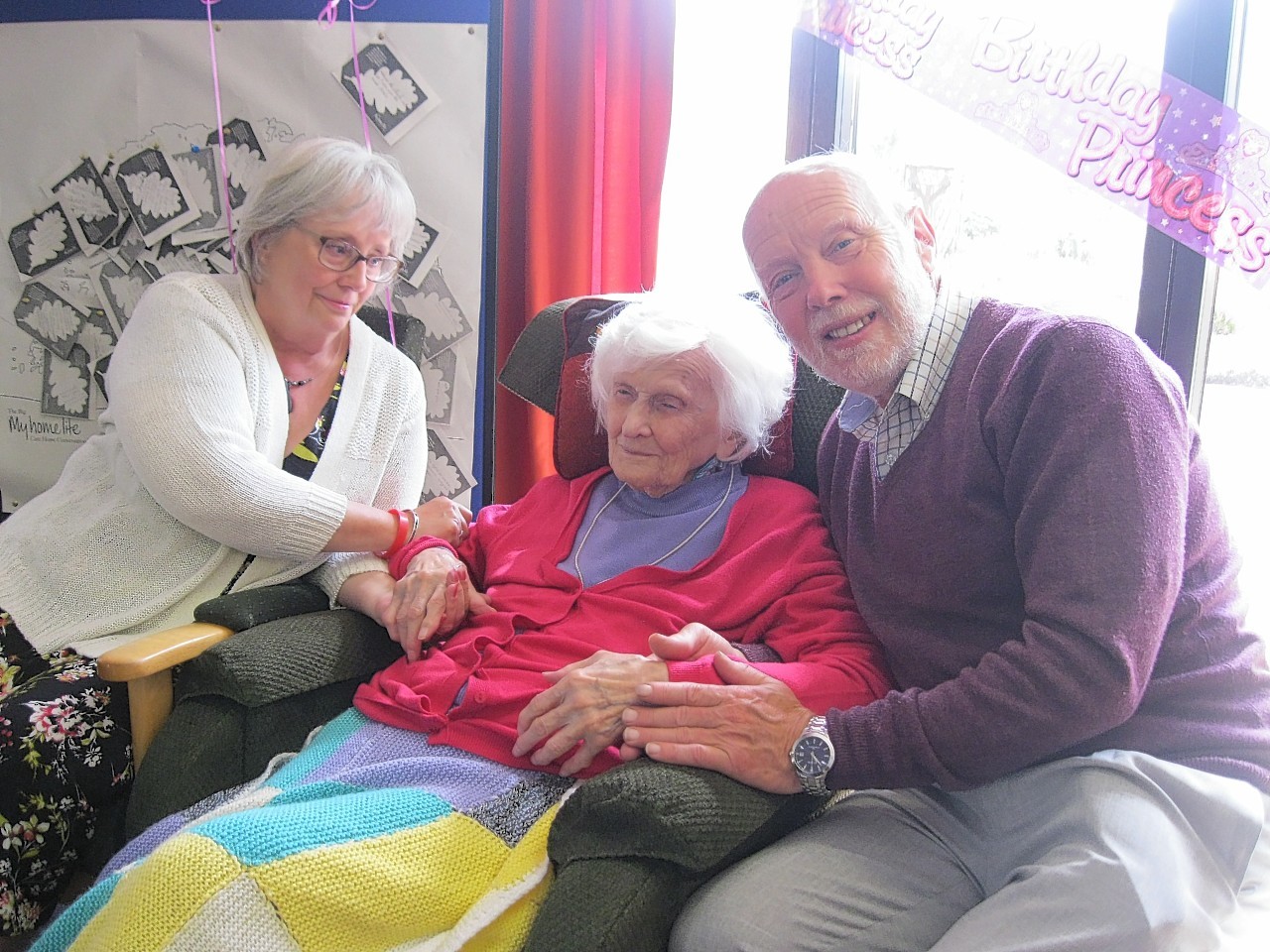 Good food, strong faith, a loving family and a sense of humour are the ingredients for a long life, according to Irene "Rene" Chapman.
And she should know, for at 109-years-old she is Scotland's oldest person.
Miss Chapman celebrated the milestone in Fort Augustus yesterday with a birthday tea party in the Telford Centre, the NHS Highland care home where she is a resident.
And as a dog-lover, she enjoyed a specially made birthday cake in the shape of a Pekinese, her favourite breed.
The centre's manager Caroline Gunn said: "It's a privilege to have Rene with us.
"She's a very special woman and we're all delighted to be able to help her celebrate this remarkable milestone."
Elaine Mead, NHS Highland's chief executive, added: "Rene's milestone is all the more remarkable when you realise that at the time she was born no airplane had ever flown in Europe, San Francisco lay in ruins after a devastating earthquake and a census had concluded that Britain ruled one-fifth of the world."
Although Miss Chapman has lost her sight and is hard of hearing, she enjoys chatting to staff at the centre.
Born on Saturday June 9, 1906, in Twickenham in London, she went on to help out in her father's seed merchants business.
She never married, and spent much of her life looking after her aunt and parents. A keen organist and chorister, she came to Scotland to live with friends near Spean Bridge, before moving into the Telford Centre in September 2012.
Her nephew Clive Chapman and his wife Lesley, travelled from Dorset for the party.
Mr Chapman said: "Rene is a very special person. She has a very caring nature, is very family-orientated, has a lovely sense of humour and her memory is amazing.
"She loves chatting to people, and loves to get news about her family – she has five nieces and nephews, 11 great nieces and nephews and nine great-great nieces and nephews."
Miss Chapman became Scotland's oldest person in March this year, on the death of Miss Jessie Gallan, of Aberdeen, who celebrated her 109th birthday two months earlier.