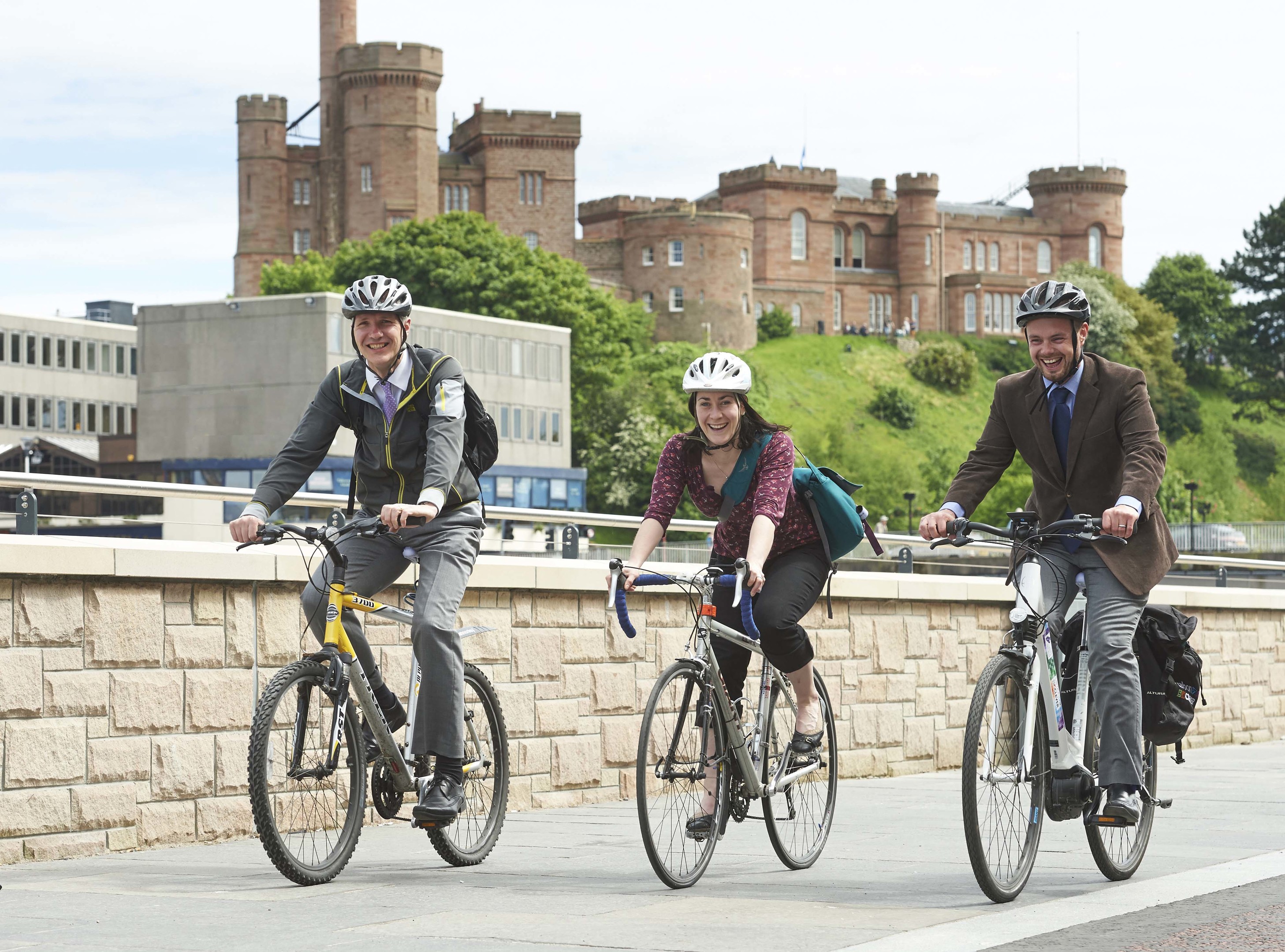 Inverness is living to its growing reputation as cycle friendly with more people using their bikes to get to more than any other Scottish city.
Data analysed from the Census has shown that 5.6% of journeys made to work by Inverness workers are by bike, the highest of the seven Scottish cities.
When looking more closely at the data, four of the top 10 council wards for cycling to work in Scotland are within Inverness at Ness Side, Central, Millburn and Inverness West.
At the same time, transport partnership Hitrans has reported that 22,500 people have used the Millburn Road cycle route in Inverness since the start of this year, averaging 250 per day during drier weather.
Ranald Roberston, director of Hitrans said: "The data is very encouraging indeed and shows that more and more people are making smarter travel choices.
"This can only be good news in benefiting people's health, reducing traffic congestion and reducing our carbon footprint. Cycling can often be the quickest way to travel for short journeys."
The news was announced as Hitrans mark Bike Week 2015, which runs until Sunday, June 21.
New travel maps for many of the larger communities in the Highlands are being developed, with guides for Inverness and Fort William due to be released this week.
One regular cycle commuter is Stuart Black, director of development and infrastructure with Highland Council.
He said: "For me, cycling to and from work is a great way to start and end the day. It makes my work day more enjoyable and productive, and is a fantastic way to fit exercise into my daily routine.
"Bike Week is a great initiative for promoting the benefits of cycling to everyone in Highland.
"The Highlands are a great place to cycle. The recent statistics support the recognition Inverness recently received as Scotland's cycling city. Promoting the benefits of cycling and investing in infrastructure will be a key part of achieving our goal of becoming a low carbon Highlands by 2025."