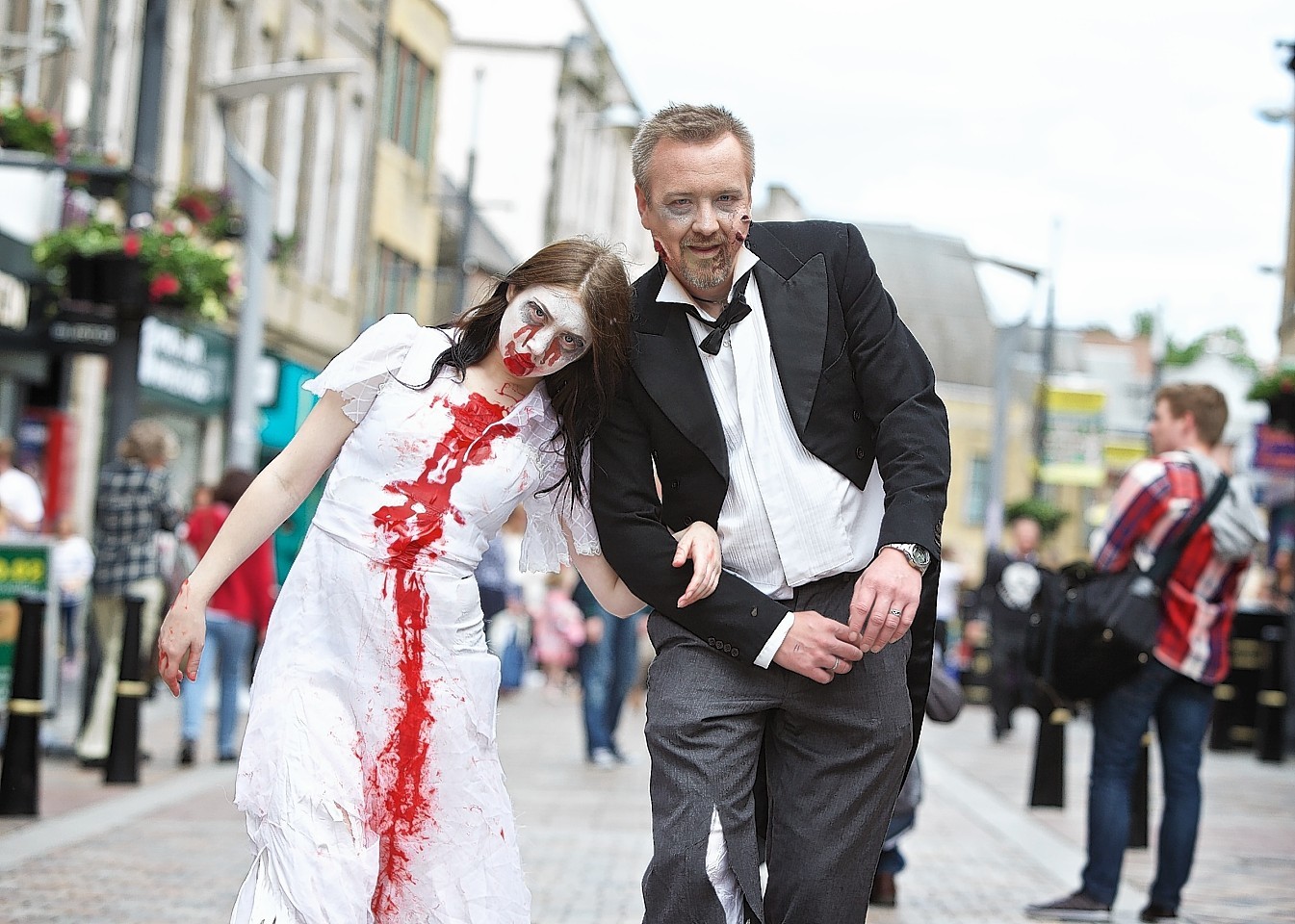 Bemused shoppers were faced with a zombie invasion in the centre of Inverness at the weekend.
Scores of people took on the role of the undead as part of a city-wide street party.
They dressed up as zombies, complete with fake blood and fake wounds in a rehearsal for a larger event at Halloween.
The spectacle was part of a massive range of activities organised by Highland Council to celebrate the opening of the first phase of River Ness Flood Alleviation Scheme.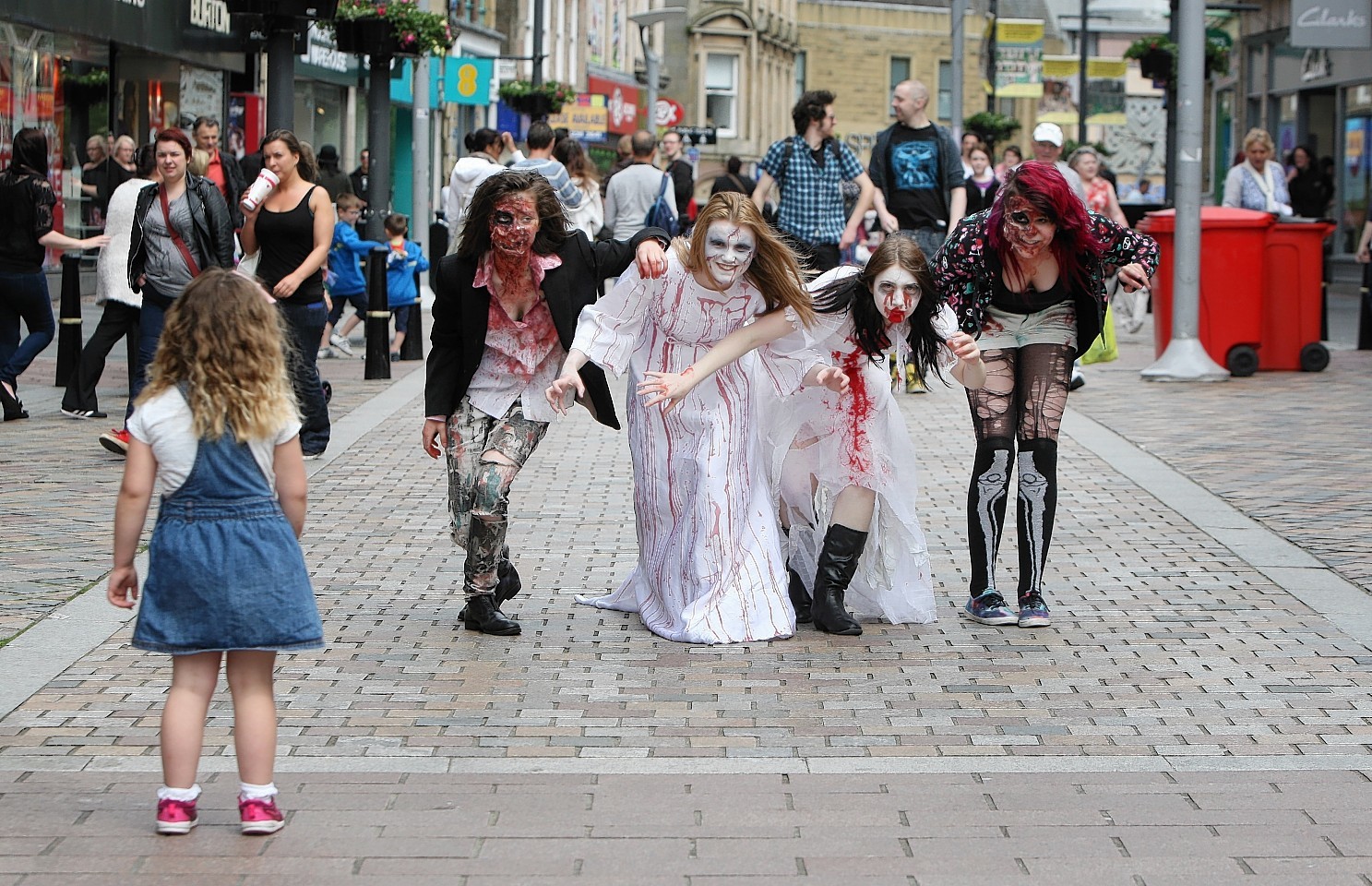 Parts of the riverside have been closed on and off for more than three years while the multimillion-pound project was under construction.
Work on the section between Ness Bridge and Friars Bridge was subject to significant delays and traders in Bank Street and Huntly Street have been critical about the progress.
The Riverside Party on Saturday also included a family festival in Huntly Street.
Children and their parents enjoyed stilt walkers, face painting, and a charity duck race.
The £24million flood alleviation scheme includes a defence wall built along the riverside.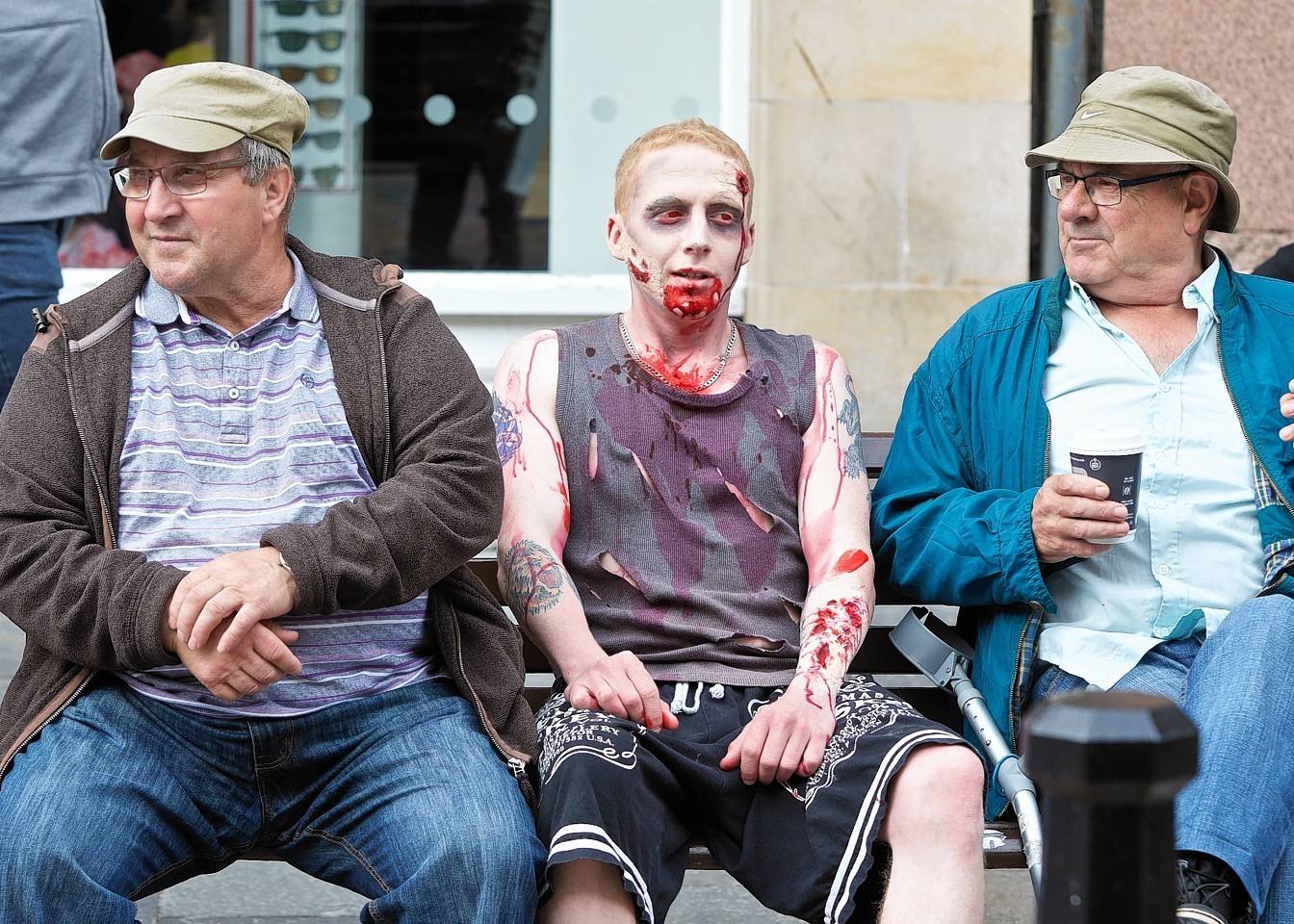 The pavements have also been revamped.
The second phase of the work, downstream from Friars Bridge to the mouth of the river is on schedule to finish next month.
The council is also planning to install a series of piece of public art along the riverside as part of the regeneration scheme.
One of the major pieces proposed is a tilting bridge, which will allow people panoramic views along the riverside.