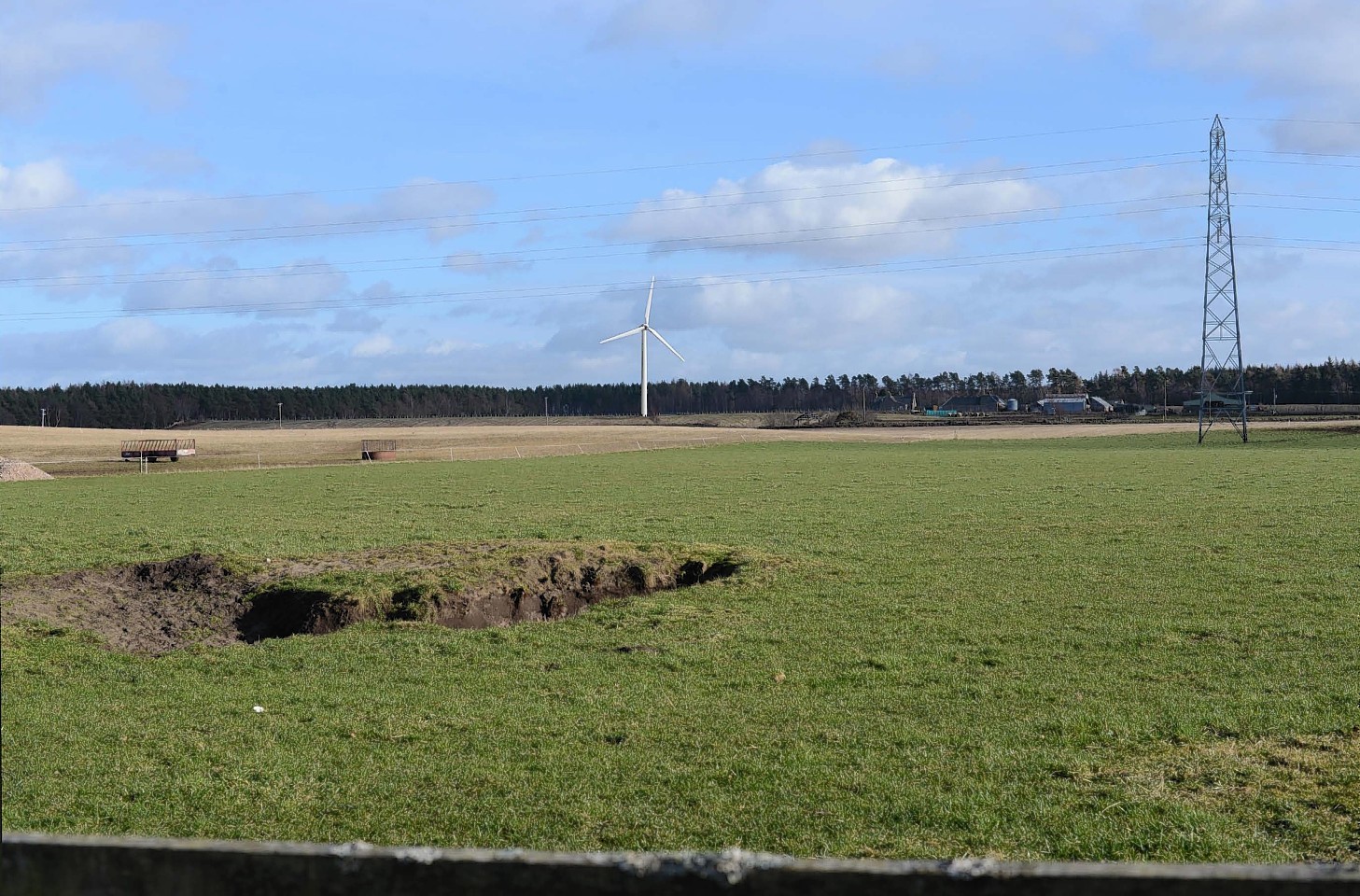 Auldearn Community Council has objected to a proposal for a single 222ft wind turbine on the eastern edge of Nairn on the grounds it could be an eyesore.
In its submission to Highland Council, its secretary David Brownless said the size would be "very obvious in an area without any constructions of similar type or scale in an agricultural landscape."
He said the structure, proposed for Blackpark Farm near several homes "will have significant impact on the visual amenity, particularly given that it would stand roughly three times higher than the mature trees that lie to the east and south of the site."
The objection added: "The proximity to nearby dwellings, and proposed dwellings, must bring into question issues of noise and shadow flicker."
The site is close to the likely route of the proposed Nairn bypass.
Auldearn Council suggested that "given the importance of, and the capital expenditure involved in this major trunk road development, it would seem irresponsible to consider the (turbine) application until the engineered bypass line was fixed and the road orders placed."
The Press and Journal revealed last week that the planned turbine had left a father and son on opposite sides of the green energy divide.
John Mackintosh, 72, is backing proposals to erect the machine on his land. But his son Kyle, 40, has lodged a strong objection fearing that a 222ft turbine a few hundred yards from a new home he is building will ruin his young family's peace and quiet.
Mr Mackintosh jun stressed that their conflicting opinions had not harmed their good relations.
Blackpark Field Ltd, which leases the site, says the turbine is capable of generating enough power to supply more than 250 homes.